Spam is Releasing a Limited-Edition Pumpkin Spice Flavor
We know it sounds strange, but honestly, this pumpkin spice-flavored Spam variety sounds pretty good.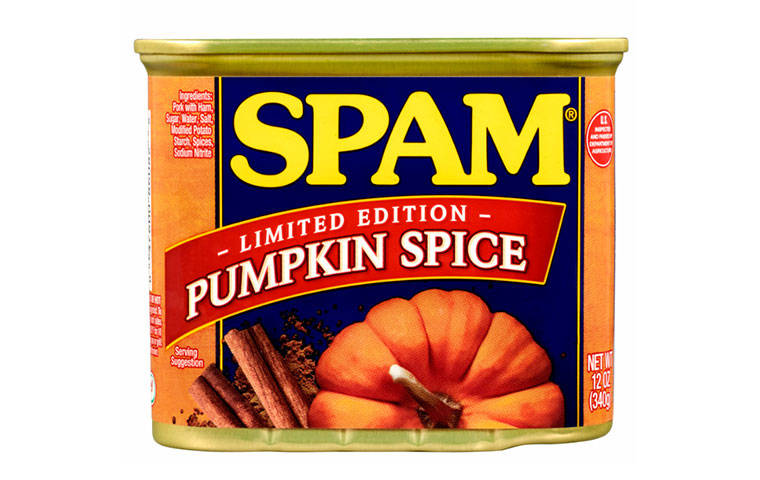 With summer coming to a close, fall has begun to rear its head, and that can only mean one thing. It's pumpkin spice season y'all, where your favorite food and drink brands introduce a variety of its products with the now-iconic fall flavor. However, the most surprising pumpkin spice product to be announced so far comes from Hormel Foods, with a new pumpkin spice-flavored can of Spam.
Spam's actually got a ton of flavors already, 15 in total, ranging from turkey to bacon and even garlic. This spiced Spam will be sold at Walmart and Spam's website starting on Sept. 23, for a limited time. And, as an additional layer of surprise, it actually sounds pretty good!
(Two years ago Spam posted about the possibility of a pumpkin spice Spam product on Facebook—see here—but it wasn't real. Today, the company posted that it was, indeed, happening.)
According to news reports, there won't actually be any pumpkin in this pork (thankfully), but instead, the meat will be mixed with nutmeg, allspice, clove and cinnamon. The company recommends using it as a waffle-topper or even baking chunks of the pumpkin spice flavored meat into a cornbread muffin.
What will we be doing with it? Probably microwaving it and throwing it on some white rice.