St. Francis Healthcare System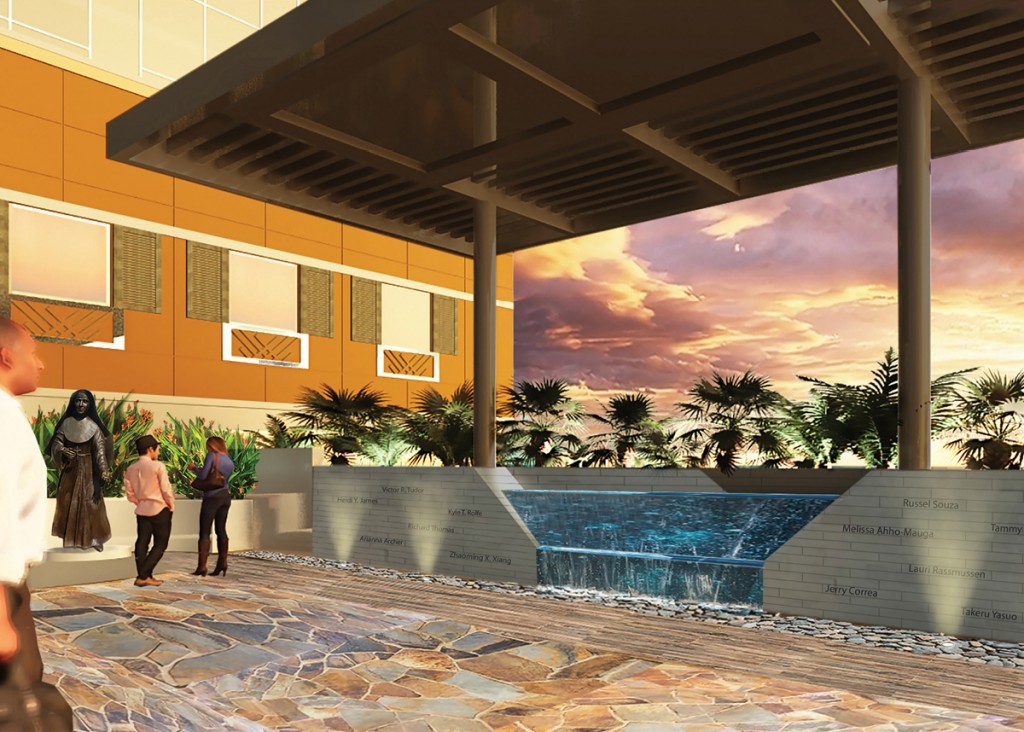 MISSION
St. Francis Healthcare System's mission is to create healthy communities in the Spirit of Christ's healing ministry. We are continuing the legacy of caring that began with the Sisters of St. Francis more than 130 years ago, with renewed emphasis on supporting Hawai'i's rapidly growing senior population and empowering family caregivers.
KEY SERVICES PROVIDED
St. Francis provides a full complement of home-and community-based services. We provide light housekeeping and meal preparation, in-home bathing services, adult day care, preschool, hospice care in homes, nursing facilities and at our inpatient facility in Nu'uanu, a spiritual retreat center, homeless outreach and more.
In addition, St. Francis offers caregiver education sessions on a wide array of relevant topics. We have begun pilot senior fitness and wellness programs to help seniors remain healthy. Through a generous grant from the Aloha United Way Active Aging Initiative, St. Francis has also begun holding sessions to help seniors find their post-retirement calling and live with purpose and ongoing engagement to remain active and healthy.
EVENTS AND OPPORTUNITIES
St. Francis Healthcare System has launched a multi-million capital campaign to support the next phase of the transformation of its Liliha campus into the St. Francis Kupuna Village. In keeping with the pioneering spirit of the Sisters of St. Francis, the St. Francis Kupuna Village will be Hawaii's first one-stop health and wellness center for seniors, caregivers and other family members.
St. Francis has always partnered with others to carry on the healthcare ministry, and is currently seeking partners who share the sense of duty and responsibility to care for Hawaii's seniors and their caregivers. This presents an exciting opportunity for the community to be involved in touching the lives of Hawaii's families, now and into the future.
For a site map and other details on how you can support St. Francis Healthcare System's capital campaign, contact the St. Francis Healthcare Foundation.
LEADERSHIP
EXECUTIVES
Jerry Correa, President and CEO
Phone: (808) 547-6500
Leslie A. Lam, Vice President
Phone: (808) 547-8088
Cell: (808) 393-7319
Email: llam@stfrancishawaii.org
BOARD OF DIRECTORS
Sister Davilyn Ah Chick, OSF
Chair, Board of Directors
St. Francis Healthcare System
2226 Liliha Street, Suite 227
Honolulu, Hawaii 96817
stfrancishawaii.org
info@stfrancishawaii.org