Stay at Kauai's Newest Affordable Oceanfront Hotel, The ISO
Following multimillion-dollar renovations, Kauai hotel The ISO is as affordable as it is luxurious.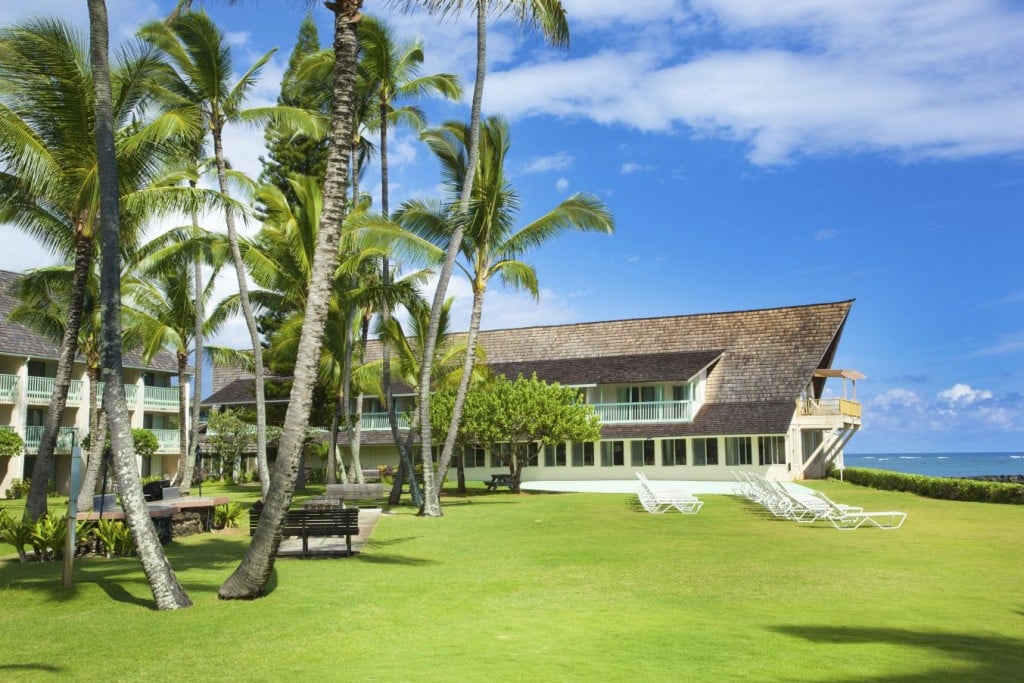 Formerly the Mokihana Resort, Castle Resorts & Hotels newest hotel, The ISO (an acronym for island, sky, ocean), opened this past May and the $5 million renovation has given this property a much-needed breath of life.
Located on the ocean in the middle of Kapaa, with a grocery store, coffee shop and a number of fantastic restaurants and eateries across the street, The ISO is positioned to be one of the best hotels to stay at on Kauai for the active and budget-minded traveler, due in part to its vast number of amenities: a large pool, expansive lawn, yoga classes, Wi-Fi, continental breakfast and flat screen TVs, to name a few.
Its restaurant, The Bull Shed, also serves up the island's best deal—and best oceanfront views—on large portions of prime rib, steak and lobster. Save room for the mud pie.