Sustainable transportation in Hawaii
Electric vehicles are fast becoming a sensible, stylish option for Hawaii drivers.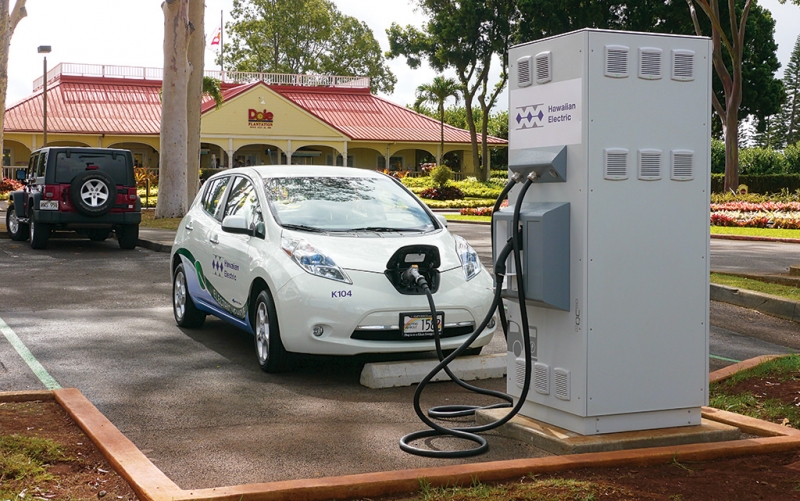 Electric vehicles are fast becoming a sensible option for Hawaii drivers. Additional charging station locations, state and federal incentives and refined vehicle design and performance are all playing a role in accelerating people's decisions to drive electric vehicles on Hawaii's roads.
In January, the number of electric vehicles registered in the state reached 6,748, an increase of almost 30 percent from one year earlier. While electric vehicles are still far outnumbered by gasoline-powered vehicles, Hawaii has the second-highest rate of EV adoption in the country.
Full Charge Ahead
Want to know where to top off your electric vehicle? Commutes to work and road trips around the islands are simpler than ever for drivers of electric vehicles, with hundreds of public EV charging stations located across the Hawaiian Islands. Download the Hawaii State Energy Office's free mobile app, EV Stations Hawaii, or access it on the web, for more detailed information about each charging station.