Take your Kauai adventures to the next level at The Lodge at Kukuiʻula
The new Hawaiian Sailing Canoe Intensive is just one unforgettable curated experience to try.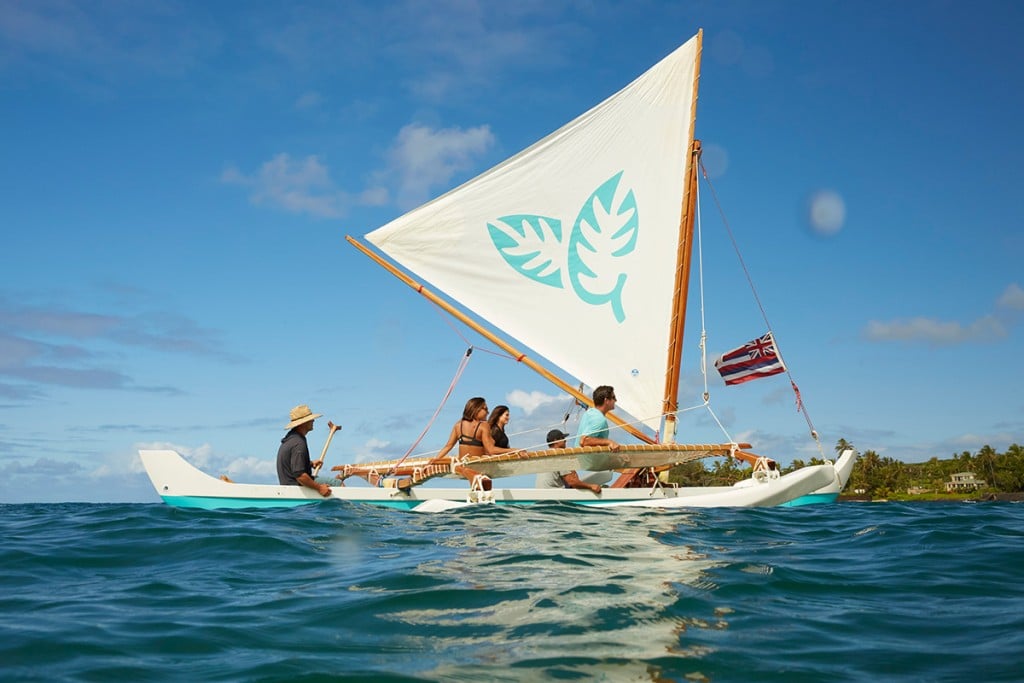 At The Lodge at Kukuiʻula, the stunning south shore of Kauai becomes your personal playground. Perfect Pacific views are framed by swaying palms, and the gentle rise and fall of the undulating landscape beckons you to the ocean's edge.
Hawaii has never looked—or felt—this good. Discover your own personalized luxury residential experience like no other in the Hawaiian islands with a stay in The Lodge at Kukuiʻula's one- to three-bedroom Club Bungalows, two- to three-bedroom Club Cottages, or expansive four-bedroom Club Villas, each with a guest cottage and private pool.
In addition to all of the luxury appointments of these south Kauai residences, each home includes exclusive access to The Club at Kukuiʻula and its wide range of amenities, including the 18-hole Tom Weiskopf golf course, Makai Pool Complex, tennis courts, and a host of cultural activities that draw you closer to the lore of Kauai.
The Club at Kukuiʻula also gives unfettered access to custom private and group outdoor activities led by the Huakaʻi Outfitters team. These Kauai Adventures are incredible, once-in-a-lifetime outdoor experiences that perfectly encapsulate Kauai's incredible blend of natural beauty and unique culture.
From day-long snorkeling explorations on Mahealani, Kukui'ula's 32-foot Yellowfin Boat, to early morning kayak fishing in picturesque Kukuiʻula Harbor, the world-class athletes who make up the Huakaʻi Outfitters team transform island day trips into unforgettable bucket-list adventures.
In 2019, the Kauai Adventures program is being dialed up to a whole new level with the introduction of the brand new Intensives program. These three-day clinics are immersive experiences that equip participants with advanced skills and know-how in a range of sports and activities—all thanks to the program's comprehensive, hands-on approach.
First up is the Hawaiian Sailing Canoe Intensive in January 2019. Led by Jason Dameron, a member of the Huakaʻi Outfitters team and the steersman and captain of the Team Olukai sailing canoe, this Intensive offers an incredible chance for aspiring sailors to get in on the action as a crew member.
From rigging and de-rigging a sailing canoe to learning how to tie the four essential knots, the Intensive offers much more than just a casual sailing experience. Beginning during the first morning session at Kukuiʻula Harbor, participants will learn the ins and outs of sailing canoes, including an overview of the parts of the canoe, the techniques of outrigger paddling, and the fascinating history of these vessels, which were used centuries ago by Pacific Islanders to traverse huge tracts of ocean on their way to discovering and populating Hawaii!
Using a blend of tutorials and teamwork, by the afternoon session on day three, participants will have learned how to sheet the line and steer the canoe in different wind conditions on the waters of Aepohea Reservoir, a safe area with fewer variables that offers an ideal teaching and learning environment. Indeed, by the end of the Intensive, participants will be ready serve as valued crew members aboard a sailing canoe under the leadership of an experienced captain—and they'll be well equipped to further their expertise with an additional sailing canoe course or program.
Interspersed with the theoretical and hand-on lessons of the Intensive will be a range of other subjects, including cross-training and ocean safety. This will enable participants to attain the necessary flexibility and strength needed to serve as a crew member on a sailing canoe, as well as an in-depth understanding of the risks associated with natural phenomena such as wind, tides, surf and rip currents.
Understanding that each participant has unique physical abilities, the Intensive will also incorporate hydration techniques and strategies, as well as recovery methods such as myofascial release. To speed up the physical recovery process, the Intensive will also offer a Spa Wet Ritual at the end of each daily session at Hiʻilani Spa, The Lodge at Kukuiʻula's extensive on-site wellness complex.
"I'm honored and excited to be leading the inaugural Hawaiian Sailing Canoe Intensive," said Jason Dameron. "Sailing canoes form an important part of Kauai's cultural heritage, in addition to being an enriching activity, and this is the perfect way to give our members and guests tangible skills and lasting Kauai memories that they can take home with them and refer to time and time again."
The Lodge at Kukuiʻula
2700 Ke Alaula St. B, Koloa, Kauai
(855) 939-3131
www.lodgeatkukuiula.com