Taking technology to the fields with Hawaii's first agriculture hackathon
In January 2018, the 24-hour contest served to combine technology and agriculture in new ways.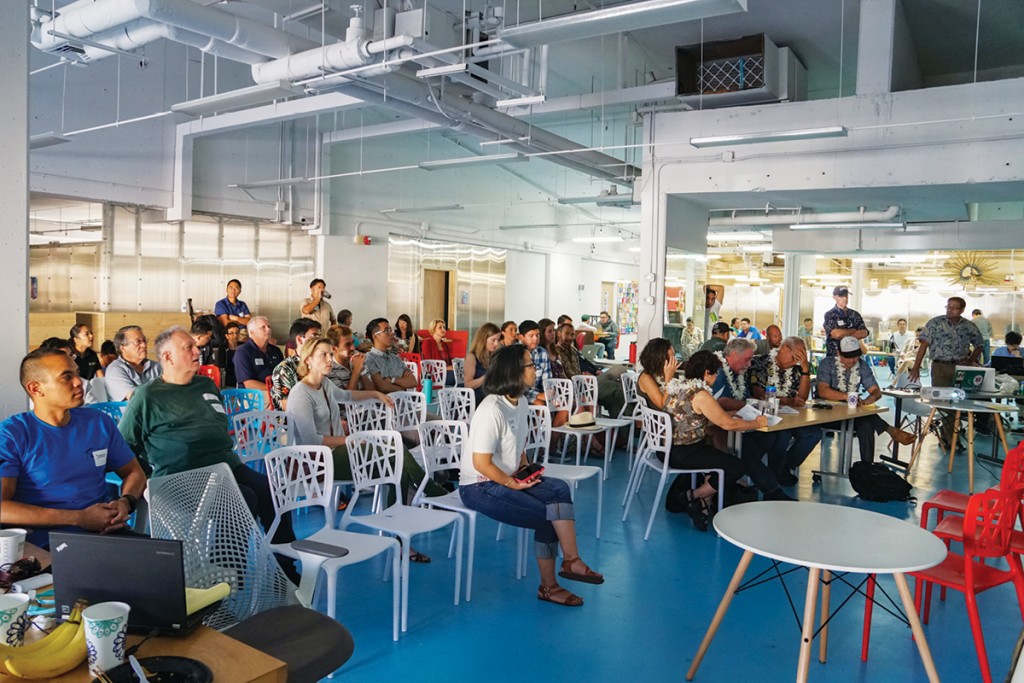 The world's least digitized industry is agriculture. Robots, aerial drones and artificial-intelligence technologies have transformed the way humans shop, bank and travel, yet automation has yet to scratch the surface when it comes to reinventing how farmers grow food. 
But, as every farmer knows, food production is an art of constant adaptation. And the digital frontier shows no sign of slowing.
In January, Hawaii's inaugural agricultural hackathon served to marry the odd couple of technology and agriculture at a 24-hour contest to program mobile apps, information systems or hardware. In coffee fields and at a Honolulu meeting room, innovators from the local tech scene mingled with island farmers, listening to their most persistent problems. Hackathon participants took note of those shortcomings, challenges and inefficiencies, which ranged from farm theft to food waste. Then they worked in teams to code new solutions. With $6,000 in prize money on the line, a few dozen tech-minded students and professionals cozied up to computer screens for a programming marathon.
In Hawaii, the story of food is one of destabilization. For centuries, the islands were proudly self-sufficient. Today the state relies on imports from thousands of miles away to support 90 percent of all food consumption. A single natural disaster or act of war could halt the incoming cargo ships, inciting a massive food shortage. As Hawaii works to reduce the magnitude of such threats by bolstering its food security, agriculturalists have identified technology as a panacea of potential to improve crop yields and disrupt the modern agribusiness model. 
"It's really about how we can actually make a difference with the braintrust that we have here in Hawaii," Hawaii Open Data Executive Director Burt Lum told hackathon participants.
Four teams were awarded cash prizes for their projects. The makers of Harvest Vision took home the top prize of $3,000 for their rendering of an artificial intelligence camera that relays immediate harvest data to operators working in the field. Kauai Coffee Company General Manager Fred Cowell estimated that the cameras could save a quarter million dollars a year. He has already committed to implementing the technology in time for the upcoming autumn harvest. 
Other concepts born of the hackathon include a mobile app that teaches safe farming practices to immigrant workers who don't speak English and an electronic register that tracks farm products as they move through the distribution chain so that farmers can more easily trace the source of potential contamination outbreaks. 
The event was sponsored by a cohort of organizations, including Hawaii Open Data, as well as the Hawaii Department of Agriculture, Hawaii Technology Development Corporation, Ulupono Initiative, Transform Hawaii Government Coalition, Smart Yields, Whitmore Economic Development Group and Elemental Excelerator.