The 4 Gifts HAWAIʻI Staffers Want This Holiday Season
A list of Hawaiʻi-made items that would fill us with joy and cheer into the new year.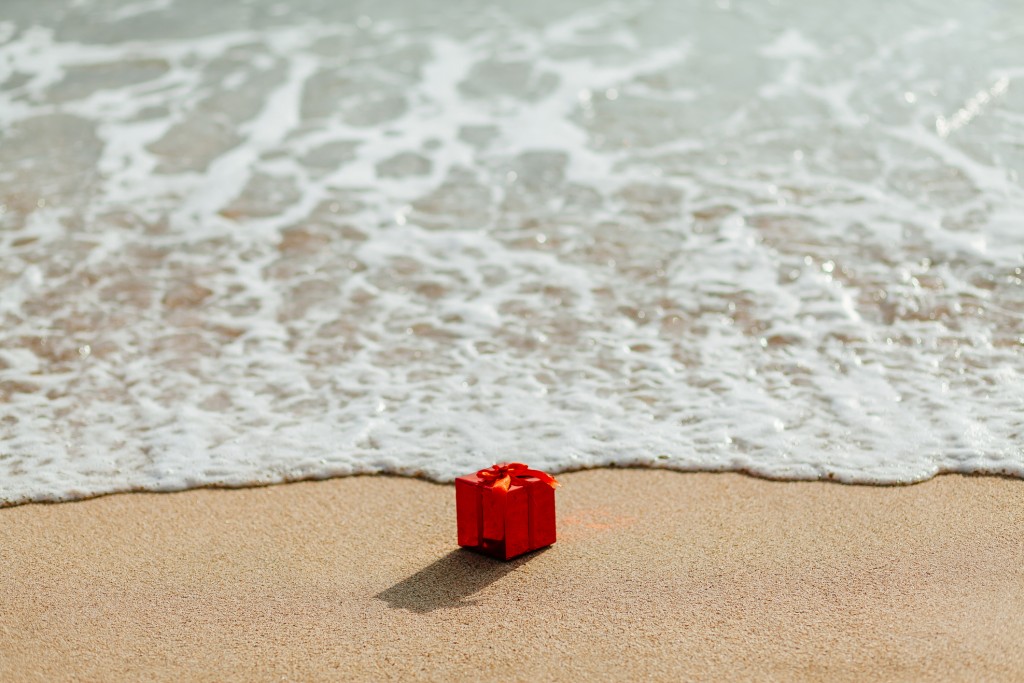 With the holidays on the horizon, it's time to get your gift game on. In case you've got no idea what to get, check out the locally made items HAWAIʻI Magazine staffers would like to see in their stockings.
1. A Bag of 100% Kona Coffee from Big Island Coffee Roasters
As I threw my Keurig into the trash early this year, I began a dark, perilous journey into coffee snobbery. It started with learning how to make a cup of coffee using a French press to buying my own coffee grinder and even developing a "palette" for coffee flavors that go beyond it just tasting like coffee. And somehow I've yet to brew of cup with 100% Kona coffee!
READ MORE: Shop With Aloha: Big Island Coffee Roasters
Last year we wrote about Big Island Coffee Roasters, a boutique coffee farm on the Island of Hawaiʻi that will get award-winning Hawaiʻi-grown coffee and bars of edible espresso delivered to your home, and nothing would make me happier come Christmas morning than to see a bag of locally-grown coffee beans in my stocking.
—Kevin Allen, Interim Editor
2. Aloha Collection MAX Black Original ALOHA Pouch from Aloha Collection
View this post on Instagram
I have been eyeing this bag for a while. It is the perfect bag to take with you when you travel. Since we can hopefully travel soon, I hope Santa brings me this Aloha Collection MAX Black Original ALOHA Pouch and places it in my stocking! It will be perfect for keeping everything in its place in my suitcase.
—Dawn Hirayama, Associate Publisher
3. Party Wave Puzzel from Surf Shack Puzzle
To be honest, I'm not much of a puzzle person. I probably attempt to solve a puzzle only once a year, yet I'm still asking Santa for a Surf Shack Puzzle. If I had one of these beautiful puzzles, maybe I would do them more often. The Honolulu-based company collaborates with artists around the world to bring whimsical designs onto little jigsaw pieces made from 100% recycled materials. I specifically want to put the pieces of Michi Pichel's Party Wave together and never take them apart!
READ MORE: This Hawai'i Puzzle Company Can Help You De-Stress During Pandemic Times
—Grace Maeda, Associate Editor
4. London Linen Overalls from Kepola Design House
View this post on Instagram
I sure hope I made it on the nice list this year, because I'd really love for Santa to bring me a pair of the London Linen Overalls ($145) from Kepola Design House. 2021 has been the year for sustainable, slow and timeless fashion—and this woman-owned, Hawaiʻi Island-based company undoubtedly checks each of those boxes. The wares made by the fashion label are made from 100% Fair Trade Linen, are sewn to order and come in sizes ranging from XXS to XXL. Perfect for running errands, hitting the beach or simply lounging at home, these overalls are sure to become a staple in my wardrobe (you know, if I did land a spot on that nice list).
–Taylon Faltas, Digital Media Specialist