The 5 Best Boutique Hotels on Oʻahu in 2021
Turns out, you donʻt have to be the biggest hotel to be the best hotel.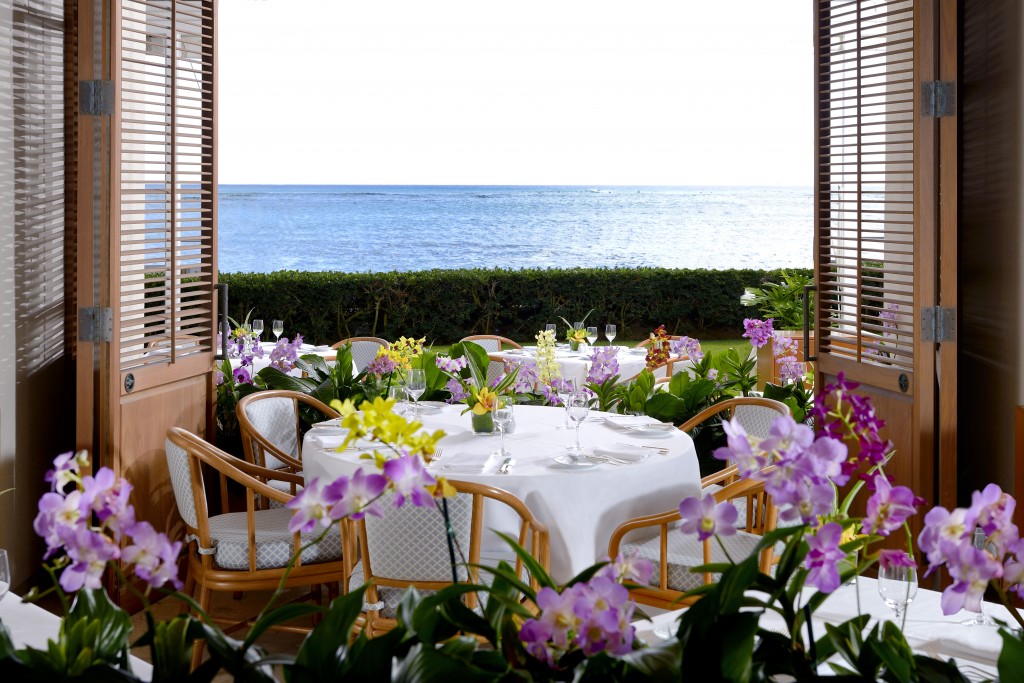 Some of the grandest hotels and resorts on Oʻahu are those with only a few hundred rooms. Standing in defiance to the saying, "bigger is better," these boutique hotels have astounded visitors and locals with their perfectly manicured properties, stylish rooms and distinctive personalities. Below are just five—trust us, there are many more—of the best boutique hotels on Oʻahu, voted on by our readers for the 2021 HAWAIʻI Magazine Readers' Choice Awards.
1.
Halekūlani
An oasis of peace and calm in the energetic streets of Waikīkī, the Halekūlani is perfect for those looking for a little quiet while still wanting to be in Waikīkī. The hotel puts an emphasis on tranquility in just about every aspect of its top-of-the-line accommodations. From a gentle infinity pool looking out over the Pacific Ocean to its comfortable rooms and expansive suites, the Halekūlani has no shortage of places to lounge. Pair its relaxing atmosphere with an exceptional dinner and hula performances at House with a Key, as well as a fantastic Sunday brunch service, and you can see why the hotel placed at the top of the list.
2199 Kalia Rd, Honolulu, (808) 923-2311, halekulani.com.
2. Queen Kapiʻolani Hotel
If you visited the Queen Kapiʻolani Hotel before 2018, then you may be surprised to see the major renovations done to the property. Almost no corner went untouched in the project, and the hotel has never looked better. A stylish lobby complemented by artwork done by talented local artist Nick Kuchar, new and improved rooms with exceptional views of Diamond Head as well as Waikīkī Beach. A postcard-perfect pool deck fitted with a happening poolside bar. The hotel may not be large, but it makes quite the impression.
150 Kapahulu Ave, Honolulu, (808) 922-1941, queenkapiolani.com.
3. The Kāhala Resort and Hotel
View this post on Instagram
The term "boutique" can mean a lot of things to a lot of different people, and the folks at The Kāhala Resort and Hotel have defined it as "excellence." From the concierge service to the front desk staff and hotel management personnel, everyone working at The Kāhala Resort and Hotel goes above and beyond in making the stay one that you'll remember for a lifetime. The hotel itself is luxurious in its own right, with a grand lobby, beachfront dining options and stunning rooms and suites.
5000 Kāhala Ave, Honolulu, (808) 739-8888, kahalaresort.com.
4. Regency on Beachwalk Waikīkī by Outrigger
If you enjoy the hotel experience but need a little extra room to relax, the Regency on Beachwalk Waikīkī by Outrigger is your best bet. This intimate Waikīkī-centric hotel wheels and deals in one or two-bedroom condos, perfect for the traveling family or the couple who prefers homey accommodations. Every condominium features hardwood flooring, floor-to-ceiling windows, beautifully appointed kitchens and dining area, air conditioning, flat-screen televisions and a walkout lānai (veranda) to take in all of those gorgeous Waikīkī views.
255 Beach Walk, Honolulu, (808) 922-3871, outrigger.com.
5. The Modern Honolulu
A longtime favorite of visitors and locals, The Modern Honolulu by Diamond Head Resorts offers its guests a trendy, chic resort experience while maintaining the high level of service and excellence you'd expect of a resort in Waikīkī. You won't be in the center of Waikiki, which is perfect for visitors looking for a more secluded, private hotel experience, and The Modern Honolulu still features fantastic views of the ocean from its eloquent pool deck.
1775 Ala Moana Blvd, Honolulu, (808) 943-5800, themodernhonolulu.com.