The 5 Best Coffee Shops Hawaiʻi in 2021
The editorial team at HAWAIʻI Magazine loves all of the coffee shops and cafés around Hawaiʻi, and put together five of their favorites for the 2021 Readers' Choice Awards.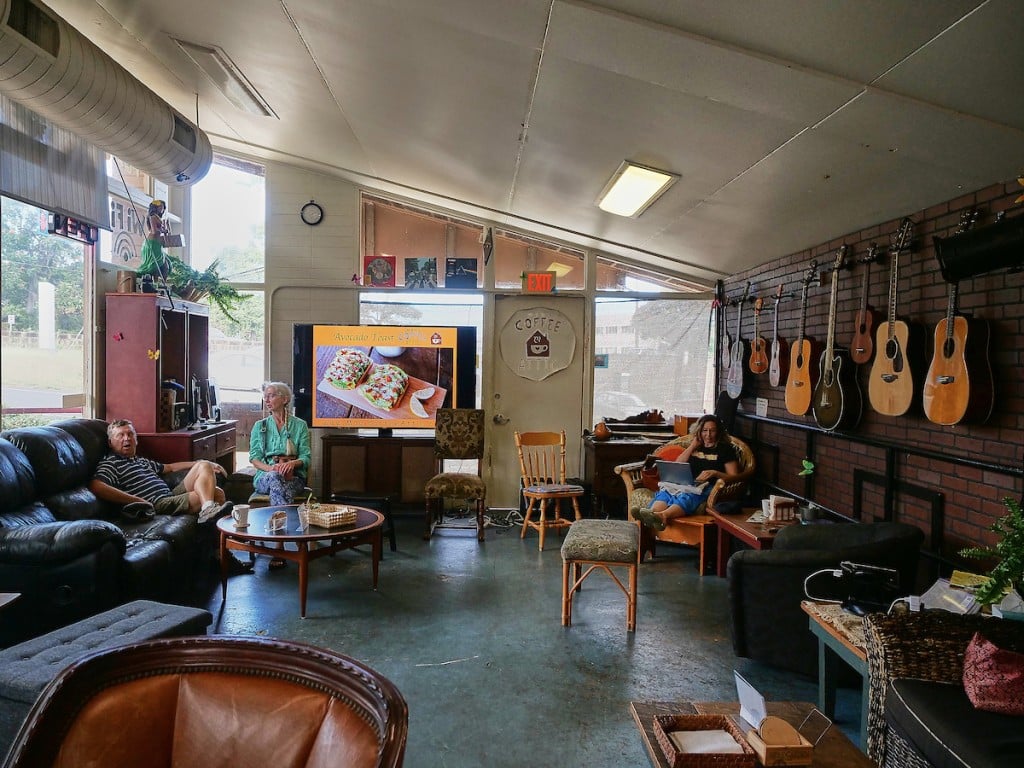 Knowing where to get your daily dosage of caffeine is important, and fortunately for visitors and residents alike, the Islands have a host of cozy coffee shops and cafés to choose from. Ranging from a chic to sleek, these five spots must be on your radar if you're in the market for a cup of joe, all picked by the editorial team of HAWAIʻI Magazine for our 2021 Readers' Choice Awards.
1. Maui Coffee Attic, Maui
Everything about this cozy mom and pop café is kind of absurd. The food and drinks, which range from ube lattes to homemade green tea cheesecakes, are absurdly good. Its downstairs stage and performance area, which looks like a defunct furniture store where magicians, musicians and Latin dance classes perform, is absurd. Even the owners and baristas are absurdly nice. Maui Coffee Attic is absurd in the best ways possible, and leaving the coffee shop will leave you longing for the frenetic energy that oozes and drips from every corner of this crazy café. 59 Kanoa St., Wailuku, mauicoffeeattic.com.
2. Honolulu Coffee Co., O'ahu
View this post on Instagram
With locations spread out across Oʻahu, from Downtown to Waikīkī, as well as Maui and the Big Island, Honolulu Coffee Co. has become a second home for many local professionals looking for a quite place to work. With a variety of caffeinated drinks to choose from, as well as teas, pastries and lunch items, the local chain truly ticks off all of the boxes when it comes to being a great café. Pair that with friendly baristas, wifi, coffee brewed with 100% Kona beans and a slew of seats to choose from, and it is easy to see why Honolulu Coffee Co. has become such a local favorite. Multiple locations, honolulucoffee.com.
3.Kalāheo Café & Coffee Co., Kaua'i
View this post on Instagram
A Kauaʻi classic, Kalāheo Café & Coffee Co. has been around for over two decades—and for good reason. Serving breakfast, lunch and dinner, this upcountry diner and coffee shop has got some of the best omelletes on island, and is a necessary pitstop for Kauaʻi visitors looking for a heart breakfast to fuel up for their day of adventure. Beware, the portions are big. If you are in need of souvenirs, Kalāheo Café & Coffee Co. als0 sells bags of coffee beans from its café shop, most of which are produced and grown right on Kauaʻi. 2-2560 Kaumualiʻi Highway, Kalāheo, (808) 332-5858, kalaheo.com.
4. Coffee Shack, Hawai'i Island
After you've lightened your wallet, get back on Māmalahoa Highway and continue south while keeping an eye out for a little building called The Coffee Shack (83-5799 Māmalahoa Highway). While its exterior may look a little mundane, the panoramic bird's-eye view you get of Kealakekua Bay from the seating area inside is anything but. Don't let that jaw drop too far—you'll need it to chow down on the breakfast bistro's homemade pastries, like its freshly baked muffins and scones. 83-5799 Māmalahoa Hwy Box 510, Captain Cook, (808) 328-9555, coffeeshack.com.
5. Coffee Works, Lāna'i
It's hard to miss Coffee Works—just look for the giant black coffee cup sign. Originally opening its doors in Honolulu way back in 1975, Coffee Works moved to Lānaʻi City in 2000 and still serves a wonderful cup of coffee using local Hawaiian beans. The coffee house is also known for its specialty drinks, such as its blended Kona mocha and spiced chai latte. Although its interior doesn't have much room to spare, Coffee Works features a quaint outdoor seating area where you can find the right spot to sip the day away. 604 Ilima St., Lānaʻi City, (808) 565-6962, coffeeworkshawaii.com.