The 5 Best Snorkeling Spots on Kauaʻi in 2022
It wouldn't be a trip to Kauaʻi without exploring what's beneath the sea. Check out the snorkeling spots that HAWAI'I Magazine readers love the most.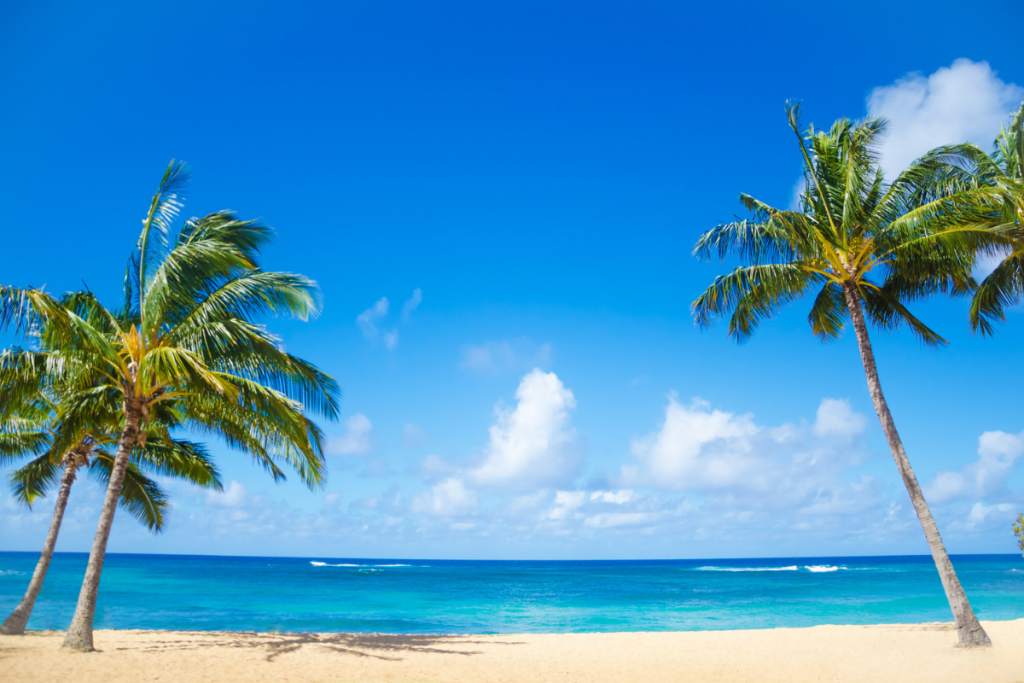 From parrotfish and butterfly fish to Moorish idol and yellow tang, many of Hawaiʻi's most colorful and rare creatures are in the surrounding seas. With its crystal clear waters and interesting coral formations, Kauaʻi provides ideal conditions to explore this underwater world. So, grab a snorkel and pair of fins and check out the snorkeling spots on Kauaʻi that topped our 2022 Readers' Choice Awards. If you're lucky, you may even see a honu (green sea turtle) or a humuhumunukunukuāpuaʻa.
1.

Poʻipū

Beach
Along Kauaʻi's southern coasts, Poʻipū Beach is a favorite among families with excellent conditions for a variety of ocean activities. On the left side of the beach, visitors will find a protective cove, even complete with a lifeguard. To the right, visitors will discover why Poʻipū Beach topped our list of best snorkel spots. Snorkelers can spend the day floating above schools of bright tropical fish, colorful cauliflower coral and spiky sea urchins while enjoying the warm Kauaʻi ocean.
2.

Mākua

Beach (aka Tunnels Beach)
This north shore beach earns its nickname because of the labyrinth of underwater lava tubes. It's considered to have one of the best reefs to see towering coral formations and an array of colorful marine life, including cornet fish, unicorn fish, goatfish and moray eels. Beginner snorkelers can swim over underwater canyons and tunnels near the inner reef, while more experienced snorkelers can venture to the outer reef during calm conditions to find even more rare marine species and coral formations. Along with many north shore snorkeling spots on Kauaʻi, Tunnels is seasonal. In the winter, the strong currents and large waves limit the visibility and make it just too dangerous. Snorkeling at this beach is best during summer months.
3.

ʻAnini

Beach
Stretching up to two miles, ʻAnini Beach has one of the longest reefs in Hawaiʻi. But despite having an expensive reef, the beach is small and modest. It's situated in a cove, which protects the reef from rough ocean conditions. The waves break far from shore, allowing swimmers to enjoy the clear water and snorkel over what seems like a never-ending reef. Snorkelers will likely spot humuhumunukunukuāpuaʻa, Hawaiʻi's state fish, along with other interesting fish as well as honu and eels.
4.

Kēʻē

Beach
The road ends and the Napāli Coast begins at Kēʻē Beach on Kauaʻi's north shore. The views alone are worth the drive, but it's a magical snorkeling spot and no surprise it's on our list. Swimmers can look up at the cliffs of the magnificent Napāli Coast and then duck their heads underwater to see the dazzling marine world beneath them. Like Mākua Beach, the waters are the clearest and calmest during the summer months at this north shore beach. There are also restrooms, showers and a lifeguard at Kēʻē Beach but be aware that there is no cell reception.
5.

L

ā

waʻi

Beach
Down the road from Poʻipū Beach, Lāwaʻi Beach is small sandy coastline with calm waters and terrific snorkeling. It's also less crowded than popular Poʻipū Beach. Lāwaʻi is considered great for beginner snorkelers because there is an abundance of tropical fish swimming close to shore.
See all of the winners of our 2022 Readers' Choice Awards in our latest issue, which you can buy here. Better yet, subscribe and get HAWAIʻI Magazine delivered to right to your mailbox.