The Beloved Alan Wong's Honolulu Restaurant is Closing For Good
The iconic farm-to-table restaurant on Oʻahu is one of many that have closed since the start of the COVID-19 pandemic in March.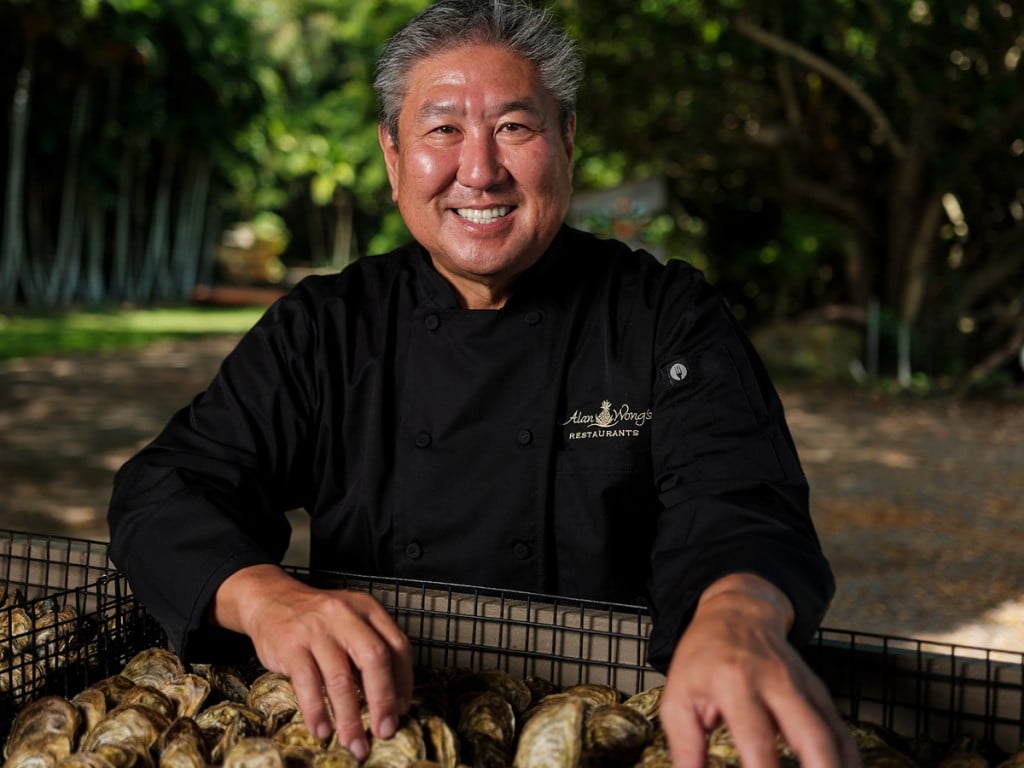 Some of Hawaiʻi's most beloved restaurants have closed due to the COVID-19 pandemic: Top of Waikīkī, Like Like Drive Inn, Nobu Honolulu, Dillingham Saimin, Da Kitchen on Maui, Art Café Hemingway on Kaua'i. More than 50 restaurants have already closed—and counting.
(For an updated list of restaurants that have closed in Hawaiʻi, click here.)
Town, a Kaimukī staple for 15 years, helmed by notable chef Ed Kenney, announced on Instagram it would be closing this month. (Kenney also runs Mud Hen Water and Kaimukī Superette in Kaimukī and Mahina & Sun's in Waikīkī.)
View this post on Instagram
And then came this news: James Beard Award-winning chef Alan Wong, one of the founders of the Hawaiʻi Regional Cuisine movement and the Hawaiʻi Food & Wine Festival, decided to close his flagship restaurant in Honolulu on Monday. That was also his 63rd birthday.
SEE ALSO: A Local's Guide to Hawaiʻi: Chef Alan Wong
"Everyone is looking forward to a better day, and we are no exception," he said in an email that went to customers and fans. "I am sad to say that after over 25 years, it's time to retire the restaurant."
The restaurant, which opened in April 1995 and has won numerous awards since, had temporarily closed back in August, due to the COVID-19 pandemic. Wong earned the James Beard Award for top chef in the region (Hawaiʻi and the Pacific Northwest) a year after he opened. The upscale restaurant, known for its emphasis on locally grown and raised ingredients, was a popular spot for visitors and residents alike.
A champion of Hawaiʻi's agriculture industry and the state's culinary arts programs, Wong says it's not the end and plans to return with something new. He didn't give any details.
Let's hope he finds a way to bring back his famous ginger-crusted onaga (Hawaiian red snapper), twice-cooked short rib and the showstopping dessert simply called The Coconut.