The Beloved Mauna Lani on Hawaiʻi Island is Transformed
The reimagined hotel, which opened in January 2020, is the first Auberge Resorts Collection property in Hawaiʻi.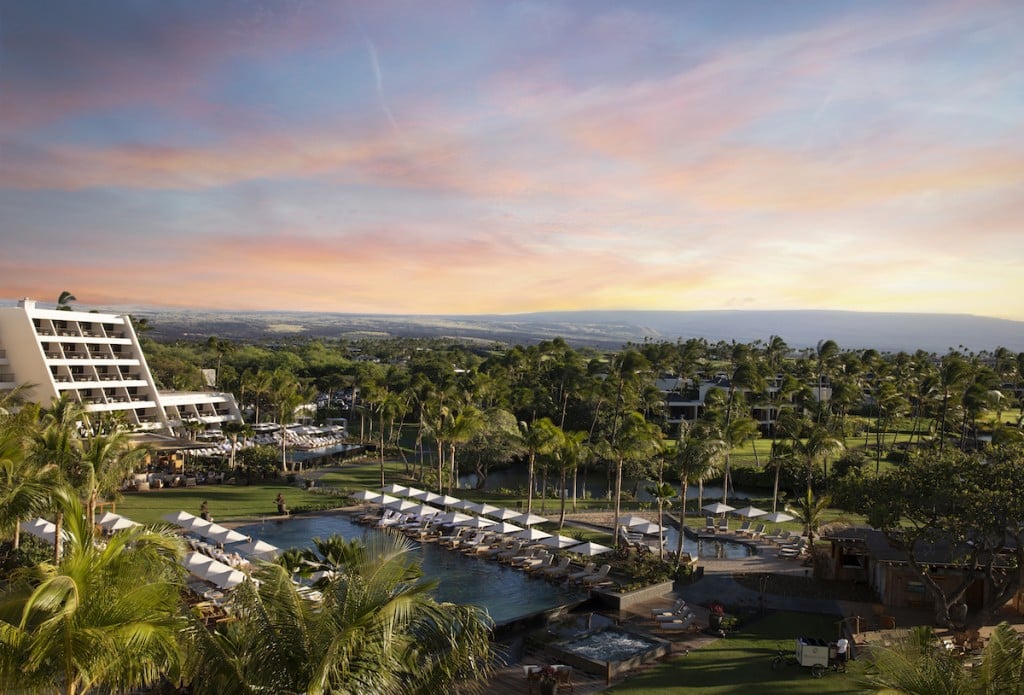 For more than three decades, the Mauna Lani Bay Hotel & Bungalows on the Kona-Kohala coast of the Big Island has been a mainstay and oasis in the middle of the lava landscape that makes this island such a draw. It's secluded and tranquil, with a gorgeous stretch of coastline that faces the sunset.
Management of the property has changed over the years, but in 2018, Auberge Resorts Collection, known for uber-luxe resorts that each have a strong sense of place, took over and initiated a massive $200 million renovation to revitalized the resort. The reimagined hotel, now called Mauna Lani, Auberge Resorts Collection, opened on Jan. 15 and is the luxury brand's first Hawaiʻi property.
The renovation to the property, which spans 32 acres, includes major upgrades to public areas, overhaul of its 333 guest rooms and suites, the addition of new pools and a pool bar, and entirely revamped restaurants and spa.
But despite the changes, one thing remains: the place.
The landscape of Kalāhuipuaʻa—the ancient name for this area—is steeped in rich cultural history. Its location relative to the island's five volcanoes is considered a piko, or spiritual center, making this an important place, with ancient fishponds and historic petroglyphs. The sense of place is still there, despite the renovated lobby and revamped rooms.
The hotel offers a variety of cultural experiences, including coconut frond weaving, lei making, stargazing and navigating, ʻukulele lessons and outrigger canoe paddling. You can also walk around the new Hale ʻIʻike—part cultural center, part museum—in the lobby, where you can immerse yourself in Hawaiʻi's indigenous living culture. Talk story with Uncle Danny Akaka, the resort's kahu hānai (which loosely translates to a "keeper of traditional knowledge"), who'll share stories about the mythology and history of the area.
The resort's connection to the Islands is also reflected in its restaurants. Mauna Lani's culinary team has worked closely with local farmers, fishermen and ranchers to source organic and sustainably harvested ingredients. For example, at CanoeHouse, the dinner menu features Kona lobster, Big Island hearts of palm, Kauaʻi shrimp, Kona kampachi, Big Island abalone and a variety of local fruits and veggies. At HāLani, you can get smoothies and fresh juices made from local fruits, 100% Kona coffee, a loco moco with Hāmākua mushrooms and an açaí bowl topped with banana poi and house-made granola.
And the refreshed Auberge Spa at Mauna Lani features locally made Honua Hawaiian Skincare products and healing botanicals grown on the island farms.
"The first Auberge resort in Hawaiʻi is an important milestone for our brand, and we are excited to bring Auberge's style of soulful hospitality to a place of such significance on the Island of Hawaiʻi," said Craig Reid, chief executive officer of Auberge Resorts Collection, in a press release. "Our renewal of this storied resort will connect guests to the heart of Mauna Lani through intimate new spaces, meaningful experiences and design that is relevant to today's traveler."
68-1400 Mauna Lani Drive, Kamuela, (808) 885-6622, aubergeresorts.com/maunalani