The best Hawaii ethnic food, 5 categories: HAWAII Magazine Readers' Choice Awards 2015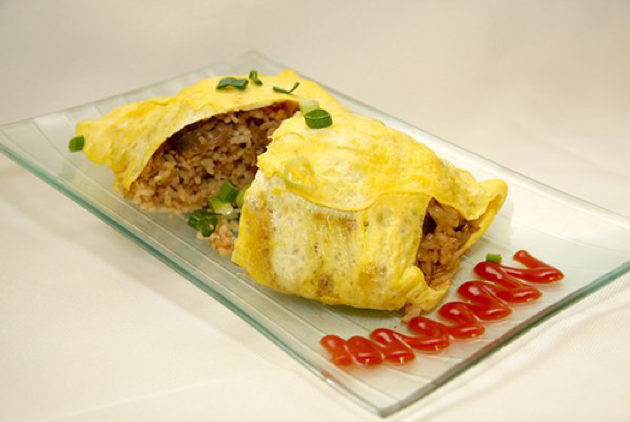 Hungry for some multicultural cuisine? Today we're divulging the best places to dine in the Islands if you're in the mood for Hawaiian, Chinese, Korean, Japanese or Filipino fare.
The best, you ask, says who? Well, says you!
Last summer we asked our more than 200,000-strong HAWAII Magazine reader ohana to share their favorite Hawaii things for our third annual Readers' Choice Awards. They submitted thousands of ballots filled with their nominations for Hawaii's best hotels, resorts, bed-and-breakfasts, indoor and outdoor activities, places to nosh, swim and snorkel, go road tripping and much more.
We tallied votes across 98 categories to bring you this year's 617 HAWAII Magazine Readers' Choice Award winners. We've even compared this year's list with last so you can see how time has changed rankings within each category.
You can find all of our winners—including all 39 food-related categories such as "Best Place for Poke," "Best Gastropub, Bar or Lounge with a Food Menu," "Best Pizza," and "Best Farm-to-Table Restaurant"– in the new March/April 2015 issue of HAWAII Magazine currently on sale nationwide. Want it now? Head to Apple iTunes or Google play stores to download the issue instantly.
We've already shared eight of the 98 categories from our 2015 Readers' Choice Awards Issue here on HawaiiMagazine.com. See the links to each below, and be sure to check back for more lists in the weeks to come. Until then:
Best Hawaiian Food Restaurant
1.
Helena's Hawaiian Food
Honolulu, Oahu
(2014 ranking: 1)
2.
Ono Hawaiian Foods
Honolulu, Oahu
(2014 ranking: 2)
3.
Highway Inn
Waipahu and Honolulu, Oahu
(2014 ranking: 5)
4.
Da Poke Shack
Kona, Hawaii Island
(2014 ranking: not ranked)
5.
Young's Fish Market
Honolulu, Oahu
(2014 ranking: not ranked)
Best Chinese Restaurant
1.
Little Village Noodle House
Honolulu, Oahu
(2014 ranking: 1)
2.
China Boat Restaurant
Lahaina, Maui
(2014 ranking: not ranked)
3.
Happy Days Seafood Restaurant
Honolulu, Oahu
(2014 ranking: 2)
4.
Fook Yuen Seafood Restaurant
Honolulu, Oahu
(2014 ranking: not ranked)
5.
Jade Dynasty Seafood Restaurant
Honolulu, Oahu
(2014 ranking: not ranked)
Best Korean Restaurant
1.
678 Hawaii
Honolulu, Oahu
(2014 ranking: 3)
2.
Million Restaurant
Honolulu, Oahu
(2014 ranking: 5)
3.
Sorabol
Honolulu, Oahu
(2014 ranking: 4)
4.
Isana Restaurant
Kihei, Maui
(2014 ranking: not ranked)
5.
Willow Tree Restaurant
Kailua, Oahu
(2014 ranking: 2)
Best Japanese Restaurant
1.
Sansei Seafood Restaurant & Sushi Bar
Maui, Oahu and Hawaii Island
(2014 ranking: 1)
2.
Kobe Japanese Steak House, Waikiki, Oahu
Kobe Japanese Steak House, Lahaina, Maui
(2014 ranking: not ranked)
3.
Kintaro Japanese Restaurant
Kapaa, Kauai
(2014 ranking: 2)
4.
Morimoto at the Modern Honolulu, Waikiki, Oahu
Morimoto at the Andaz Maui at Wailea Resort, Wailea-Makena, Maui
(2014 ranking: 3)
5.
Japengo, Hyatt Regency Waikiki, Waikiki, Oahu
Japengo, Hyatt Regency Maui, Kaanapali, Maui
(2014 ranking: not ranked)
Best Filipino Restaurant
1.
Elena's Restaurant
Waipahu, Oahu
(2014 ranking: 1)
2.
Max's of Manila
Honolulu and Waipahu, Oahu
(2014 ranking: 2)
3.
Thelma's Filipino Restaurant
Waipahu, Oahu
(2014 ranking: 3)
4.
Golden Coin Bake Shop & Restaurant
Multiple Oahu locations
(2014 ranking: not ranked)
5.
Mabuhay Café & Restaurant
Honolulu, Oahu
(2014 ranking: not ranked)