The Best Hiking Trails on Maui in 2022
Hit these nature trails that HAWAIʻI Magazine readers voted as the best.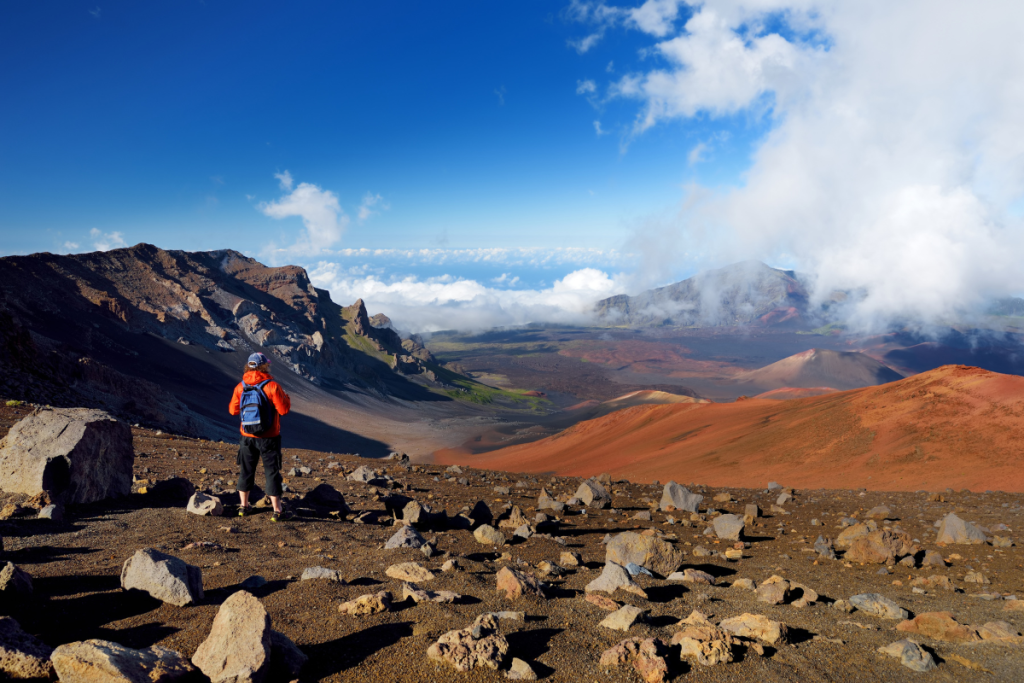 While Maui is known for its spectacular snorkeling conditions, visitors should not overlook its one-of-a-kind trails. From roaming through tropical rainforests to traversing a volcanic crater, one of the best ways to understand Maui's unique topography is to lace up a pair of hiking shoes and experience it first-hand.
1. Haleakalā National Park
Standing at the peak of Haleakalā National Park is breathtaking. It's hard to believe, but it only becomes more extraordinary. The summit district has more than 30 miles of trails that range from 10-minute strolls to overnight trips. Hikers can explore various paths through native shrubs and forests that descend into the cinder desert of the enormous and dormant shield volcano. Hiking is a true glimpse into the volcano's fascinating geological history. If hiking Haleakalā National Park is a bucket-list item, remember to pack sunscreen, be prepared for exercise at a high altitude and research the rules of the park.
2. 'Īao Valley State Park
Situated above the bustling town of Wailuku, 'Īao Valley is a serene and peaceful park. In the lush, stream-cut valley, walking paths are lined with native flora as well as informational signs about the cultural significance of the area. What draws visitors is Kūkaemoku, a 1,200-foot rock formation also known as the ʻĪao Needle. However, many visitors leave the park in complete awe of the sheer tranquility of the area.
It is important to note that 'Īao Valley State Park will be closed for the final stages of repairs beginning on Aug. 1, 2022.
3. Kapalua Coastal Trail
Running along the Kapalua Coast, the Kapalua Coastal Trail offers stunning views of the Pacific on an easy, flat path. During winter months, hikers should keep their eyes on the ocean because it's a great area to spot humpback whales. While the hike isn't strenuous, the 3-mile out-and-back trail does weave through varying terrain including lava fields, grassland and even a boardwalk. The trail also offers minimal shade coverage, so remember to pack a hat, sunscreen and water.
4. Twin Falls Hike
On Maui's North Shore, Twin Falls is popular for its easy access to the island's lush forests and multiple cascading waterfalls. The out-and-back trail is nearly 2 miles and considered moderately challenging. The gravel path changes in elevation and to reach the final waterfall, hikers do need to cross streams.
5. Pīpīwai Trail
Located in the Kīpahulu District of Haleakalā National Park on Maui's east side, the Pīpīwai Trail leads to the jaw-dropping, 400-foot Waimoku Falls. With steep terrain and slippery paths, the 4-mile out-and-back trail is challenging. However, the scenic hike snakes through a bamboo forest and runs along trickling streams and a series of waterfalls. It's an incredible hike through Maui's tropical rainforest.