The best island in Hawaii 2018
Here's a ranked list of the best Hawaiian Islands to visit, according to our 2018 Readers' Choice Awards.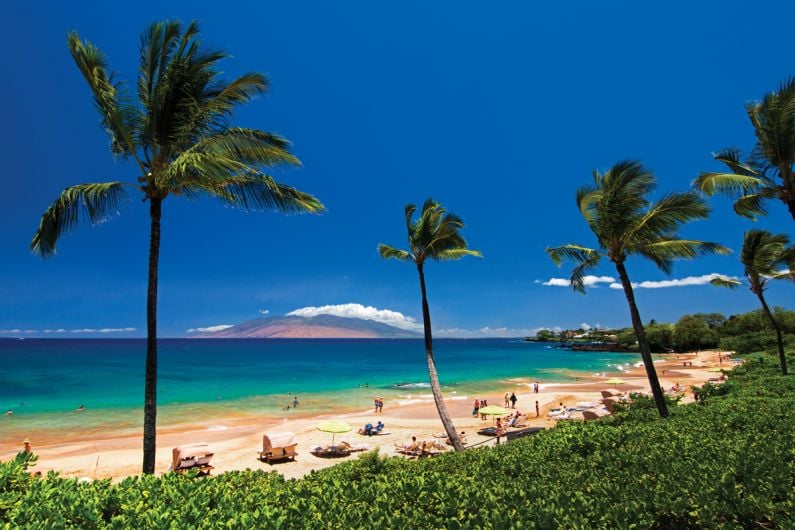 The votes for 2018 are in and we have the results. From HAWAI'I Magazine's sixth annual Readers' Choice Awards, which took votes from visitors and kamaaina (longtime residents), here's your ranked list of Hawaii's best Islands, even though they're all pretty spectacular.
1. Maui
At the No. 1 spot yet again, Maui continues to be a favorite. And what's not to like? There's a little bit of everything: undeveloped coastlines, beautiful scenery with plenty of waterfalls and hikes, and lots to do in its coastal and country towns. From charming Kula to the newly reopened Iao Valley State Monument and the wonderfully tranquil abode of Travaasa Hana, there's something for every starry-eyed visitor to enjoy. And of course, the notorious Road to Hana, with its one-lane bridges and countless hairpin turns, still gives drivers sweaty palms and stunning views.
2. Oahu
Coming in second on the list, Oahu provides energetic beach towns mixed with vibrant nightlife locales. And although the island has the most city life compared to its neighbors, it still has some of the most Instagrammable beaches in the state.
If you're looking to party-hardy, head south and find yourself a drink in one of Waikiki's many bars and nightclubs, or just take a Biki around Honolulu and cruise. Oahu's less populated, but still equally beautiful, west side has enough activities and beaches to fill an itinerary, and a drive down to the North Shore is a must.
3. Kauai
Sweet, sweet Kauai. A regular on this list, our readers come back year after year for more of its funky little towns and isolated beaches. One of Hawaii's smaller islands, it makes up for its lack of size with its massive hikes, such as the Kalalau Trail on the Napali Coastline.
If you're looking for something a bit more relaxing, there are plenty of fun and unique Airbnbs that will get you feeling rested in no time. Whether you're in Hanalei or Hanapepe, Kauai has a wide offering of boutiques and stores to splurge on, and be sure to grab a bite at one of the island's many cafés and kitchens, which serves food that is as healthy as it is delicious.
4. Hawaii Island
Known as the Big Island, the island of Hawaii knows how to put on a show. Whether it's snowing on Mauna Kea or lava is spewing at Kilauea, the island continues to stun visitors with its natural, rugged splendor.
Although every Hawaiian Island has a depth of historical sites and stories to their name, the island of Hawaii has some of the biggest. A journey to the birthplace of King Kamehameha the Great, first ruler of the Kingdom of Hawaii, will take you past the Puukohola Heiau in South Kohala, the last major heiau (temple) built in Hawaii. Even going out to surf will have you connecting with the island's past.
5. Lanai
Finally getting the recognition it deserves, Lanai gives visitors a level of solitude and island-style living that's a step above the other Islands. So if you're looking to shift out of the fast lane and unwind, little Lanai has got your back.
Although accommodation options are slim, the Four Seasons Resort Lanai, situated above Hulopoe Beach, offers luxurious suites, while Hotel Lanai in Lanai City provides a more down to earth, bed-and-breakfast appeal that matches the island's general attitude. Grab a bite at the homey Blue Ginger Café and set out to explore Lanai's many seaside cliffs and cultural sites.