The Cooke Foundation: Nurturing the Next Generation of Givers
The story of a foundation that has touched almost every resident and visitor to the Hawaiian Islands.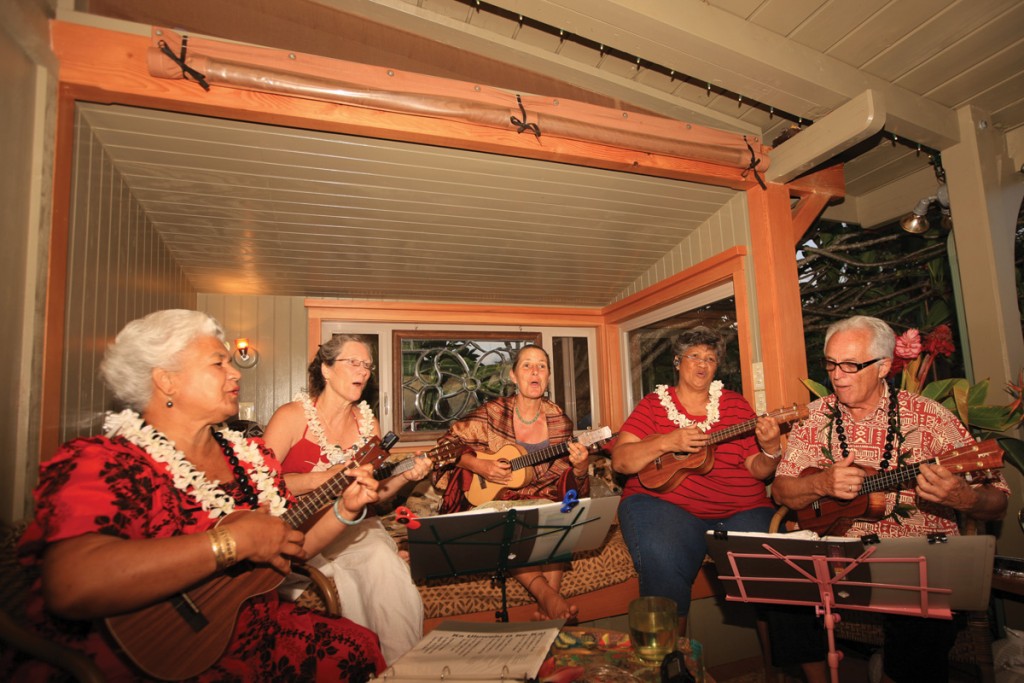 Anna Rice Cooke was quite progressive in her day. She was the first woman in Hawaii to have a driver's license. She wanted to bring art of the world to local children—knowing most wouldn't be able to travel to Europe to see it themselves—so she founded the Honolulu Museum of Art and donated works from around the globe.
"She would place a Gauguin painting in the back seat of her car and drive to schools herself to show students the priceless artwork," says Gregory Wrenn, who represents the fifth generation of Cooke leadership in Hawaii. "Stories like this show she cared about Hawaii and the children of Hawaii. They give me a connection to her and tie me to my ancestry."
After 22 years with the Cooke Foundation, Wrenn recently stepped up as board president; he views his participation with the foundation not as a short-term gift, but as a long-term investment in the well-being of Hawaii. In the tradition of his great-great-grandmother, he believes the foundation's work will "outlive its donors, long after we're gone."
If it were not for the Cooke Foundation, Wrenn might never have met most of his cousins. Though the Cooke family is generations removed from Anna and its members live all over the world, its charitable work to benefit the community also serves to keep the family together.
"Without the foundation, there would never be another opportunity to get to know them, and I've met some really wonderful people who share a common vision of giving," he says. "That is very meaningful for me in terms of family history."
Hanahauoli School
The Cooke commitment to community and philosophy of giving back can be seen in its support of Hanahauoli School in Honolulu's Makiki neighborhood.
Established 101 years ago by Anna's daughter-in-law, Sophie, the school was based on Chicago's radical progressive education approach of the time. It placed a great emphasis on validating childhood, real-world teaching and learning, and the idea that school should be a cooperative society that embodies ideal democratic living. Sophie created new rituals to "help to build a strong social foundation for children who learn what it means to plan and look forward to experiences that have held meaning for generations," according to the Hanahau'oli website.
The progressive approach has had its critics, but decade after decade, the foundation has remained committed to Sophie's original belief that the "most valuable thing in life is to develop a child's initiative" through self-expression and creative work.
In addition to monetary gifts, many family members have given their time and talent by working at the school. As Hanahau'oli School has memorialized the legacy of the Cookes' original vision for progressive education in the community at large, so too has it helped to shape the culture of her family through the years.
Sam Cooke
Like family trustees before him, Sam Cooke was blessed with the means and opportunity to act upon his deep interest in the Hawaiian natural environment and history of our Islands. His passions included conservation, the natural and cultural history of Hawaii, fine art appreciation and its wide exhibition, and meaningful assistance to groups seeking to better their communities.
Sam had already been a trustee for 16 years when he became president in 1989, succeeding Dick Cooke, who retired as president after 40 years of service. With a goal to perpetuate his family's involvement, he transformed the "alternate trustee" position into a training ground for future trustees. He sent these alternates to national and regional conferences and solicited their opinions prior to each decision-making meeting. When their time came to assume active roles as trustees, his foresight ensured the moves were seamless.
By the time Sam retired, he had dedicated nearly 50 years of community service to Hawaii. Younger family members remember his valuable lessons in the use of humor and his shrewd view of practical and economic realities to achieve the charitable giving aims of their family.
Sam led by example, spearheading a capital campaign for the Honolulu Museum of Art, serving as founding director of the Hawaii Community Foundation's board of governors, and founding the Manoa Heritage Center, Kuali'i Foundation and other charitable organizations across the state.
When asked why he spent most of his adult life serving the Hawaii community in creative and fundamental ways, he replied simply, "I enjoy doing it!"
The Cooke Foundation Today
With its support of nonprofits in human services, health, the environment, education, arts, culture and the humanities, it's easy to imagine that, since Anna Rice Cooke began a charitable trust in 1920, the foundation has touched almost every resident and visitor to the Hawaiian Islands.
From the Nature Conservancy of Hawaii and the Kauai Food Bank to the Hawaiian Mission Children's Society and Hospice Maui, the list of Cooke grantees is too long to name. In 2018 alone, 50 different nonprofit entities received a total of over $950,000.
"It's a great honor – and a unique opportunity – to carry on the legacy of what my great-great-grandmother started so long ago," says Wrenn.
One of Wrenn's personal favorites when it comes to that legacy is the Beautification Awards, given to public schools that complete murals, landscaping and other student-led projects to beautify their schools. "It's gratifying and particularly meaningful for me to see the kids' sense of pride, their joy in being recognized for the work they've done," he says.
The Cooke Foundation will turn 100 years old in 2020. Beyond the celebration, a more personal story unfolds among this dedicated family of donors. "Getting kids more interested in going to school and learning shows the foundation is a vehicle for change. For a community the size of Hawaii, we can really make a sizable impact."