The Couple, the Story and the Foundation
Harry and Jeanette Weinberg, through their generosity, have made possible many dreams that might not ever have been imagined.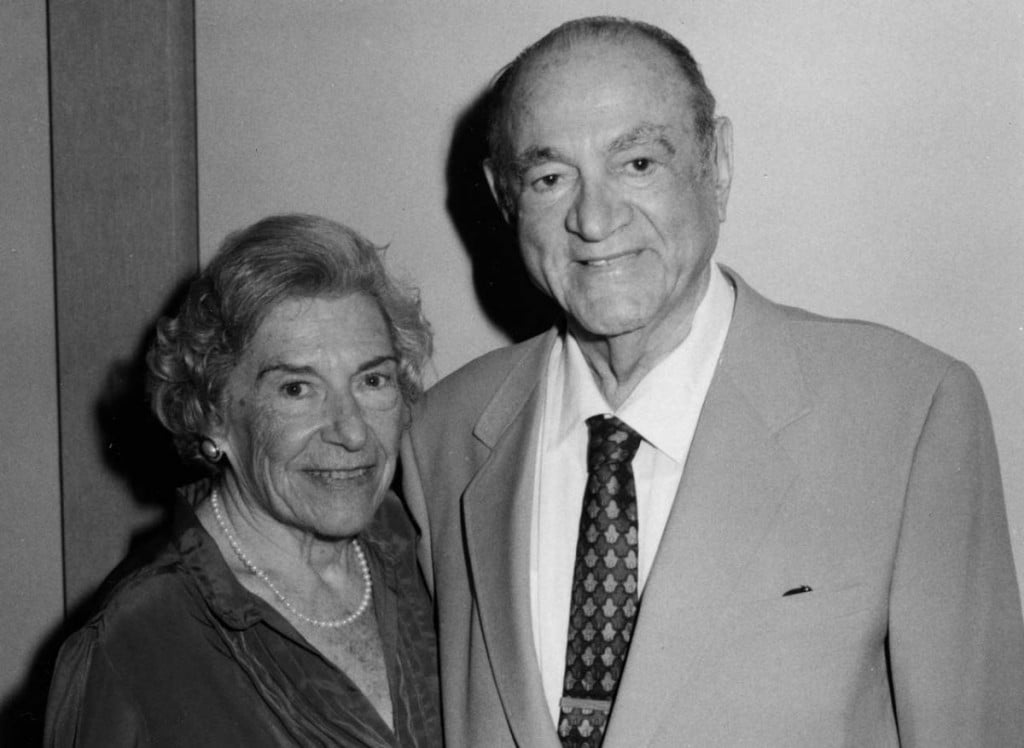 You can't miss the signs over the doors—at the Boys & Girls Clubs in Ewa Beach and Kailua, the Easter Seals building in Ewa, the Shriners Hospital on Punahou Street, Goodwill in Kapolei and so many more—all made possible by the support of the Harry & Jeanette Weinberg Foundation.  Any organization looking to expand will tell you that the Weinberg Foundation is at the top of their contact list, for good reason.  Thanks to its generosity, dozens of Hawaii organizations have been able to expand their missions, create greater capacity and build the facilities needed to serve their constituencies.
Not originally from Hawaii, Harry and Jeanette's reach spans the globe.  Harry's family immigrated to the United States in the early 20th century, landing in Baltimore where his father set up an auto repair shop. Harry dropped out of school in the sixth grade to help his father in the shop, and then worked as a newsboy and sold trinkets and memorabilia at the end of World War I. During the depression, he and his brother found money in real estate, buying distressed properties, fixing them up and selling them at a profit.
Some say that experience, seeing value in assets and businesses that others might miss, forged the business and entrepreneurial acumen that fueled his fortune.  But it wasn't without controversy.  Harry was known as a pugnacious and difficult businessman prone to tirades and erratic negotiations, both in his hometown of Baltimore and later, when he found his way to the Islands.  "He was controversial and a tough guy," retired First Hawaiian Bank CEO Walter Dods told Hawaii Business magazine.  "But a lot of the things he said turned out to be correct."
Harry set his sights on transit operations in 1948, perhaps because he was bored of the early retirement his fortunes had afforded him, or perhaps because transit came with real estate holdings and could often be acquired under depressed and undervalued conditions.  First in Baltimore, and then in Scranton, Pennsylvania; New York City; and Honolulu, Harry acquired the systems, took on the unions, divested the holdings when it made good business sense, and made another killing.
It wasn't just the prospect of Hawaii transit that intrigued Harry, however.  He saw opportunity.  Jet travel would make the Islands accessible to middle-class travelers, he realized, making land increasingly valuable.  He started buying, and kept buying until he became one of the largest individual landowners in the state.
He married Jeanette in 1932.  They made Hawaii their home in 1968, where they lived until their deaths — hers in 1989, and his just a year later.  Upon his death, $3 million in assets went to their grandchildren; the nearly $1 billion remaining went to the Harry & Jeanette Weinberg Foundation they established in 1959.  The foundation, headquartered in Baltimore, now holds more than $2 billion in assets and supports organizations around the world focused on older adults, workplace development, education, disabilities, basic human needs and health, veterans, and general community support.  In the past three years alone, the foundation has given $30 million to organizations in Hawai'i.
Harry never forgot his roots and is said to have enjoyed being that guy who pulled himself up, made a fortune when others might have counted him out  and ruffled the feathers of the elite businesspeople he encountered.  It's that story that inspires many of the young people who walk through the doors of the Boys and Girls Clubs, schools and other youth-driven facilities, both here and on the Mainland.
"Who's this Weinberg guy?" a student asked at the opening of the Windward Boys and Girls Club in 2015.
"A tough businessman," a board member told the student. "He grew up poor, made millions, and often made the other local businessmen crazy with his tough talk and difficult personality. But then he left all his money for groups like us."
"Cool!" the student said, laughing and running through the doors to the basketball court out back.  Five thousand miles from Baltimore and more than a hundred years since he landed in the U.S., Harry Weinberg had inspired another young life and made possible dreams that might not ever have been imagined.