The Eddie in Hawaiʻi is Canceled This Year, But Here Are Some of Our Favorite Past Highlights
The Eddie definitely will not go in 2020.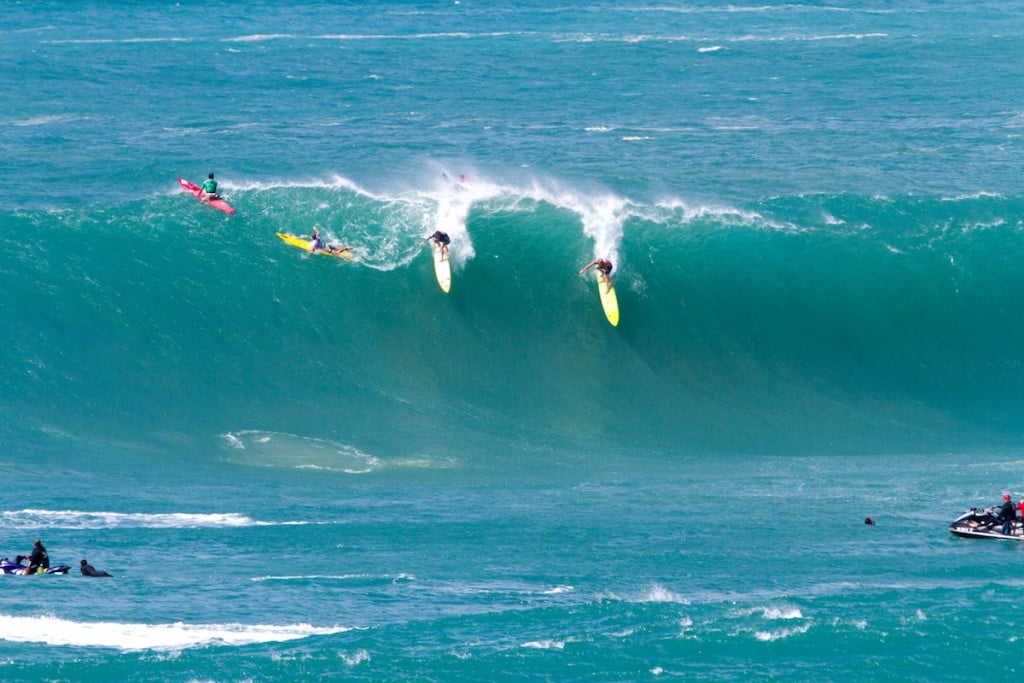 After enduring a chain of financial troubles, loss of sponsors and lack of sizable swells, Hawaiʻi's premier big-wave surf event, The Eddie, has had one more hurdle to deal with—COVID-19.
The Aikau ʻohana (family) officially decided to cancel The Eddie Big Wave Invitational for the 2020-2021 winter season. And although it's sad that the event will have no chance of running—even if perfect waves and wind conditions were to present themselves—it shouldn't come as a surprise that this year's Eddie was called off. Waimea Bay on Oʻahu, packed to the brim with hundreds of spectators during times like these, could easily become a hotspot for the coronavirus.
"The Eddie Aikau Foundation and the Eddie Aikau Family LLC have decided to cancel the Eddie Aikau Big Wave Invitational for the 2020-2021 season due to the COVID-19 pandemic. Eddie's siblings Myra, Sol and Clyde Aikau together decided today to not run the surf competition this year out of an abundance of caution during these unprecedented times. They would like to thank the sponsors of The Eddie and look forward to holding opening ceremonies next year for the 2021-22 season," the family said in a statement.
Fortunately, The Eddie has gone off a handful of times since its first contest in 1984, and there are more than enough adrenaline-pumping highlight reels to keep you on the edge of your seat. Here are some of our favorites.
Clyde Aikau—Eddie Aikau's brother—winning The Eddie in 1986
Bruce Iron's perfect wave at The Eddie 2004/2005
The terrifying rides of The Eddie 2009/2010
Kelly Slater, that same year, making it look easy—and the crowd goes wild!
The Eddie 2015/2016's epic wipeout reel
A look into the psyche of The Eddie 2015/2016's competitors