The Honolulu Zoo Will Reopen on June 5 with Modified Rules and Hours
And you can see the zoo's new endangered giraffes.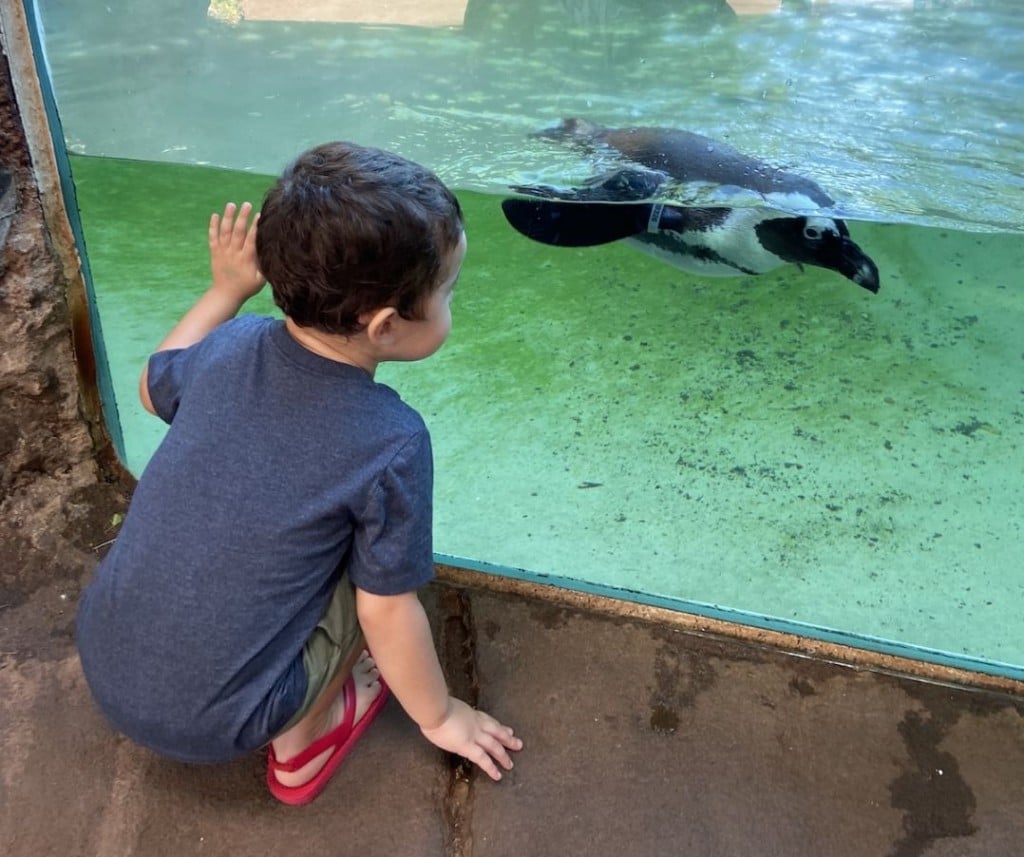 On June 5, the Honolulu Zoo will reopen to the public after temporarily closing months ago due to the COVID-19 pandemic.
But there will be changes.
The zoo's new hours will be from 10 a.m. to 3:30 p.m. Wednesday through Sunday. It will be closed for maintenance and cleaning Monday and Tuesday.
And the Keiki Zoo, playground, hippo sculpture, Manyara bird sanctuary—a walk-in aviary in the Savanna section—and all water fountains will remain closed due to the risk of potentially spreading COVID-19.
"We are excited to welcome guests back into the Honolulu Zoo, but we know we must do so safely," said Honolulu Zoo director Linda Santos. "Through the new safety measures we've put into place, we hope to keep all visitors, workers and animals safe."
Other new rules and changes include:
All visitors are required to wear a face covering (except for those with prohibitive health conditions and children under 5, or while eating near any concession stand or taking a break in specified lawn areas and physically distanced from others).
The zoo has posted signage and arrows to control the flow of traffic through exhibits and ensure physical distancing.
There will be a limited number of people allowed in enclosed exhibits (i.e. penguins, hippopotamus, African wild dogs) at the same time.
The zoo has installed hand washing and sanitizing stations in various locations.
The Royal Hawaiian Band and its Glee Club will play music every Friday, Saturday and Sunday mornings of the zoo's June reopening.
And while you're there, you can visit the latest additions to the 42-acre zoo: two new reticulated giraffes (Giraffa camelopardalis reticulata). (Well, once their quarantine period ends.)
Neelix and Sandi arrived earlier this month from the Albuquerque Biological Park in New Mexico and will live with resident giraffe, 20-year-old Squirt. The two new mammals bring the total population at the zoo to three.
Neelix, a male born on Jan. 6, 2019; Sandi, a female born July 5, 2019.
The giraffes, which get their name from the web design on their coats, are listed as endangered by the International Union for Conservation of Nature. Reticulated giraffes mostly live in Kenya, but small populations can be found in southern regions of Ethiopia and Somalia, according to Giraffe Conservation Foundation. An estimate of 15,780 individuals remain in the wild—a decline of over 50% from the approximate 36,000 three decades ago.
Giraffes are the tallest mammals in the world and have an average life expectancy of about 20 years in the wild and 25 years in captivity. Squirt, the zoo's current resident giraffe, is 20 years old. Despite their appearance, giraffes and humans share the same number of cervical vertebrae in their necks—seven.