This 'Āina Haina House Offers a Smooth Transition
An effortless build provides cool comfort.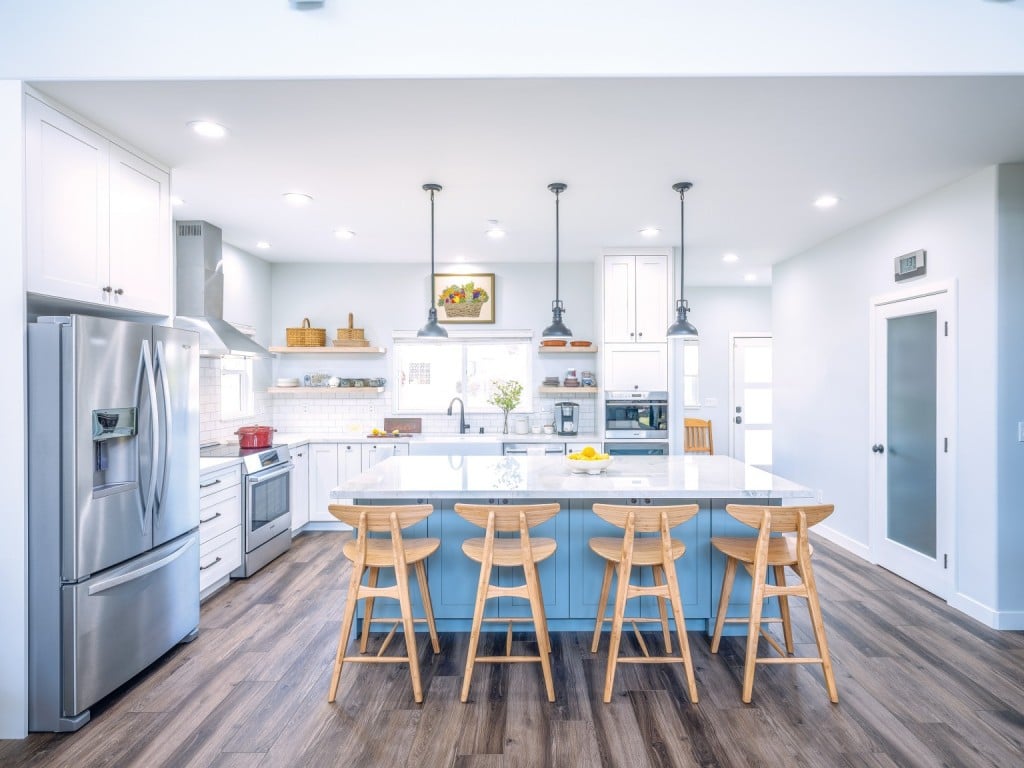 The owners of this 'Āina Haina home were longing for something new. The more than 70-year-old house had served its purpose through the years, but it was time for change as the couple headed into retirement. Moving back home from the Mainland, they knew they needed a team they could trust to work with from afar.
They enlisted the help of S. Tanaka Construction to rebuild their 'Āina Haina home. They wanted a place that they could retire in and have extra space for their grandkids to hang out in, shares Jennifer Liu of S. Tanaka Construction.
Most of the communication between the owners and S. Tanaka Construction happened via email or phone, with a few in-person meetings prior to the start and site visits from family members on the island in between. Despite the long-distance correspondence, the project ran smoothly. The resulting new home is a two-story residence with three bedrooms, 2 ½ baths, a kitchen, great room, loft area and an outdoor lanai.
The master suite, which includes a bedroom and bathroom with a glass walk-in shower, is on the first floor next to the connected great room and kitchen, making it ideal for aging in place. "We wanted everything we needed on the first floor," says the husband. Upstairs is a loft area — where the homeowners have their library and office — and two guest bedrooms for family and friends to stay in.
"The living room has 18-inch ceilings, and although it's not a large home, that feature makes the house feel grander," shares Liu. It also works to let in a lot of natural light.
The home has a contemporary bungalow feel, which helps it to blend in with the neighborhood, shares the homeowner. Energy efficiency was also top of mind. The house features insulated double walls, double-pane windows, solar energy and solar water heating.
But the kitchen is the true heart of the home, as a place for the family to come together. That's why a big kitchen island was essential to the space. "We wanted to have a large island in the kitchen," says the husband, "where you can sit and eat." Bellmont Cabinet Co. cabinetry in Fjord is highlighted at the island, as well as a durable Dekton counter, which the homeowners love the look of, shares Liu.
"The openness of the living room and the kitchen is striking with the blue island, Dekton counters, floating shelves and tile backsplash," she adds.