This dreamy tropical pool is made for family fun
An active Hawaii family of four loves the outdoors even more now.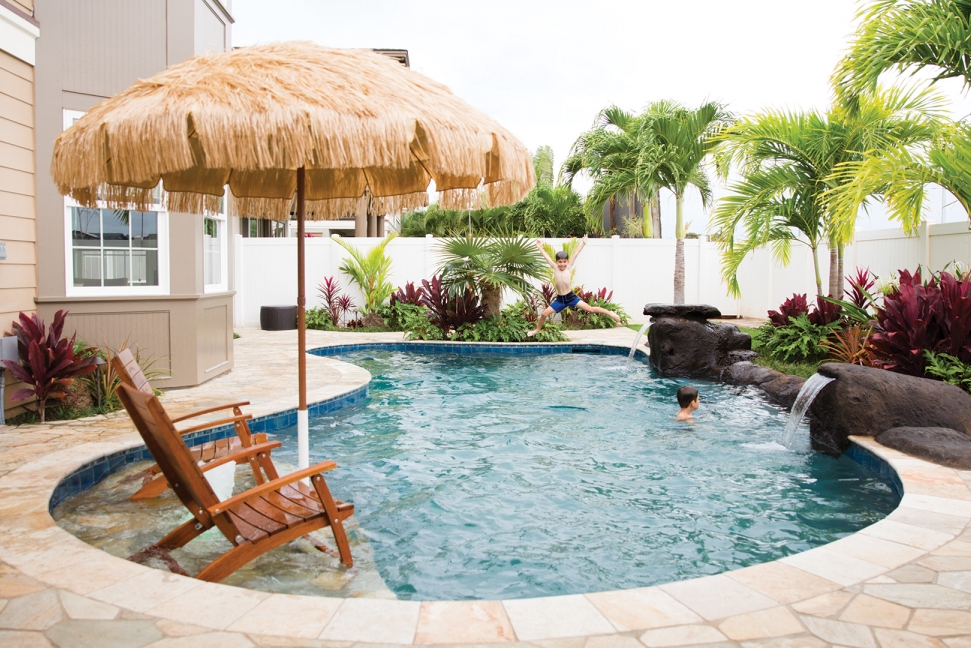 The completion of a 20,000-gallon pool, dreamily surrounded by rock features, thriving palm trees and colorful plants, is the final piece to one family's tropical backyard escape.
The curvy pool with its waterfalls and inviting waters seamlessly blends with the rest of the outside area, connecting nicely to the outdoor grilling and lounging area and shaded by a pergola, which is just steps away. It's the perfect spot to stay active, have fun and relax, which is exactly what homeowners Michael and Lititia Thomas wanted.
"We have a swim club in the area—a community pool—but it was crowded pretty much all the time," says Michael, also noting the many rules and restrictions to abide by. "We decided to best serve us, to make us happy, to make our kids happy and feel more comfortable, we wanted to put a pool in.