This idyllic Manoa home brings the outdoors in
Man-made and organic resources work together throughout this home.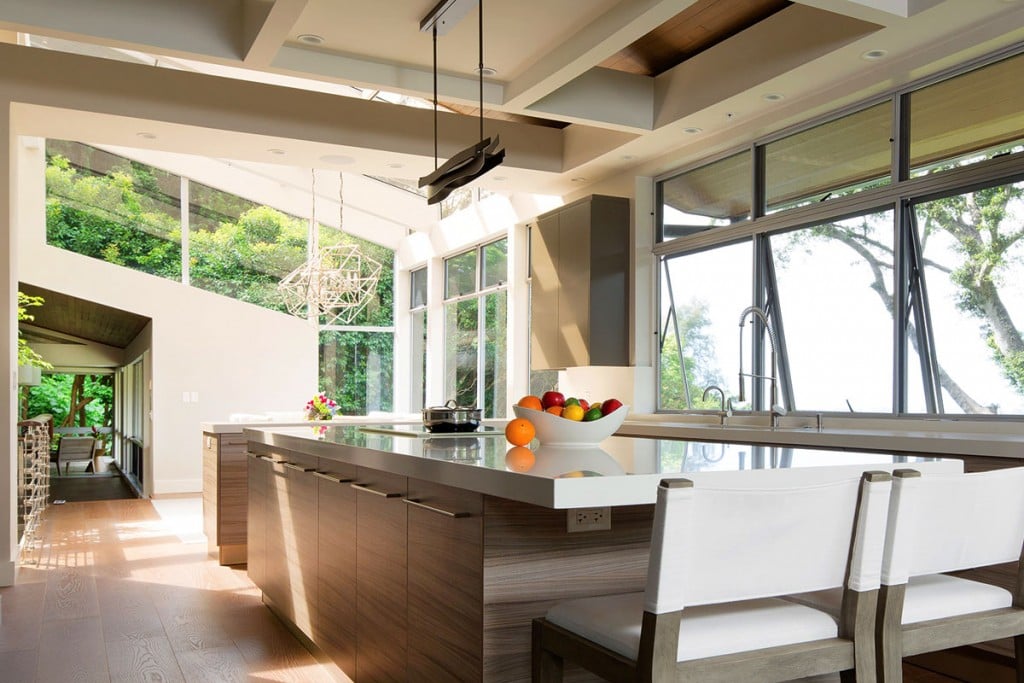 Standing in the warm golden sunlight pouring in through the glass ceiling overhead, the homeowner shakes her head and looks around. "You know, when my husband and I were looking for homes, I hadn't even considered Manoa," she admits, pausing for a moment. Then a smile washes over her as she continues: "But as soon as I walked in here, I just knew. This was it."
Tucked away in the valley, the house is nestled on the side of a lush wooded slope that yields stunning panoramic views, spanning mauka to makai. Built in 1990, the original property was designed by Darrell "Buck" Welch, a local architect known for skillfully weaving together indoor and outdoor spaces.
After acquiring the house in 2000, the homeowners settled into their mountain abode, working jobs, raising a family and enjoying life as it happened.
But for all its quiet valley romance, eventually the home needed a renovation. Time had moved forward, but certain elements, like the egg-crate ceilings and enclosed kitchen plan, had not.