This old Manoa kitchen gets a charming makeover
A dated Manoa, Hawaii kitchen keeps the vintage style of its 1930s roots.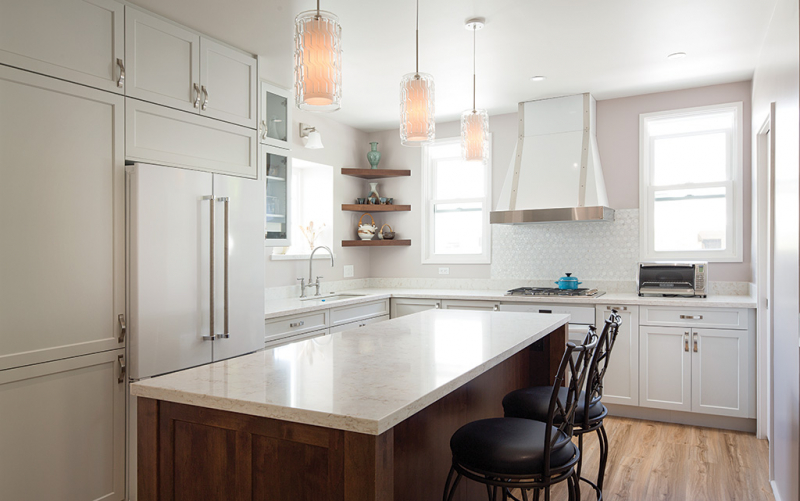 When the owners of this 1930s-era manoa home inherited it, they were already very familiar with its charm and its flaws. They had cared for its previous owner, a family member, for the last several years of his life, and had made many great memories together in the more-than three decades that it was his home.
But in that time, the home was aging. The kitchen's most recent renovation was in the 1970s. Its small entry, dropped ceiling, yellow-painted wood-panel cabinetry and yellow appliances remained, and were still in working condition. The new homeowners have a deep appreciation for the home and its history within their family, but, they knew the kitchen's form and function needed a complete update.