This open-concept Hawaii kitchen is redesigned in luxe taste
The soft colors give the kitchen a cool coastal aesthetic, and white glass adds a touch of luxury.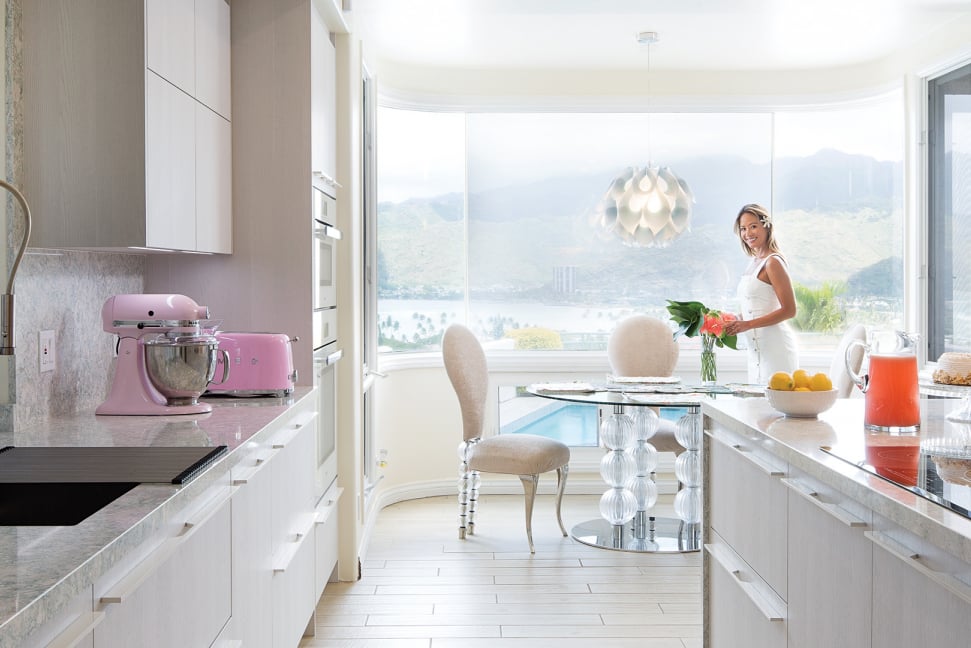 When Kavena Chun bought her Portlock home, there was a lot to love about it. Its open-concept kitchen with a view of the home's pool and Maunalua Bay would be fantastic for entertaining — but not until the original, 20-year-old kitchen got an update.
Its floor plan was well laid out, but its aged appliances and shaker-style cabinets needed to be replaced to achieve a more contemporary look to complement Chun's vibrant personality and taste.
"It was a gorgeous kitchen in the '90s, but it was very dated," she says, noting its pink countertop. "The thing I loved about the kitchen was the layout. I wanted to have more of a sexy, modern feel to it, but keep it homey."