This Redesigned Waikiki Hotel Focuses on 'Local Wellness'
Renew, formerly Hotel Renew, is focused on giving guests an opportunity to make a positive impact on the local community.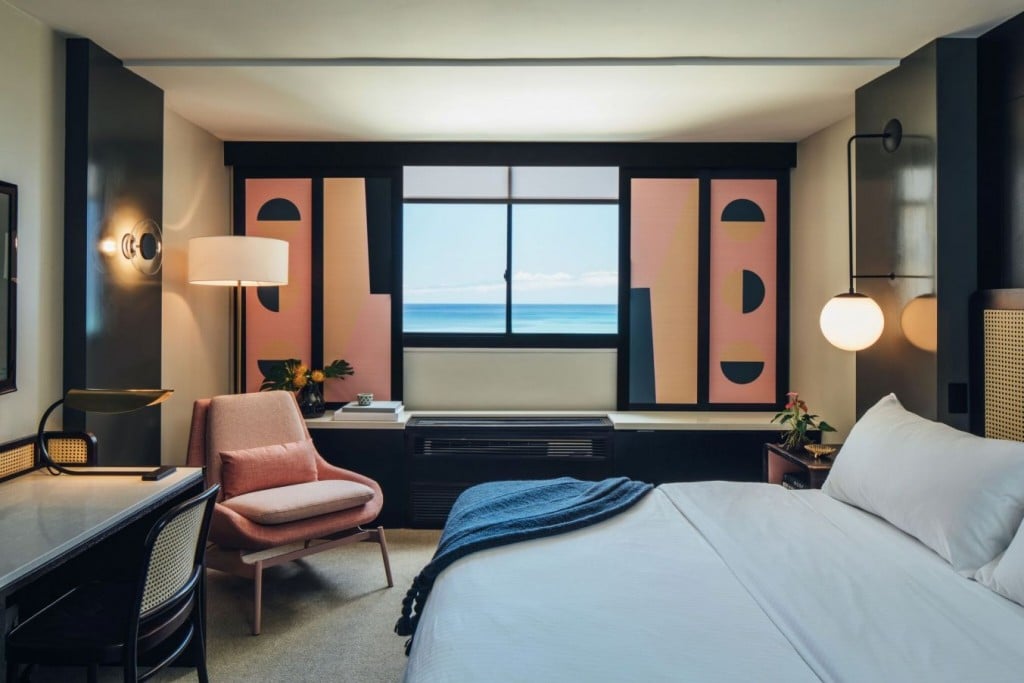 Travelers go on vacation for a lot of reasons. Some just want to escape their everyday stressors, while others want to see new locales and scenery. For the traveler who wants to feel refreshed and, dare I say it, renewed, there's the newly rebranded and redesigned Renew.
This boutique hotel caters to those looking to find a sense of overall wellness. To do this, Renew has placed a heavy emphasis on introducing guests to the local community and allowing them the opportunity to leave it better than they found it by working with Travel2Change, a Hawaii-based nonprofit that offers guided adventures around Oahu and volunteer opportunities, pairing activities like a Waikiki bicycle tour with a beach cleanup.
Before you're able to engage in these healing programs, however, you'll have to make it through the immaculate lobby, which, along with all of the hotel's 72 rooms, was redesigned during a multimillion-dollar renovation project and now looks like a chic New York loft. A gorgeous fishpond sits in the middle of the granite interior with low-hanging chandeliers and modern furniture. The lobby bar, reFresh, is open to the public and serves craft cocktails that are prepared with local spirits and ingredients. It's also placed right next to the check-in counter, meaning you can get your vacation started before even getting to your room.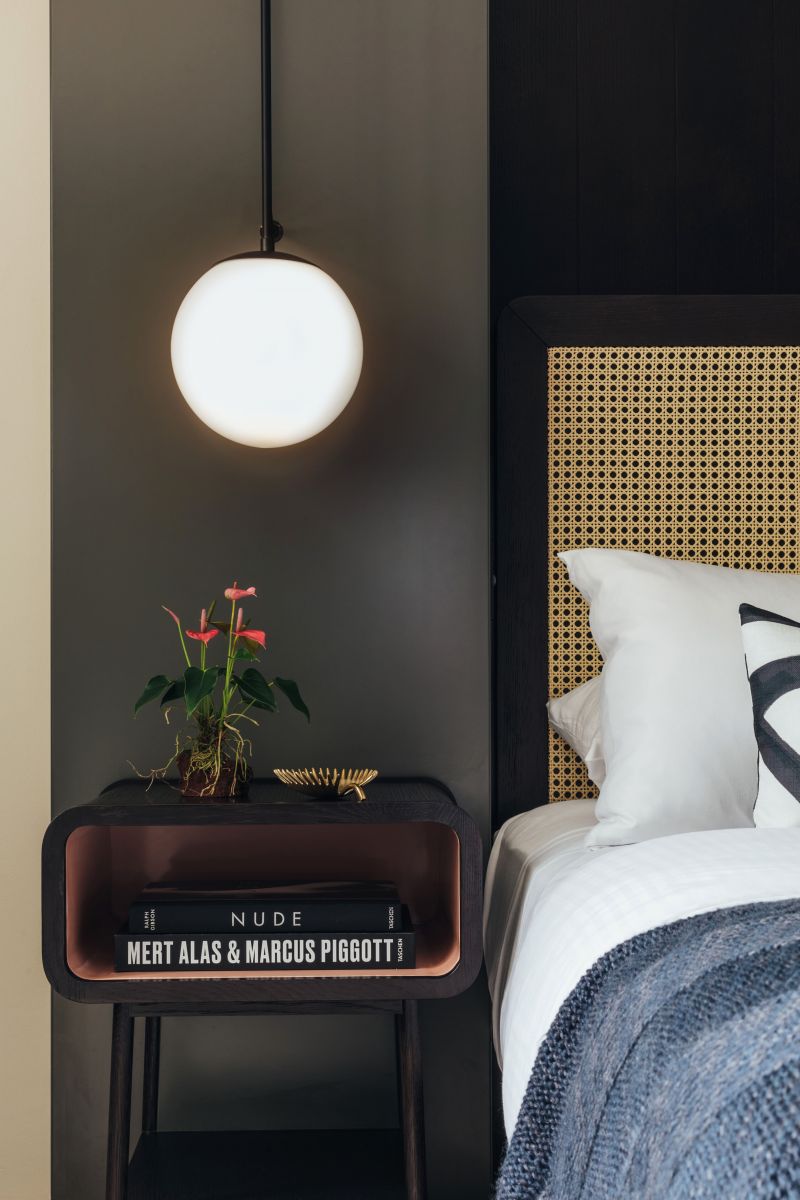 The lodgings have also been completely refreshed by local design firm The Vanguard Theory, which also designed the Surfjack Hotel & Swim Club. The rooms are not large,  but they're smartly designed, utilizing modern, minimalistic furniture featuring earthy tones of terra-cotta, rose quartz, ocean blues and sandy neutrals that let the space breathe and makes it appear larger than it actually is. Classy, not garishly overbearing touches are spread throughout the rooms, like a simple but incredibly Instagrammable chair placed in purposefully in the corner of the room and locally sourced toiletries available in the bathroom.
Renew is also a viable option for travelers who don't want to break the bank staying in Waikiki. Rooms are currently $165 to $250 per night (before taxes and fees). Renew is looking to accommodate small families and couples, with many of its rooms featuring a single, luxurious king-size bed. (There are no suites.) If you book soon, you can use discount code RENEWREFRESH to take 20% off your rate as well as pocket $50 of lobby credit, which you can use at Renew's reVitalize coffee bar, reFuel grab-and-go snack shop, reFresh bar or retail shop.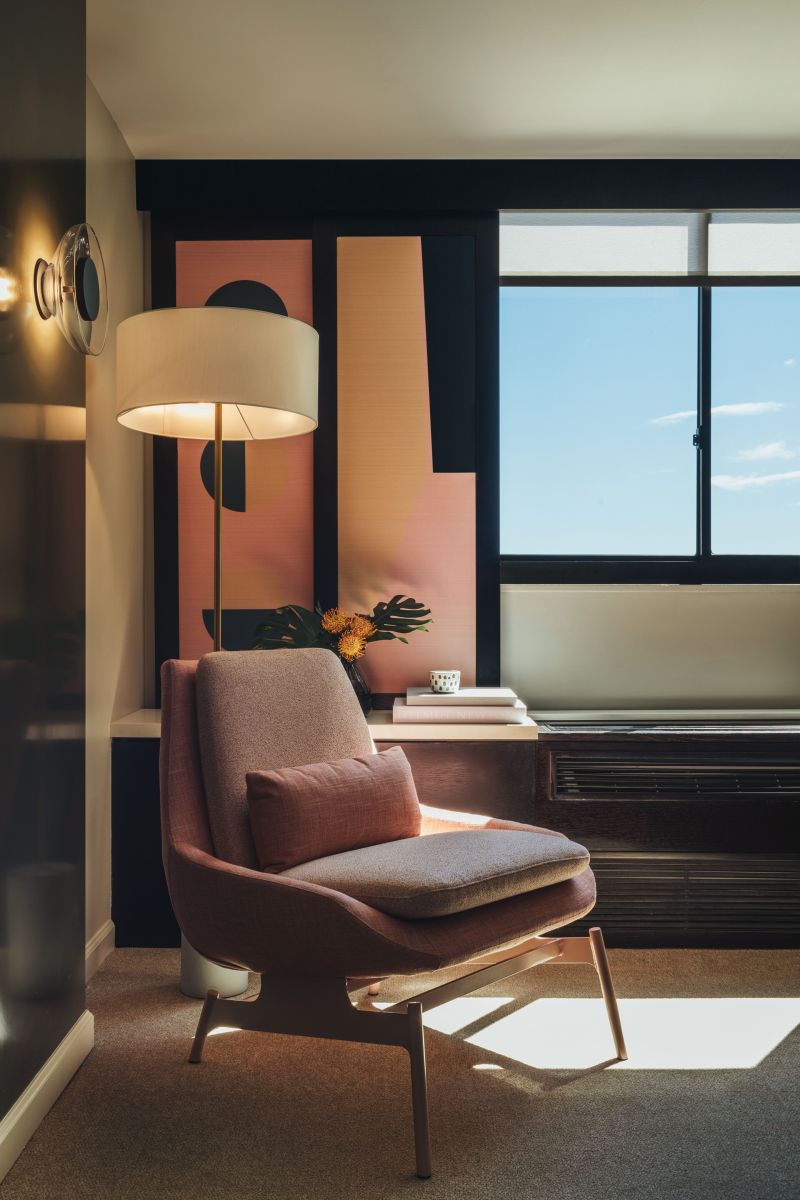 Although the hotel doesn't include a gym, spa or pool, Renew looks to accommodate guests by providing workout kits, which include resistance bands, weights, ab rollers, mini Pilates balls and yoga mats. Renew also gives guests access to the hotel's Wellness Concierge, who can direct guests to the Island's best wellness-minded restaurants, activities, shopping, parks and beaches. Add on complimentary rejuvenating activities, including astrology readings, mini aromatherapy facials and beach yoga, and it's clear to see why the hotel is named Renew.
For more information, call (808) 687-7700 or visit Renew's website.