Traveling Beyond Oʻahu? Read This First
Hawaiʻi Island, Maui and Kauaʻi counties have different requirements for visitors starting Oct. 15.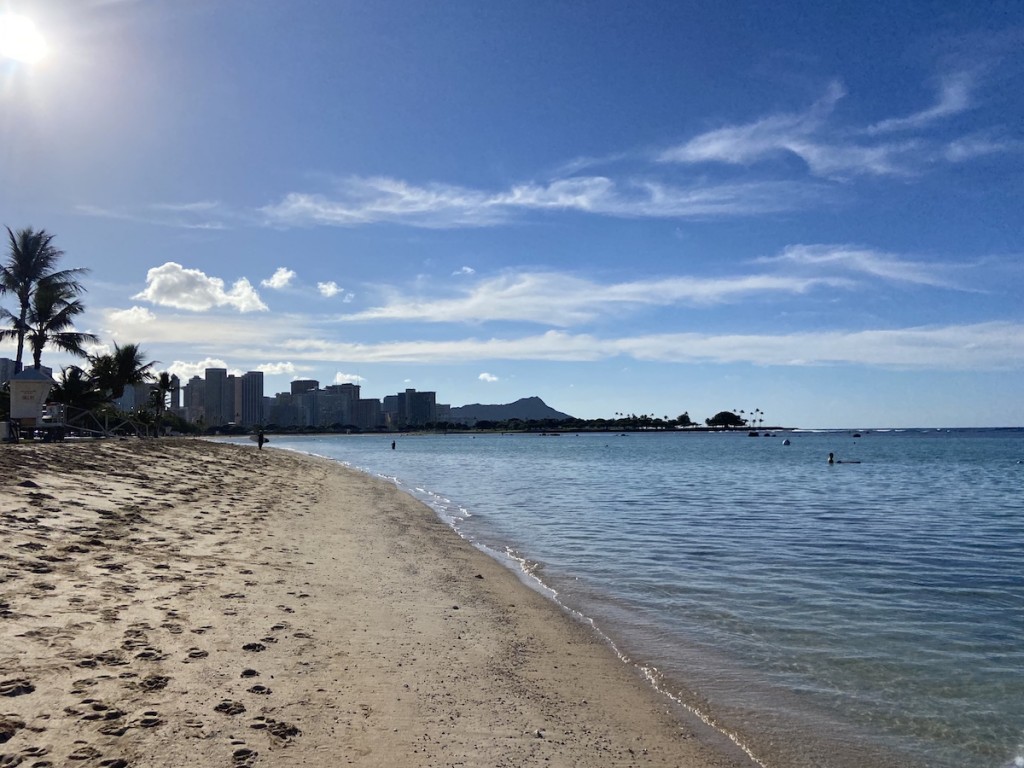 Tomorrow Hawaiʻi will launch its pre-arrival testing program for travelers to the Islands.
And there's still a lot of confusion about how it will work—and how it will be enforced.
Here's how it would work, if you're arriving in Oʻahu at the Daniel K. Inouye International Airport (HNL):
You need to take a COVID-19 test from a state-approved COVID-19 testing facility within 72 hours from the final leg of departure. (A list of partners can be found here.)
If that test comes back negative, you must provide written confirmation of that test result. (If it's positive, don't travel and seek medical help.)
You need to register with the state by filling out the Safe Travels form online 24 hours before the flight. (Only those 18 years and older need to do this.) This is where you upload your negative pre-travel test result, if you have one. After you fill it out, you'll get a QR code, which you can save to your smartphone or print out. You'll need this when you arrive in Hawaiʻi.
When you arrive at HNL, you will go through a secondary screening where your temperature will be taken and you show your Safe Travels QR code.
If everything checks out—verified negative COVID-19 test result, no temperature—you will not have to quarantine for 14 days. Enjoy your stay!
But if you're traveling from Oʻahu to a Neighbor Island, well, that's a little more complicated.
Here's what we know so far:
Hawaiʻi Island: Travelers who have chosen to participate in the state's pre-arrival testing program must also take a county-administered COVID-19 antigen test upon arrival at either the Ellison Onizuka International Airport at Keāhole, Waimea-Kohala Airport or the Hilo International Airport. The cost of this rapid arrival test will be covered by the county via the federal CARES Act. You should get results within 20 minutes. If you test negative for COVID-19, you can bypass the mandatory quarantine. If you test positive, you will have to take a subsequent PCR test immediately and required to self-quarantine until you get the results of the test, which take up to 36 hours.
Maui and Kauaʻi: Both counties are asking—not requiring—travelers to take a second COVID-19 test anywhere from 48 to 72 hours after they arrive. These volunteers will get incentives to take the second test, though what those incentives is unclear.
Then if you are traveling from the Mainland to a Neighbor Island but stop on Oʻahu first—you may change planes but not leave the airport—and you have a negative COVID-19 test and filled out the Safe Travels forms, you will not be subjected to an interisland quarantine.
This pre-arrival testing program is only being offered to domestic travelers; the state is working on a similar program for international travelers.
We hope this helps!