Traveling to Hawaiʻi Island? Here's What You Need to Know
If you are thinking about visiting Hawaiʻi Island, here are a few key points to consider.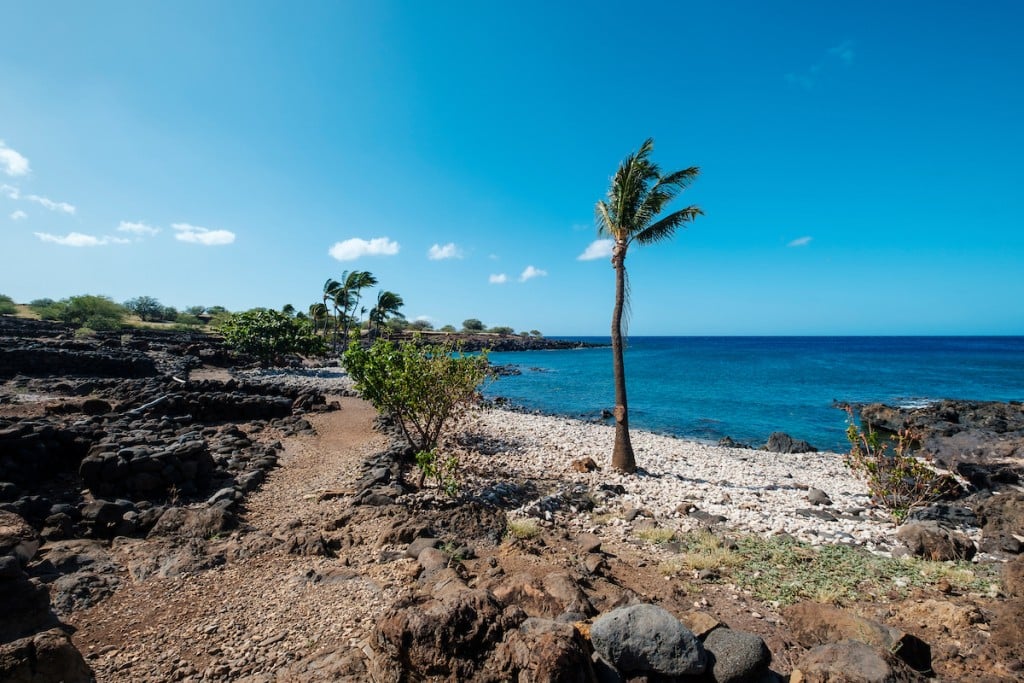 With tourism once again ramping up, Hawaiʻi has seen a large influx of visitors enjoying everything the Islands have to offer. And Hawaiʻi Island, often referred to as the Big Island by locals, is no different. From the sleepy streets of Hilo to the stunning beaches of Kona, the island has seen a resurgence of travelers looking to experience Hawaiʻi Island's homey charm.
However, like Kauaʻi, Maui and Oʻahu, there are certain restrictions and requirements visitors must know before and after landing on Hawaiʻi Island. From COVID-19 laws to rental cars and lava, Hawaiʻi is still in a very peculiar period of time when it comes to travel.
So if you're Big Island-bound, take note of the points listed below and you'll surely be feeling the one-of-a-kind aloha spirit of Hawaiʻi Island in no time.
Know How to Avoid the Quarantine
While the state has loosened up on its COVID-19 restrictions, many are still in place to keep Hawaiʻi Island residents safe. And that means that if you wish to travel to the Big Island without having to self-quarantine for 10-days, you'll have to do the following:
Fill out a Safe Travels online application as well as register yourself on the State of Hawai'i Safe Travels digital system.
Take a pre-travel test from one of Hawaiʻi's Trusted Testing and Travel Partners within 72 hours of your departure time.
Upload your negative pre-travel test result (if participating in the State's pre-test program) 24 hours prior to departure.
A random number of arrivals will be given a second test upon arriving at the Ellison Onizuka Kona International Airport, and temperatures will also be screened upon arrival.
Where Can You Self-Quarantine?
If you've decided to self-quarantine on the island—possibly to take a test at a local clinic, which you are allowed to break quarantine to do—know that you cannot rent a vacation rental. Travelers are required to quarantine at a commercial lodging location, like a hotel or resort. Residents may quarantine in their homes, in isolation from others living at their residence.
Keep Yourself—And Others—Safe with a Contact-Tracing App
Whether it's the AlohaSafe Alert app or other Google-Apple exposure programs, you can help with contact-tracing by having one of these nifty programs on your phone. (The AlohaSafe Alert app was created by our sister company Upspring.)
Mask Up!
Speaking of safety, wearing a mask is still highly encouraged—and mandatory—while in public. If you're outdoors and can maintain a distance of over 6 feet between yourself and others, mask use is not mandatory; however, they must be worn at all times while indoors, unless you are performing specific actions.
You're Not Alone
Quite a large number of visitors have once again booked trips to the Islands, Hawaiʻi Island included. That means that, while many beaches, hikes and trails were empty for months during the COVID-19 pandemic, the crowd has returned. The iconic Aliʻi Drive in Kona is once again thriving with foot traffic, beaches are packed and tour companies are operating at maximum capacity. So, if you're looking forward to anything that may require reservations, be sure to book well in advance.
Rental Cars are a Scarce Commodity
Unlike Oʻahu, where you can get away without renting a car, traversing Hawaiʻi Island without a set of wheels is no easy feat. However, finding a place that has available cars in stock has proven to be a unique—and pricey!—challenge for incoming visitors. Expect smaller stock, as well as higher daily rates, when looking for a ride to accompany you on your Big Island adventures.
Know Before You Go
Unfortunately, due to COVID-19, businesses small and large across the state have closed their doors for good. So, when planning your itinerary, it is imperative that you call and double-check that the eatery, boutique or tour you're interested in is still open for business. Fortunately, key attractions like the Hawaiʻi Volcanoes National Park is open to the public—a great opportunity for those wanting to check out the recently formed lava lake in Halemaʻumaʻu Crater.
Give Aloha, Get Aloha
Hawaiʻi's residents have had their homes all to themselves for the past year, so some may be less than pleased with travelers once again coming to the Islands. So, as you mosey along Aliʻi Drive, drive through the paniolo (Hawaiian cowboy) town of Waimea and bask on the golden sands of Hāpuna Beach, always remember to travel with aloha, to be respectful to the land and the locals. You will receive aloha in return.