The Twin Fin, Waikīkī's Newest Hotel, Opens in November
Formerly the Aston Waikīkī Beach Hotel, The Twin Fin Hotel will open this November following a multi-million-dollar renovation.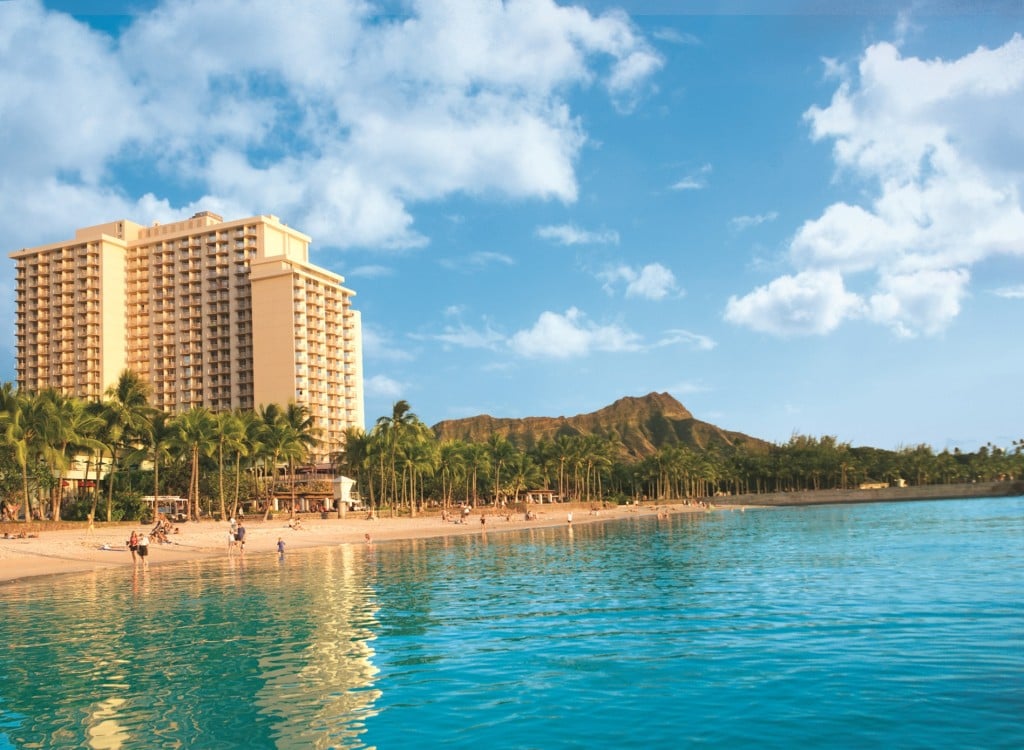 A twin fin surfboard can often be described as mellow, cruisy and playful compared to surfboards rocking the more classic three-fin design. And the twin fin's personality is what The Twin Fin Hotel is basing its new and exciting accommodations around.
The new kid on the block, The Twin Fin will be opening its doors in November after spending millions of dollars on renovations. Formerly the Aston Waikīkī Beach Hotel, The Twin Fin looks to celebrate Hawaiʻi's surf culture and take full advantage of its premier location right on the sands of Waikīkī Beach. Its rooms will feature an aesthetic that can only be described as "surf-chic," with mid-century furnishing sporting tropical patterns, pops of color and blue hues that mirror the excellent color tones found just outside on the beach.
The twin fin surfboard design was popularized in the 70s and 80s, and as a nod to the era, The Twin Fin is also looking to recreate that timeless cool of those eras by having pops of color and pizazz around the entire resort. From playfully pleasing staff uniforms designed by the locally-based Throwback League to six new colorful cabanas, The Twin Fin is looking to add to Waikīkī's already upbeat and electric ambiance.
Even the poolside festivities are looking fresh, with activities and programming ranging from talk story sessions with local legends to stargazing, vinyl nights and live musicians and DJs. If you're looking to try some activities of your own at the beach, a variety of beach-day gear, such as surfboards, umbrellas, paddleboards and beach chairs are also available to rent from the hotel.
If you're an avid surfer, then staying at The Twin Fin is a great option for those in search of south swell. Not only is there a large-scale video wall streaming real-time surf conditions in the hotel's lobby—as well as in a few other locations around the hotel—but guests who stay at The Twin Fin will also receive a special discount code for Surfline Premium. That means no more ads interrupting your mid-work surf checks.
With rooms starting at $239 a night, The Twin Fin is a great option for those looking to save a little on accommodations while being mere steps away from Waikīkī Beach. And with POW! WOW! artists creating custom murals and photo-ops throughout the hotel, as well as a six-surfboard art installation at the hotel's entrance, it's definitely a fun and friendly option—just like riding a twin fin on a small day of surf.