Visitors are Back in Hawaiʻi: What Does Waikīkī and Haleʻiwa Look Like Now?
Beaches are still fairly empty, businesses have reopened and parking isn't a nightmare—yet.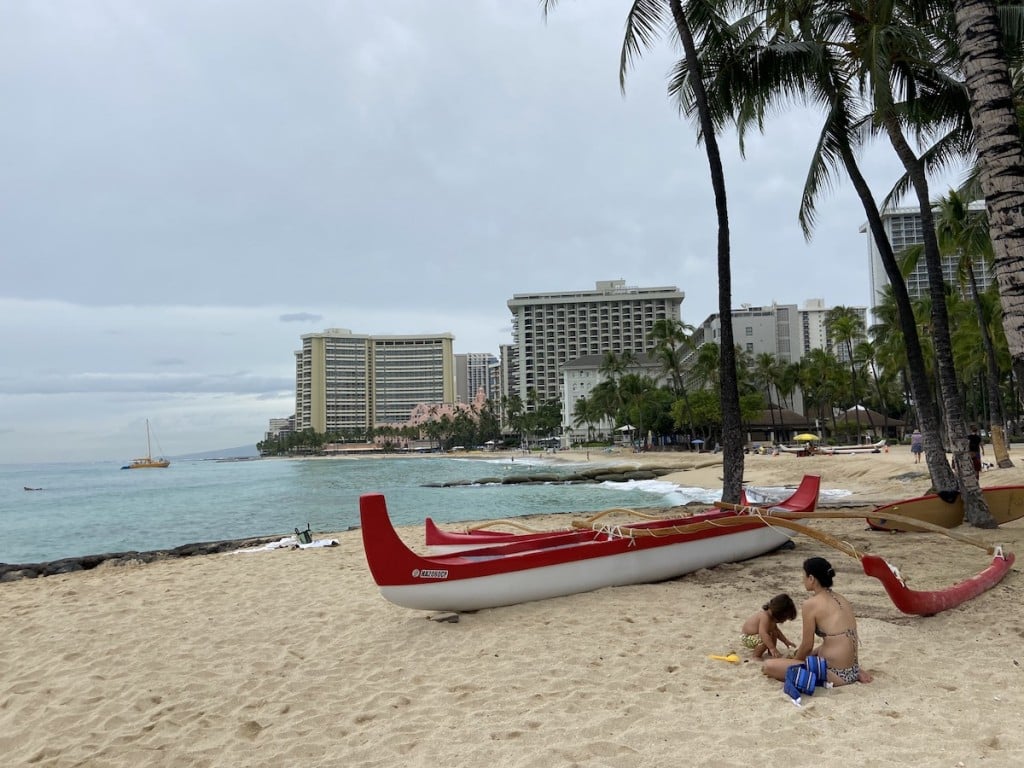 This summer, a couple of months after the state issued the first shutdown to control the spread of COVID-19 in the Islands, our team visited Oʻahu's most popular neighborhoods to see how the lack of visitors had affected these areas.
There were no surprises: Lots of businesses were shuttered—mostly temporarily, some permanent—the beaches were empty and pristine and the streets were quiet.
But on Oct. 15, the state launched a pre-arrivals testing program, which allows visitors to bypass the state's mandatory 14-quarantine with a proper negative COVID-19 test. In that first weekend, more than 31,000 people landed in the Islands, most of them visitors.
So we wondered what these Oʻahu neighborhoods—popular visitor destinations—looked like now that the state has reopened to tourism.
Here's what we found:
Waikīkī
Haleʻiwa
The sandy streets of Haleʻiwa are once again feeling the footsteps of both visitors and locals.
While the beachside visitor hub was nowhere close to the pre-pandemic level of hustle and bustle during our recent visit, the town has definitely seen a small resurgence of travelers. Parking lots are filled to half-capacity, a smattering of towels and bags dot beaches, and more and more businesses have once again opened their doors. Here are a few snapshots of what Haleʻiwa looks like now.
READ MORE: