Watch: Master Storyteller Lopaka Kapanui Shares a Spooky Tale About a Honolulu Condo
And just in time for Halloween.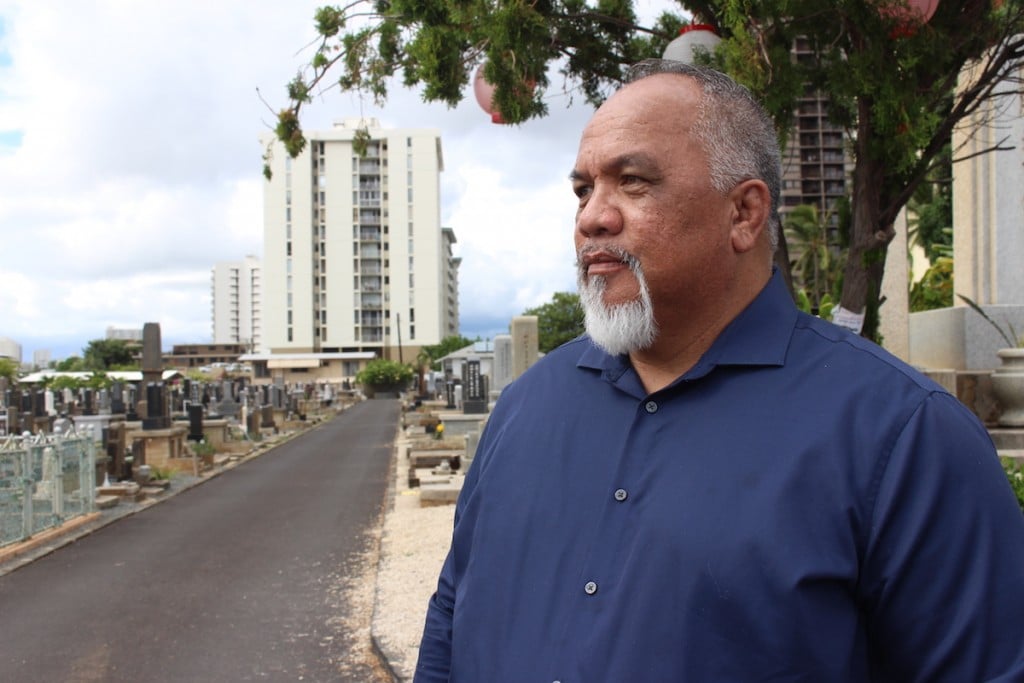 What's Halloween without a little spook?
This year we met up with Native Hawaiian storyteller and historian Lopaka Kapanui, who leads popular ghost tours in Honolulu through his company, Mysteries of Hawaii. If anyone knows ghost stories and supernatural encounters about Hawaii, it's him.
The Islands are full of these tales, from obake (preternatural beings from Japanaese folklore) to the legendary Nightmarchers, ghosts of ancient Hawaiian warriors.
SEE ALSO: 5 of Hawaii's Creepy Urban Legends and Ghost Stories
In this video, Kapanui shares one of his favorite spooky tales of a Honolulu condo. (It gives me chicken skin just thinking about it.) Happy Halloween!
Subscribe to our YouTube Channel at hawaiimagazine.com/videos.