What A Great Idea!
A round-up of several great ideas, changing the landscape of Hawai'i nonprofits.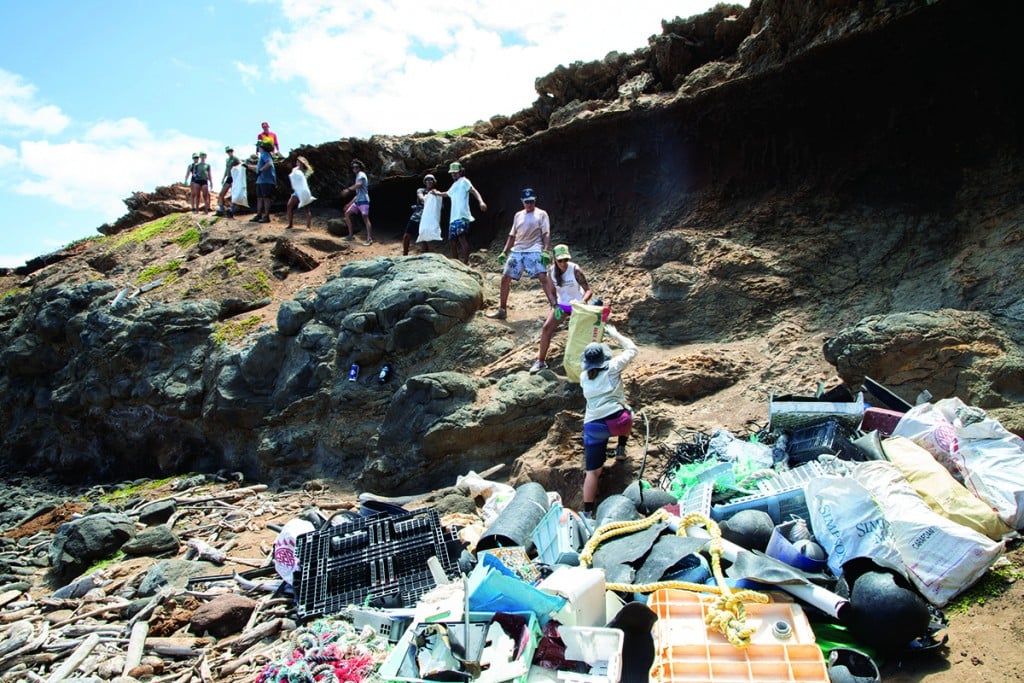 This year, we turned to the GIFT Foundation, to feature a few of its favorite Hawai'i nonprofits doing unique and inspirational work throughout our communities. "What's cool for us is that many of these organizations are not well known when they come to us for funding, and then a few years later we see them in the news, gaining traction," says Matt Sasaki, a GIFT board member and head of the beneficiary committee.
Like every nonprofit in the time of COVID, the GIFT Foundation had to pivot. With no epic party this year, board members worried they might not hit their fundraising goal of $200,000, much of it promised to The Pantry and the Domestic Violence Action Center (DVAC)  for much-needed technology. But that worry quickly vanished: Board members went to their longtime donors for help, and people stepped up. The board itself created a matching donation, and developer Brookfield Properties matched the match. At press time, donations were still rolling in, but the GIFT Foundation had reached its once elusive goal.
Now, DVAC has an app designed so that clients in abusive situations can discreetly text for help and support, critical during COVID when the abuser is likely in the same room. The Pantry is also launching an app that allows it to collect more data about clientele and to more readily partner with other organizations around the state in support of those facing food insecurity.
Pōpolo Project
"One of the things that most struck us about The Pōpolo Project is that they just put it out there," GIFT's Sasaki says, choosing the sometimes pejorative term that's been used to identify Black people in Hawai'i. Dr. Akiemi Glenn, the project's executive director and a linguist, explains that the word choice was intentional. "Pōpolo is a great starting point," she says. In Polynesian culture, it is also the name of a medicinal plant, "so important to the community that the Polynesian island voyagers brought the plant to Hawai'i in their canoes."
For Glenn, everything revolves around context — the history of the word and its deep meaning and connectivity over the generations and the deep history and experiences of Black Americans. "The Hawaiian language gives us a chance to put Hawai'i culture at the forefront of Black-ness here," she says.
Their mission is to redefine what it means to be Black in Hawai'i, and in turn, what it means to be Black in the world. While only 2% of Hawai'i's population is Black, she points to several disparities that make clear the challenges the Black community faces. "Maternal health of Black women and their babies, for example, experience the highest mortality rate by far," she says. And while the common perception is that it's linked to low economic status, Glenn points out that the state's Black community is largely professional people who've relocated to Hawai'i and can afford its high cost of living.
The Pōpolo Project produces education materials and multimedia content and hosts community gatherings that look to create new narratives about the experiences of being Black in Hawai'i. Glenn is broadly recognized for her voice on these issues, most recently being quoted in the New York Times article, "Want to Be Less Racist? Move to Hawai'i," and moderating a program sponsored by the Pōpolo Project with widely acclaimed writer Ta-Nehisi Coates at the Honolulu Museum of Art.
Sustainable Coastlines Hawai'i
Inspired by a similar program in New Zealand, Sustainable Coastlines Hawai'i was founded in 2010 with a mission to put beach cleanup in the community's hands, and have some fun and learn some stuff in the process. It's working. The group has removed over a half-million pounds of debris, mostly plastics; amassed over 30,000 volunteers; and held educational programs for over 42,000 keiki.
Now it's reaching further. Realizing that shipping that debris to the Mainland for upcycling created unwanted environmental impacts, it's partnered with Bishop Museum to stand up an upcycling plastic processing center that takes not just water bottles but all plastics, as well as a classroom for educational programs for keiki and families. Two shipping containers are being retrofitted to accommodate both programs, on-site at the museum, and the center is expected to open in March 2021.
The group also looks to leverage open-source technology that allows it to upcycle all types of plastics, which can then be pushed through a 3D printer to create items as large as furniture. Its goal is to eliminate plastics entirely—in essence putting these upcycling facilities out of business—so it's counting on the next generation, the keiki, to understand the damage and eventually put an end to single-use plastic entirely.
Aloha Animal Sanctuary
Aloha Animal Sanctuary is Hawai'i's first and only rescue center and sanctuary for farm animals. Located on several acres in Kahalu'u in Windward O'ahu, the sanctuary is home to almost two dozen residents, including goats, chickens, ducks, and several 600-plus pound pigs. Before being rescued, some of the animals had been malnourished, abandoned and left to die.
Running the sanctuary takes a lot of work, and a lot of volunteers. They work in shifts seven days a week, feeding and caring for the animals and tending to the maintenance and upkeep of the property. The sanctuary partners with numerous groups to get the job done, including at-risk youth organizations, adults with disabilities and others—and staff members welcome families and organizations to visit and meet the residents.
The sanctuary received a grant from the GIFT Foundation so it could construct "a place for humans," as its director, Anchi Howitz, calls it, a gathering area to get out of the rain, host meetings, and do various administrative work. The sanctuary already had a goat palace, pig barn, and space for ducks and chickens, but folks there realized they needed a place for people too. Thanks to GIFT, now they have one.
Surfrider Spirit Sessions
Bringing at-risk young people out to experience the wonders of the ocean and the world around us is at the heart of Surfrider Spirit Sessions. Before COVID changed everything, the group held "core sessions" in the spring, summer and fall. These half-day sessions, held over eight consecutive Saturdays, are expected to resume post-COVID and include surfing instruction, group activities and journaling. Malama 'āina beach cleanups are part of each session, and the organization pairs each youth with a mentor.
The program is free to all qualified youth, ages 10-18, referred by the courts, probation officers, caseworkers, counselors, or other youth service providers.