What a great idea
Have a great idea and a shared passion, and amazing things can happen. Check these groups out. Be inspired. Get involved.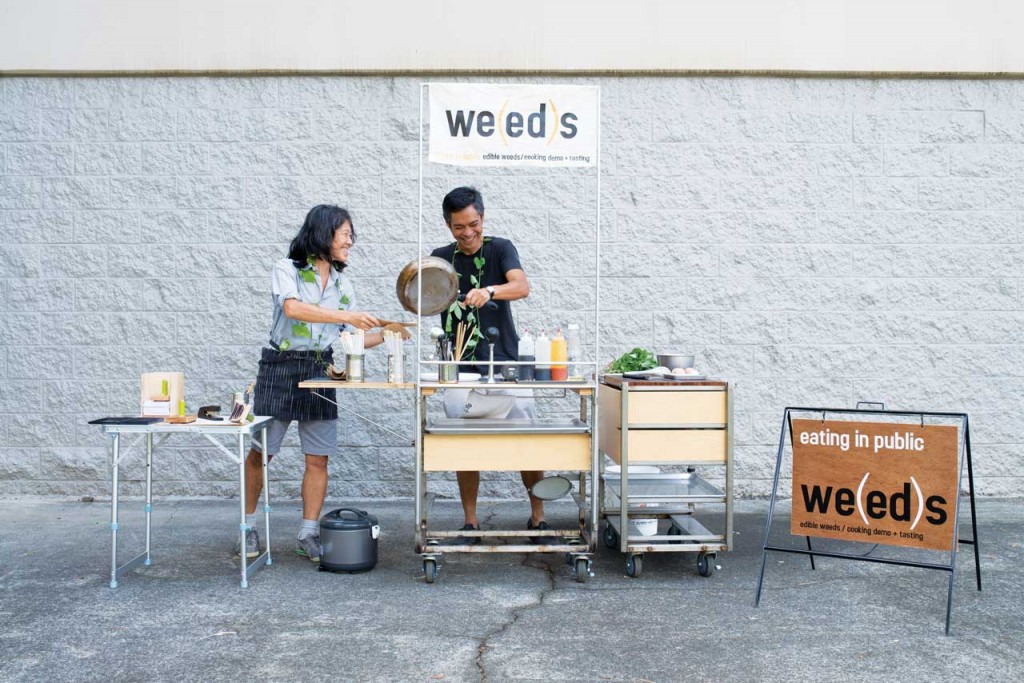 Have a great idea and a shared passion, and amazing things can happen. These efforts reflect that spirit of community, standing together, making a difference.
Some of the groups below are new, and some have been quietly doing good works for years. Check them out. Be inspired. Get involved. –P.B.
YO – Youth Outreach provides respite to runaways and homeless teens, offering hot meals, showers, lockers, laundry facilities, medical care and help with basic needs. A joint project with the Waikiki Health Center and Hale Kipa, this drop-in program is a godsend to those who age out of foster care along with young people who have nowhere to turn.
I'm a Bright Kid Foundation honors the late theater and performing arts treasure Ron Bright, or "Mr. B" as he was known to hundreds of students and parents at Castle High School and across the state. The foundation offers scholarships for those pursuing arts, education and theater training, and supports performing arts and live theater in Hawaii through programming, workshops and events. Now that's a bright idea!
Aloha Dream Center makes sure kids have what they need to start school, that high school seniors can participate in their prom, and that families have basic supplies such as toiletries. Its mission: restore hope and improve lives throughout the Islands by strengthening the spiritual, physical and financial well-being of struggling families. The strategy: first give folks what they need and offer a helping hand.
The Hana Community Endowment Fund brings together 10 nonprofits from the Hana area—groups that care for cultural traditions, education and welfare, keiki programs, the area's kupuna, the aina, and local families—all pooling endowment resources so that visitors and friends of Hana can give once and see the impact across all the sectors. Smart, right?
The Awesome Foundation Oahu follows the national Awesome Foundation model. A group of 10 folks gets together every month, with each person contributing $100 to the pot. They solicit and field requests from organizations across the Island and choose the month's $1,000 grant recipient. They make friends. They have fun. And they make a difference every month in the work of organizations doing everything from rescuing animals to fielding basketball teams to helping immigrants. Simple, seamless and very awesome, indeed.
Assistance League Hawaii has been quietly helping families and children across the state since 1971, raising money through its Young Street thrift shop to provide school clothes to students in Title I schools, teach fourth-graders about endangered species and conservation, make "tutu tutors" available to schoolkids in need, and stock trauma and abuse centers with teddy bears for the keiki. Beth-Ann Kozlovich, formerly of Hawai'i Public Radio, says, "I make regular runs to their shop. Stores often give them new merchandise and the ladies who run it are delightful to talk with during the treasure hunt." New clothes, a treasure hunt and doing good. Now that's a winning combination.
Purple Maia Foundation brings computer science and coding training to students in nine locations around the state, many with large Native Hawaiian and Pacific Islander populations. The foundation focuses on creating "indigenous technologists," drawing the connection between 21st century skills and those of indigenous ancestors who relied on innovation to serve their people and their land. Students learn high-demand skills while connecting those skills with ancestral values of hands-on work, responsibility, balance with nature and caring for the community.
Eating In Public started in 2003 when founders Gaye Chan and Nandita Sharma had more papaya seedlings than they could use. They planted the excess seedlings along a weedy patch of Keolu Drive in Kailua. "It happened accidentally," Chan says, but the pair soon found themselves following in the footsteps of the 17th century Diggers, commoners who survived off the land in what we know as England. Today, Chan and Sharma run the program with personal funds and volunteers, teaching workshops on foraging and edible weeds, hosting "digger dinners" and maintaining a "free fridge" at UH—where both are professors—so that people can drop off and pick up food as they wish. While someone recently took them literally, taking the "free fridge" itself, the program's long list of supporters soon had it back in place, stocked and back in business.
Kahumana Organic Farm and Café tends the land, grows the food, prepares the meals, houses those who need it and teaches keiki how to care for the community. Across five distinct campuses on the Leeward Coast, Kahumana operates a transitional housing program, organic farm, workshop and retreat facility, a thriving café and a commercial kitchen. They do it all, based on the idea that empowerment, compassion and empathy heals us, and that we're all connected in one way or another. A simple concept, and one that's been working and growing since 1974.