What HAWAIʻI Magazine Staffers Want for Christmas 2022
Looking for last-minute gift ideas? Check out what our staff would like to see under the tree this Christmas.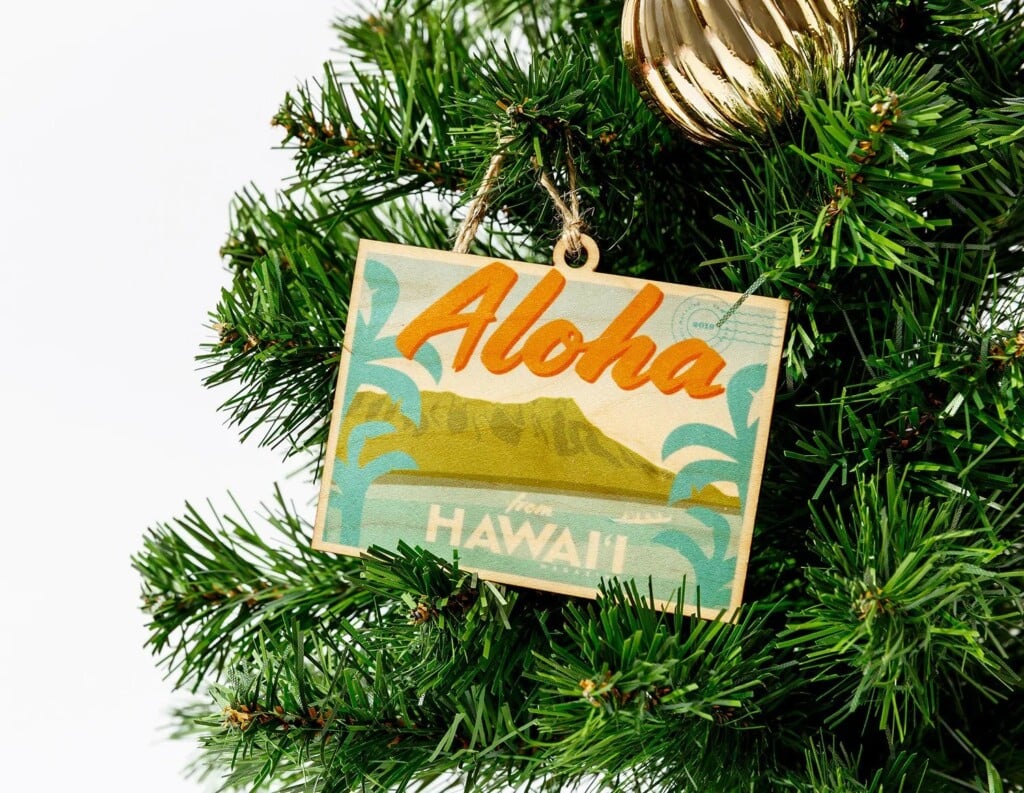 With Christmas just around the corner, the time to buy any last-minute presents or gifts has come. But if you're lacking on gift ideas, don't fret. In this article, our team at HAWAIʻI Magazine shares what they'd like to see wrapped up under the Christmas tree this holiday season and hopefully, you can find present-related inspiration from the list below.
1. Adjustable Dog Harness by Ports + Paws
A gift for my dog is a gift for me. I love going to artsy cafes in Kakaʻako with my dog, so this harness ($28) would elevate my dog's fashion game and help him fit in with the stylish vibe of the cafes I go to.
—Emily Smith, Digital Media Specialist
2. "Cook Real Hawaiʻi: A Cookbook" by Sheldon Simeon and Garrett Snyder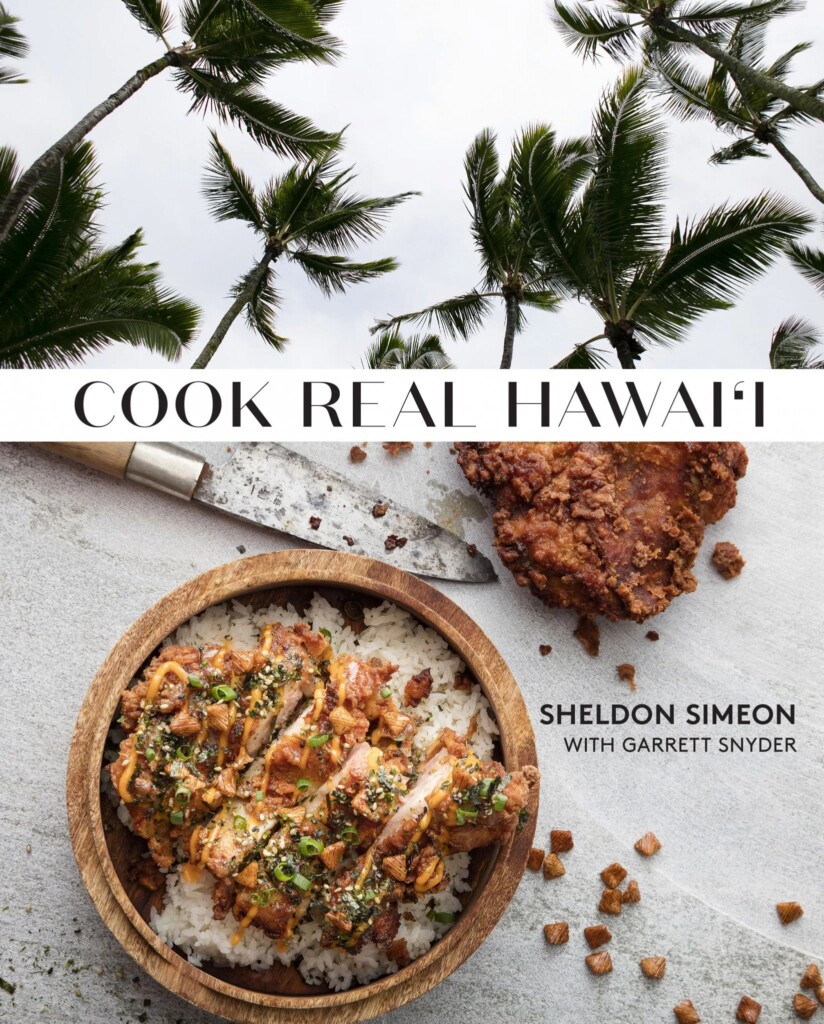 Funny, what I want for Christmas is actually something I've been giving away—and never kept one for myself! In March 2021 Maui chef Sheldon Simeon penned his first cookbook, "Cook Real Hawaiʻi" ($35, Clarkson Potter/Penguin Random House) and I absolutely love it. I gifted it to a friend of mine who loves to cook and she has been faithfully using his recipe for pork adobo and Portuguese bean soup since.
READ MORE: This New Cookbook by Maui Chef Sheldon Simeon is All About Real Local Food
It's filled with 100 recipes for local-style dishes I grew up eating—Korean kalbi, sweet-sour spareribs, chicken hekka, kim chee dip—and a few new ones, like his popular "Bottom of the Plate Lunch" Salad that he serves at Lineage on Maui. Plus, the photos are gorgeous. This is a great gift for anyone who loves to cook—and who loves Hawaiʻi, too.
—Catherine Toth Fox, Editor at Large
3. ʻĀina Handmade Enamel Mug from Laulima
The lovely ʻāina handmade enamel mug ($36) from the online store Laulima is at the top of my Christmas wish list this year. The mug gives total campfire vibes and it's adorned with illustrations of ʻōhiʻa lehua, nēnē, ʻiʻiwi, pueo and other Hawaiian flora and fauna. There's also a wild pig to show the harmful impacts introduced species have had on Hawaʻi's native ecosystems. Fortunately, shopping at Laulima helps protect native wildlife and their fragile habitats. A portion of every purchase from the shops goes to supporting local conservation efforts in the Islands.
—Grace Maeda, Associate Editor
4. Na La Maikaʻi Planner (Lei Cover) by Mahina Made
The past couple of years have been crazy and I need to get back on track and get organized for 2023. I saw this Mahina Made planner ($40) and I knew that is what I needed. Hopefully, this keeps me on schedule with what I need to do to make 2023 the best year yet! Keep you posted!
—Dawn Hirayama, Associate Publisher
5. Aloha Tote Bag from Kelsie Dayna
I dig these cute and fun tote bags ($20) from Honolulu-based illustrator, Kelsie Dayna. Seems like the perfect tote bag for the grocery store or the mall.
—Gary Saito, Art Director
6. Ornaments from HAWAIʻI Magazine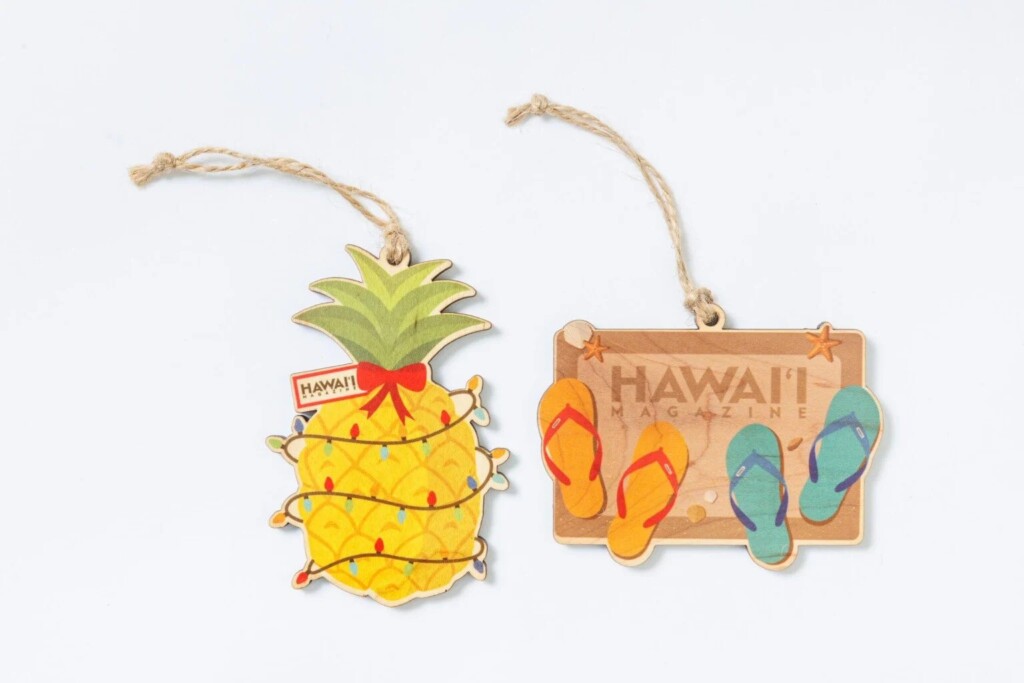 Okay, this might sound a little biased, but I really do love the ornaments we have on offer this year. From the lit-up pineapple to the slippah-adorned doormat, I think these ornaments are really adorable and look great on a Christmas tree.
—Editor, Kevin Allen