What Mauna Loa's recent internal earthquake swarms mean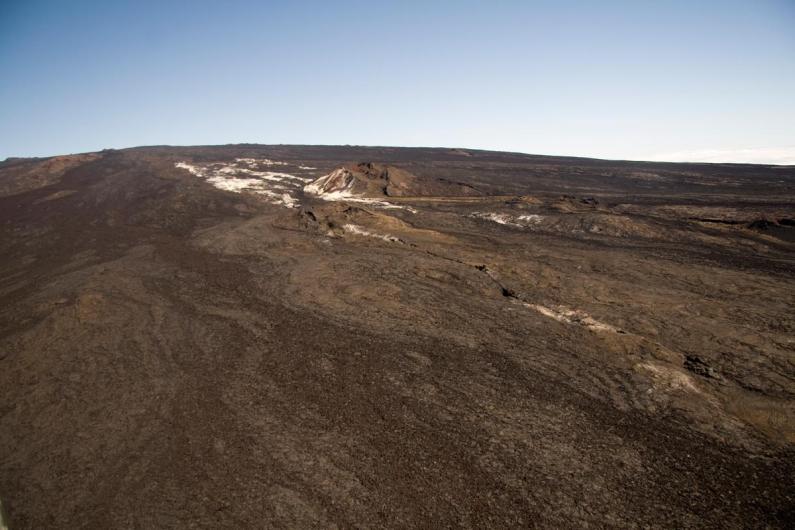 When most people think about active Hawaii Island volcanoes, Kilauea comes to mind. But did you know that there are actually four volcanoes * around the island that are considered active, and among them is Mauna Loa, the world's most massive volcano?
Last September, the USGS Hawaiian Volcano Observatory (HVO) raised Mauna Loa's alert level from "normal" to "advisory" after scientists consistently detected a higher-than-usual frequency of earthquakes beneath the volcano's surface. There are four alert levels—normal, advisory, watch and warning—and the alert level has remained at "advisory" since the announced change.
So, what does this mean for Hawaii Island visitors? In short, not much right now. HVO has cautioned that "this increase in alert level does not mean that an eruption is imminent or that progression to an eruption is certain." It seems the change only serves as a reminder that Mauna Loa is no sleeping giant.
According to HVO, it's relatively normal for an inactive Mauna Loa to experience an average of 10 internal earthquakes per week. When the alert level was raised, Mauna Loa was experiencing closer to 40. It has been more than 30 years since Mauna Loa last erupted between March 24 and April 15, 1984, and earthquakes preceding that eruption topped 100 per week.
The earthquakes are small—most under three on the Richter scale, and can't be felt on the surface. That's something I can personally corroborate—I live on Mauna Loa's slopes and haven't felt a single one. It should also be noted that in 2005, similar earthquake swarms were reported, but the volcano never escalated to an eruption. The HVO report shortly after the alert-level change said, "It is possible that, as in 2005, the present heightened activity will continue for many months, or even years, without progressing to an eruption."
Should things change, however, there are some historical trends to note. According to HVO, Mauna Loa has erupted more lava more quickly than traditionally slow-creeping Kilauea eruptions. During the 1984 eruption, for example, Mauna Loa emitted as much lava in 20 minutes as Kilauea erupted on an average day in 2015. And some areas—particularly those on or below the mountain's steep slopes near rift zones—including the districts of Kau and South Kona along the Southwest Rift Zone—are at a higher risk should an eruption occur on that part of the volcano.
If an eruption is imminent or in progress, HVO will alert Hawaii County Civil Defense and other emergency managers. And, of course, it doesn't hurt to have a plan and an emergency kit, just in case.
Mauna Loa's frequency of eruption—according to the USGS about once every six years—places it among the world's most active volcanoes. According to HVO, Mauna Loa has erupted 33 times since record keeping began in 1843. The most recent eruption in 1984 from the volcano's Northwest Rift Zone sent a flow within 4.5 miles of Hilo.
*The other active volcanoes are Loihi Seamount off the island's southeast coast and Hualalai.
---
For more FAQ about Mauna Loa's activity and preparedness tips, visit HVO's website here. Additionally, the group's fact-sheet "Mauna Loa—History, Hazards, and Risk of Living With the World's Largest Volcano," is an informative read, though it was last updated in 2012. For more up-to-date information, you can read HVO's weekly updates here.
(Updated: 2/12/16)