What the Latest Stay-At-Home Order on Oʻahu Means For You
Yes, beaches and hiking trails are still closed.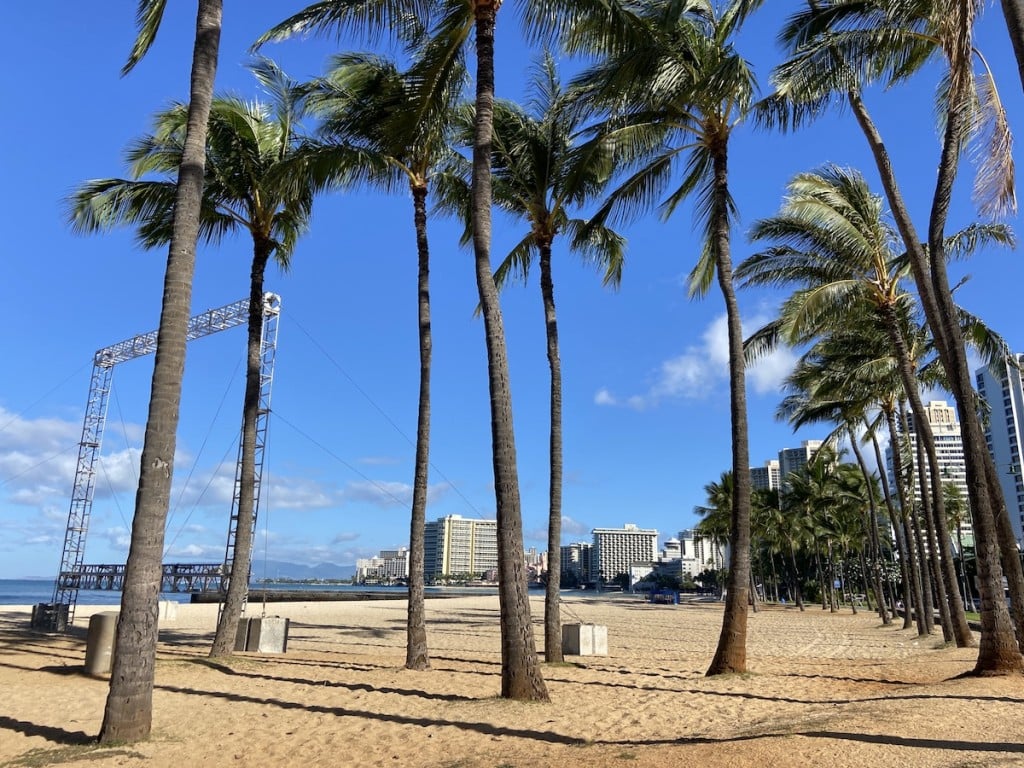 Starting at 12:01 a.m. Thursday for two weeks, Oʻahu will be under another stay-at-home, work-at-home order to slow the surge in COVID-19 cases.
There were 215 new coronavirus cases today, 201 of which were on Oʻahu.
The new order is similar to the statewide shutdown back in March. Only essential workers and businesses—grocery stores, banks, schools—will be allowed to operate. The order, announced today by Gov. David Ige and Honolulu Mayor Kirk Caldwell, could be extended should triple-digit daily cases continue.
Here's what this means from Thursday through Sept. 10:
Non-essential workers must work from home. Non-essential business cannot allow workers to report to offices.
Restaurant can only offer takeout. No dine-in service allowed. Bars are still closed.
Beaches, parks, botanical gardens, campgrounds and hiking trails are still closed. People can still cross parks and beaches to access the ocean for recreational activities such as surfing, solo fishing and swimming. (Exercise is considered an essential activity.)
Gyms, salons and golf courses, which were opened during the last Act with Care order, are now closed.
City and hotel pools are closed; pools in condonimums can remain open.
Schools and childcare can operate. Private school is closed to in-person instruction. (Public schools are already doing this.)
Religious services are allowed to continue, with restrictions.
No social gatherings and groups must limited to no more than five people.
Out-of-state visitors are still required to quarantine for 14 days upon arrival. Anyone traveling from Oʻahu to Maui, Hawaiʻi and Kauaʻi counties are subjected to a 14-day quarantine upon arrival, too.
Violaters could face fines up to $5,000.
"Everybody has to do their part," said Caldwell at a press conference today, refering to wearing face masks, washing hands regularly and staying six feet apart from others. "We can do this."
READ MORE