What To Expect When You Arrive at the Airport in Honolulu
Everything you need to know—and have—when you land in Hawaiʻi.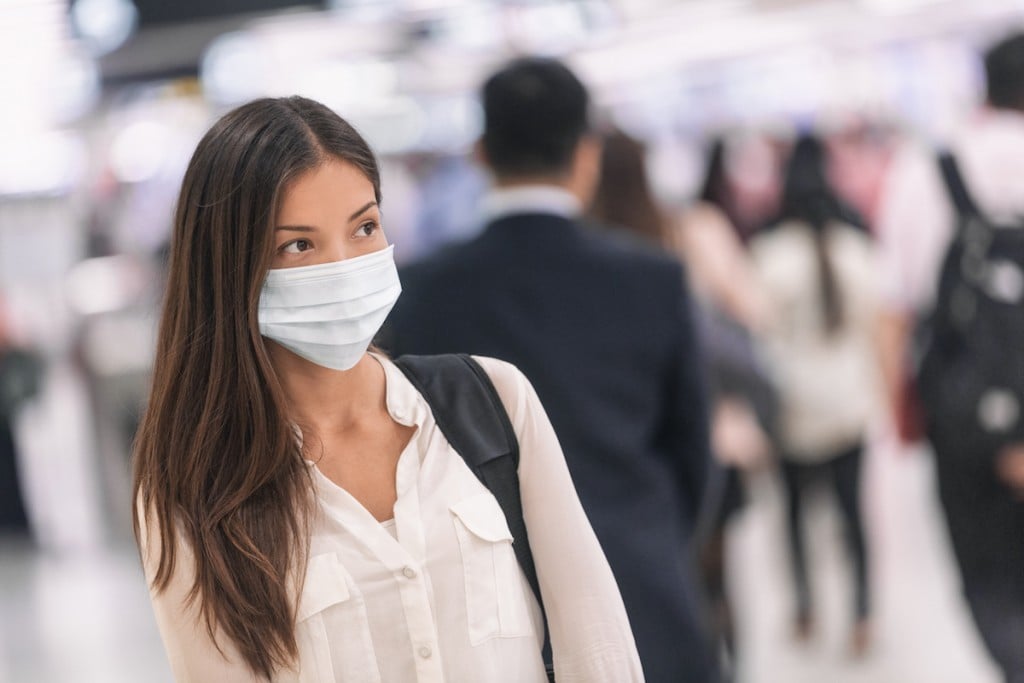 In two words: It's complicated.
Finding a flight to Hawaiʻi is the easy part. (In fact, many airlines are offering more routes and great deals to travel to the Islands right now.) Even finding a place to stay is more challenging, as many aren't open yet. (See our list of what hotels are open right now.)
But the biggest hurdle will be just getting out of the airport.
This weekend—the first since the state launched a pre-arrivals testing program that allows travelers with negative COVID-19 tests to bypass the mandatory 14-day quarantine—more than 31,000 people landed in the Islands, most funneling through the Daniel K. Inouye International Airport in Honolulu on Oʻahu. And despite the state's efforts to help travelers navigate the steps needed to exit the airport without having to quarantine, people waited hours to get through lines at the airport.
So here's what you should expect when you arrive—and what you should do beforehand to avoid delaying the start of your much-anticipated Hawaiʻi vacation:
Get The Right COVID-19 Test
First things first: You need to get the right test. The test must be an FDA-approved nucleic acid amplification test (NAAT), performed using a nasal swab, with results from a CLIA-certified laboratory from one of Hawaiʻi trusted testing partners: AFC Urgent Care Portland, Bartell Drugs, Carbon Health, CityHealth Urgent Care, Clinical Laboratories of Hawaiʻi, Color, CVS Health, Discovery Health MD, Hawaiʻi Pacific Health, Kaiser Permanente, Minit Medical, Quest Diagnostics, Urgent Care Hawaiʻi, Vault Health and Walgreens. Children under 5 are not required to take a COVID-19 test. (Hawaiian Airlines offers its guests a saliva PCR test through Vault Health.)
Five airlines—Hawaiian Airlines, Alaska Airlines, United Airlines, American Airlines, Southwest Airlines—with routes to the Islands are helping with testing. Check with specific airlines for more information.
Bottom line: If you want to skip Hawaiʻi's mandatory 14-day quarantine, you need to get a COVID-19 test from one of the state's partners within 72 hours of departure—and that test has to be negative.
Fill Out the Forms
We've heard that this is one of the reasons for the long lines at the airport. Regardless if you have a negative COVID-19 test or not, all travelers to Hawaiʻi who are 18 and older must fill out the Safe Travels form online 24 hours before the flight. This is where you upload your negative pre-travel test result, if you have one. After you fill it out, you'll get a QR code, which you can save to your smartphone or print out. You will need this when you arrive in Hawaiʻi.
Get In Line
Once you arrive at the airport, you will have your temperature checked. If your temperature is above 100.4, you will be flagged for an additional health evalution.
Then you'll get in one of four lines: those without a QR code, those with a QR code and negative test, those with a QR code and no test, exempt travelers (active military, flight crew). If you have a negative COVID-19 test and a QR code, you'll be cleared to leave the airport and not quarantine. If not, you will need to quarantine for 14 days wherever you're staying on the island—some hotels won't let anyone stay there without a negative COVID-19 test, by the way—or face penalities, which can be a fine up to $5,000 or up to one year of jail time, or both.
Our advice: Get the right test, fill out the online form, get in the right line and prepare to wait. But just think: Even an extra hour at the airport is better than 14 days stuck in your hotel room.