What to Know About the 2022 Merrie Monarch Festival
The highly anticipated hula event returns in April with a live audience and a limited number of invited guests. If you're not among them, you can still check it out. Here's how.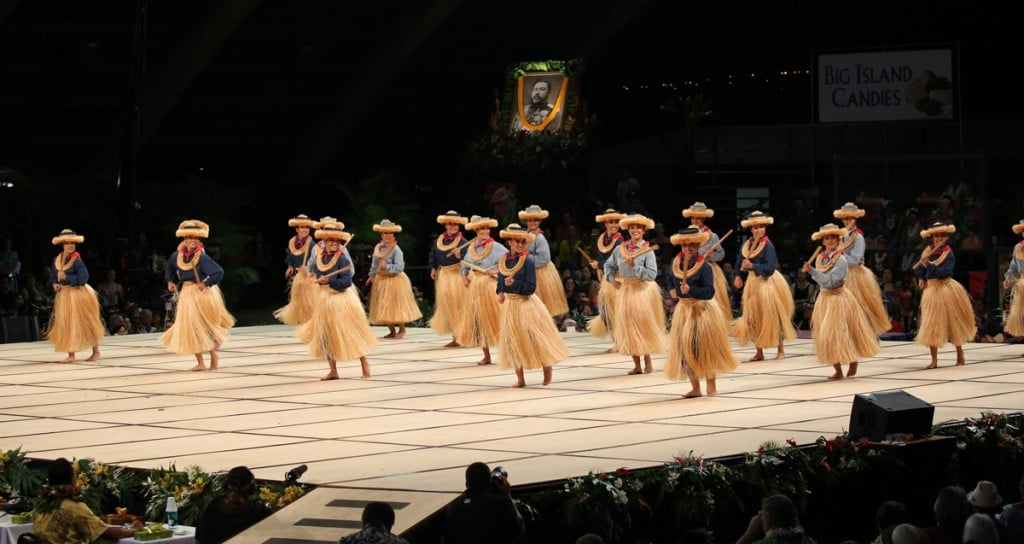 Since the first event in 1964, the Merrie Monarch Festival has been a vibrant celebration of hula and Hawaiian culture. Excitement builds during a week of festivities, including parades, performances and Hawaiian art fairs, and reaches its peak during three nights of hula competitions. It's when the quiet town of Hilo on Hawaiʻi Island, where the festival has been held since its inception, comes alive with anticipation, energy and passion. The prestigious hula competition is one of the most talked-about events in Hawaiʻi, and thousands around the world tune in.   
This year the festival is scheduled to run from April 17 to 23 at the Edith Kanakaʻole Stadium. And after two years of teetering plans and cancellations, fans of the festival can expect a combination of in-person events and televised shows.   
Unfortunately, like many events in 2020, the weeklong celebration was canceled two years ago due to the COVID-19 pandemic. After careful planning, and with some changes, the 2021 festival returned as a three-day televised competition. There were no audience members, and the festival was put off until July, three months later than usual.   
This year 18 hālau hula (hula schools) will take the stage in Hilo, including one from California, and 10 dancers will contend for Miss Aloha Hula. Devoted fans hooked on the festival's intense energy and emotion, best felt in person, can look forward to live noncompetitive performances on Hōʻike Night, as well as the Royal Parade. (Hōʻike Night, on April 20, sold out in three hours.)
The festival is restricting the audience on competition nights to only family members of hula performers and invited guests. The limited audience means only a third of the 2,000 seats at Edith Kanakaʻole Stadium will be filled.   
Fortunately, longtime hula enthusiasts and novices can still experience the Merrie Monarch Festival. The entire event will air on local TV station K5 and will stream on its website.   
No matter where viewers are in the world, they can develop a strong appreciation for the Hawaiian art of hula. From their graceful movements to their powerful chants, the best hula dancers in the world tell stories of the Islands, and their spellbinding, chicken-skin performances leave audiences in awe.   
For more information, visit the festival's official website.