What You Need To Know About O'ahu's New B&B Law
The new law goes into effect on Oct. 23.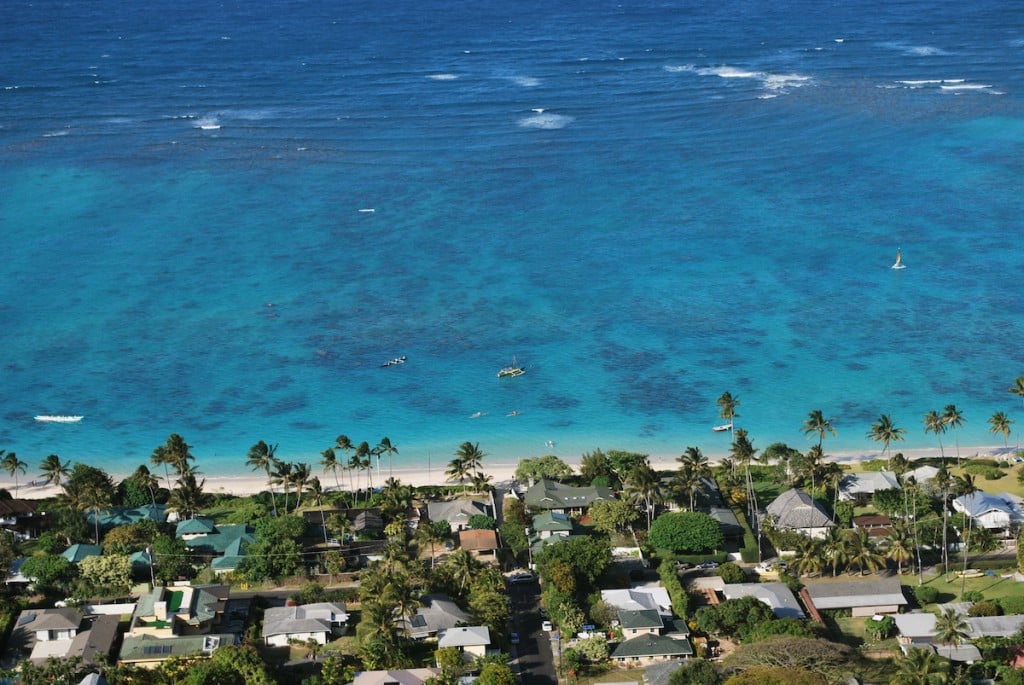 Planning a trip to Oʻahu this winter and thinking of staying in a vacation rental and not a hotel?
There's a new law going into effect Oct. 23 that will increase the minimum stay at a short-term rental—think Airbnb or Vrbo—in a non-resort area from 30 to 90 days.
The controversial bill was passed by the Honolulu City Council and signed by Mayor Rick Blangiardi, who said this was about protecting "our place."
"First and foremost, this is about getting our residential neighborhoods back. Our neighborhoods have clearly been disrupted by the thousands of vacation rentals that have operated outside of the designated resort areas," he said in a statement on April 26. "This is a form of managing tourism, but it's also about getting housing back on the market and protecting the natural resources on O'ahu for decades to come."
So what do you need to know about this change?
First off, what's a short-term rental?
The city recognizes two kinds of short-term rentals: transient vacation unit (TVU) and bed and breakfast home (B&B). A TVU is a whole-home rental; Oʻahu allows a maximum of two adult occupants per room. A B&B is a rental where the homeowner or permanent resident rents out rooms of the house; only up to two rooms may be rented, with a maximum of two adults per room, and the owner or permanent resident must be living there. According to the city, there are only 34 legal B&Bs on Oʻahu.
Which short-term rentals are legal? How will I know?
This is where it gets a little complicated. Back in the '90s, the city required existing TVUs and B&Bs to get what's called a non-conforming use certificate. (These are not given out anymore.) Currently, there are about 800 non-conforming TVUs and B&Bs operating on Oʻahu. Of these, about 115 are operating in residential areas and will be subjected to this new law requiring bookings of at least 90 days. Any TVU or B&B operating within resort-zoned areas—Waikīkī, Ko ʻOlina, Kuilima, Mākaha—will not have any minimum-day restrictions. The city publishes a list of legal short-term rentals here (or you can download the entire list). If the property you're booking is not on this searchable list, it's very likely not a legal short-term rental.
What's a resort-zoned area?
These are areas deemed by the city that are far enough away from residential neighborhoods and already have the infrastructure for influxes of visitors. These are places like Waikīkī, Ko ʻOlina, Mākaha and areas surrounding Turtle Bay Resort on the North Shore. Short-term rentals in these areas don't have any minimum-stay requirement.
So does that mean I can't stay at a B&B in Kailua?
You can definitely stay in a legal B&B in Kailua—but the short-term rental will require a booking of at least 90 days. And after Oct. 23, it may be hard to find availability in Kailua or any residential area on Oʻahu.
Is this law only on Oʻahu—or will it affect my trip to Maui, too?
This law—Ordinance 22-7, if you're curious—applies only to Oʻahu. Each of the Neighbor Island counties have their own approaches to how they manage vacation rentals.
Are there any exceptions to this rule? What if I'm a traveling nurse or military?
"There are no exceptions as it would create too many loopholes and problems with enforcement," says Dean Uchida, director of the city's Department of Planning and Permitting. Landlords could have rental agreements for 90 days with a provision that allows the renter to terminate within that 90-day rental period. The landlord would need to wait until the 90-day period is over—regardless if there's a tenant staying there the entire time—before advertising the unit for another 90-day minimum rental period, Uchida explains.
What if I stay in an illegal vacation rental? Or what if I don't book the minimum 90 days in a non-resort area? Am I liable?
"We don't hold the person staying at the unit accountable," Uchida says. "We hold the landowner responsible."