What You Need To Know If You're Traveling To Hawaiʻi Now—UPDATED
On Oct. 15, the state will start its pre-arrival testing program—and it's complicated.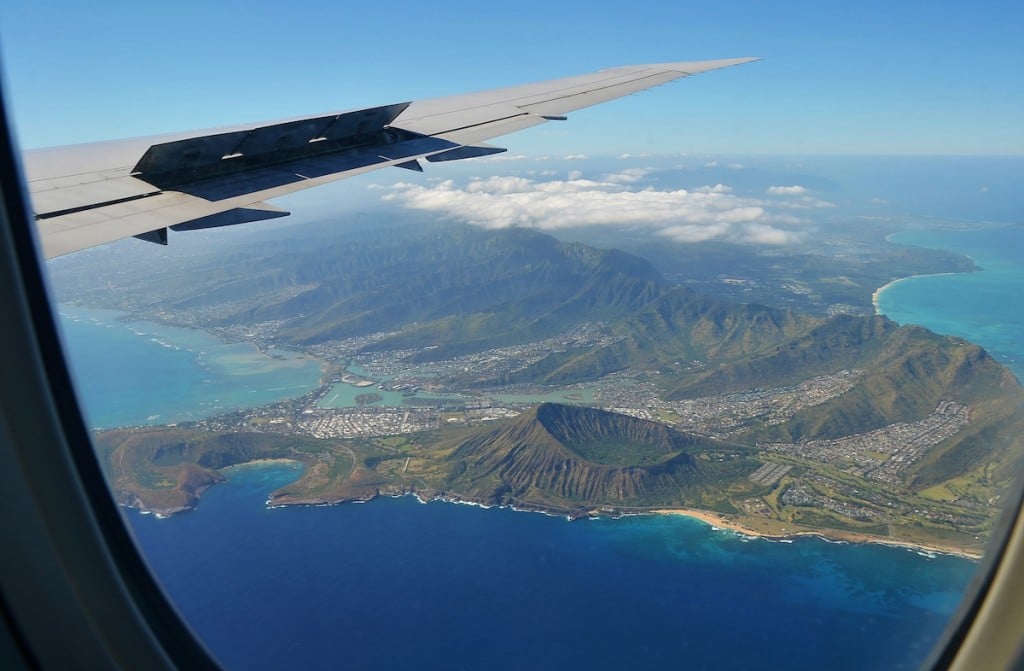 Updated Nov. 20, 2020
Hawaiʻi will launch its pre-arrival testing program for trans-Pacific travelers on Oct. 15.
That means, if you can provide a negative COVID-19 test within 72 hours of departure, you will not have to quarantine for 14 days when you arrive in the Islands. However, starting Nov. 24, trans-Pacific travelers to the Islands who can't present evidence of a negative COVID-19 test upon arrival in the islands will NOT be able to bypass the 14-day quarantine once their test results are received.
And with COVID-19 testing becoming more convenient and cheaper, travelers will be able to finally book (or rebook) their Hawaiʻi vacations this fall and winter, arguably the best time to visit the Islands. (Well, every season is pretty good, but we're biased.)
So if you're planning a vacay in Hawaiʻi soon, here are some things you should know:
You Can't Just Take Any COVID-19 Test
According to the state, travelers must provide written confirmation from a state-approved COVID-19 testing facility of a negative test result, and that test has to have been taken within 72 hours from the final leg of departure. (That means, if you have a multicity itinerary, it's the departure time at the last city before arriving at a Hawaiʻi airport.)
Right now, only FDA-approved nucleic acid amplification tests, processed by Clinical Laboratory Improvement Amendments-certified laboratories will be accepted. Currently approved testing partners are CVS Health and Kaiser Permanente.
Antibody or antigen tests will not be accepted. If you take the wrong test upon arrival, you will be required to quarantine for 14 days.
Anyone age 5 and older must take the pre-travel test. Travelers are responsible for the cost of these tests.
The Neighbor Islands Have Different Requirements
Hawaiʻi County will require a second COVID-19 antigen test upon arrival. Those arriving in Kauaʻi and Maui counties will be asked to take a second COVID-19 test, but it will not be required.
You Must Fill Out the State's Safe Travels Form Online
Regardless if you have a negative COVID-19 test or not, all travelers to Hawaiʻi who are 18 and older must fill out the Safe Travels form online 24 hours before the flight. This is where you upload your negative pre-travel test result, if you have one. After you fill it out, you'll get a QR code, which you can save to your smartphone or print out. You'll need this when you arrive in Hawaiʻi.
But That's Not All
Once you arrive at any Hawaiʻi airport, you will get your temperature taken and will need to show proof that you have completed the Safe Travels form (cue QR code or printout) and provide proper identification. You will now need to provide proof of a negative COVID-19 test. Visitors without a negative COVID-19 test result—even a pending one—will need to go straight from the airport to their accommodations and remain there for 14 days. All essential items (i.e.: food) need to be delivered and quarantining visitors can only leave for medical emergencies.
If you have a negative test result, you need to keep it handy. Some hotels may ask for proof when you check in.
Adhere to Local Rules
Honolulu Reopening Strategy – For more info go to oneoahu.org by Honolulu DEM
You're in Hawaiʻi—now what? Well, you still have to abide by government guidelines. Right now (Oct. 6) Oʻahu is in Tier 1, which is the most restrictive in terms of what you can and cannot do. Social gatherings—including hiking and hanging at the beach—are limited to five people. Restaurants and retailers are limited to 50% capacity and helicopter tours, short-term rentals, and bars and nightclubs are all closed.
Traveling to a Neighbor Island?
This is a bit tricky.
There's still a mandatory 14-day quarantine in place for travelers from Oʻahu to any other island. This runs through Oct. 31. That means if you are traveling from Oʻahu to, say, Maui, you will have to quarantine on Maui upon arrival for 14 straight days.
If you're flying in from outside of Hawaiʻi and just have a layover in Honolulu before heading to another island as your final destination and you have a negative test result, you don't have to quarantine.
There are no quarantine requirements if you're traveling from any other island to Oʻahu.