What's Canceled and Closed in Hawaiʻi Right Now—June 24, 2020
Cancelations and closures continue across the state.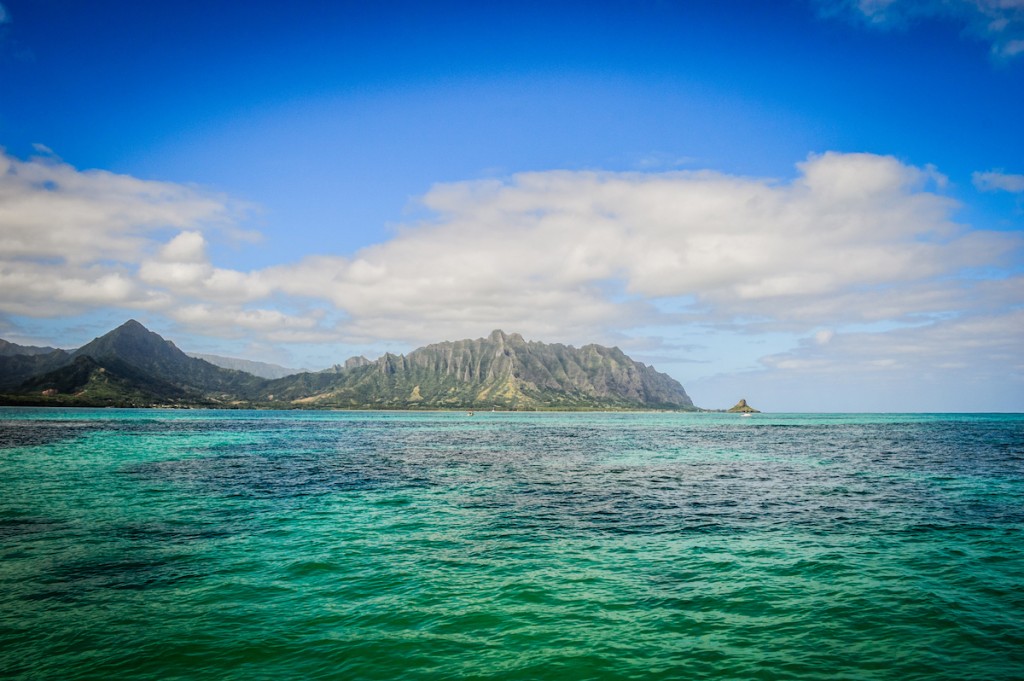 Here is a list of popular events, festivals and activities that are cancelled, postponed or still going on in the Islands. Bookmark this page or check back for updates.
ALL ISLANDS
Access to Ahu O Laka (aka the Sandbar in Kāneʻohe Bay) and all of O'ahu's Offshore Island State Seabird Sanctuaries normally listed as open for restricted access are reopening to keep in sync with Honolulu Mayor Kirk Caldwell's opening of beaches. Those islands are Mokuʻauia, Popoiʻa, Kāpapa and the Mokulua Islands. O'ahu Offshore Island Seabird Sanctuaries, including Kīhewamoku, Pulemoku, Kukuihoʻolua, Mokuālai, Kekepa, Moku Manu, Mokulea, Mānana and Kāohikaipu are normally closed, and remain so.
Most state parks reopened on May 2, though some remain closed until further notice. That includes Diamond Head State Monument and ʻAkaka Falls State Park. For a full list of parks, click here.
For the first time in its 43-year history, the Hawai'i Academy of Recording Arts (HARA) has announced its annual Nā Hōkū Hanohano Awards will be postponed. The awards show will now take place on Thursday, Sept. 10 at the Hawai'i Convention Center.
OʻAHU
Festivals and Parades
Noodle Fest, which was originally scheduled for March, postponed to June, postponed again to September, has now been canceled. Rice Fest, which was scheduled for September, is also canceled. Organizers are planning to bring back the Noodle Fest in March 2021 and the Rice Fest in September 2021.
The 19th annual Duke's OceanFest in Waikīkī, which was supposed to be held in August, has been postponed. The new dates are Aug. 21 through 29, 2021.
Ala Moana Center canceled of its 2020 Fourth of July Fireworks Spectacular. The fireworks show was scheduled for 8:30 p.m. on July 4 at Ala Moana Beach Park.
ʻUkulele Festival Hawaiʻi has canceled its 50th anniversary event scheduled for Sunday, July 19 at Kapiʻolani Park. A special one-hour documentary commemorating the festival's 50-year history will be simulcasted on TV and online in place of this year's festival. More information including the air date will be announced at a later time.
The King Kamehameha Celebration Commission has canceled all King Kamehameha Celebration events statewide, namely lei draping ceremonies, parades and hoʻolauleʻa on and around the June 11 holiday.
The 41st annual Pan Pacific Festival, a three-day cultural celebration in Waikīkī, has been canceled. It was supposed to run from June 12 to 14.
The 92nd annual Lei Day in Honolulu and all of its associated events, scheduled for May 1, has been canceled.
The Shinnyo Latern Floating Hawaiʻi, which was scheduled for May 25 at Ala Moana Beach Park, is canceled. Organizers expect to hold the next one in 2021.
The 2020 Hawaiian Scottish Festival, scheduled for March 20 at the Plaza Club in Honolulu, is canceled.
The 18th annual Waikīkī Spam Jam, which was slated to run on April 25, has been postponed to a later date.
The city canceled its Prince Kūhiō Parade and Hoʻolauleʻa, set for March 28 in Kapolei on Oʻahu.
The 2020 Hakipuʻu Canoe Festival on March 14 at Kualoa Regional Park has been canceled.
The 3rd annual Noodle Fest Hawaiʻi, presented by Sun Noodle, has been rescheduled to sometime in the summer. Its original date was March 28 at the Victoria Ward Park in Ward Village on Oʻahu. The new date hasn't been announced yet.
Aloha Hawaiʻi Foodbank Great Chefs Fight Hunger was scheduled for March 14, but will now be postponed. There is no additional information on a follow-up date; however, the event has not been cancelled.
The 13th Festival of the Pacific Arts & Culture has been postponed; no future dates have yet to be set. The international event that celebrates the cultures and art of indigenous Pacific Islanders was originally set to run for 11 days in June.
The Taste of Hongwanji Bazaar in Honolulu, which was originally scheduled for March 29, will be rescheduled for a date in October.
The 26th annual Honolulu Festival, scheduled for March 6 to 8, was canceled.
Events and Concerts
Upcoming shows at Blue Note Hawaiʻi in Waikīkī by Hitomi, Amy Hanaiali'i, Kool & the Gang and more have been postponed. There will be no shows at the venue until at least April 20, when Willie K is scheduled to perform.
Hawaiʻi Bicycling League postponed its Haleʻiwa Metric Century Ride on Oʻahu, originally scheduled for April 26, to June 7.
Star of Honolulu has cancelled its annual Easter Brunch Cruise scheduled for April 12.
Waimea Valley on Oʻahu will be closed from March 20 to April 3. Its Earth Day celebration has been postponed to May 16, tentatively.
Hilton Hawaiian Village Waikiki Beach Resort will temporarily suspend its weekly Friday night fireworks show starting on March 20.
The Blaisdell Center in Honolulu has canceled all of its events through March 30.
Daryl Hall & John Oates are rescheduling their shows in Honolulu and Kahului, Maui. The Maui show at the Maui Arts & Cultural Center has been rescheduled from Sunday, March 29 to Wednesday, Oct. 21. The Honolulu show at the Blaisdell Arena will be rescheduled to Friday, Oct. 23.
Diana Ross' Hawaiʻi concert dates have been canceled. Ross was scheduled to perform May 9 at the Neal S. Blaisdell Arena in Honolulu and May 10 and 11 at the Maui Arts & Cultural Center.
All programs and events at the state's 51 library locations are cancelled until further notice.
The Waikīkī Aquarium canceled its 116th Birthday Celebration, originally scheduled for March 21. It also postponed its Ocean Talks Seminar "Plastic and Ocean Issues in Hawaiʻi" (scheduled for March 18) and its 13th annual Mauka to Makai Environmental Expo (scheduled for April 4.)
The Honolulu Symphony Orchestra has canceled its community concert (March 18) on the lānai as part of the Blaisdell Farmers Market and "Classic Kahane Plays Beethoven" (March 21 and 22) at the Blaisdell Concert Hall.
Both farmers markets at Kapiʻolani Community College on Oʻahu—Saturdays and Tuesdays—are canceled until further notice.
The St. Patrick's Day Celebration scheduled for March 14 at Salt at Our Kakaʻako on Oʻahu has been cancelled.
The Hapalua — Hawaiʻi's Half Marathon, after much deliberation, has officially been postponed. The 13.1-mile run was originally set for April 5, however, event organizers are now looking for a date in the fall. If the Hapalua is unable to secure a date in 2020, entries will be deferred into 2021 at no additional charge.
The Prince Kūhiō Parade, one of the largest community parades in the state, and its hoʻolauleʻa on March 28 will be postponed.
Murphy's Bar & Grill in Honolulu announced it is canceling its 32nd annual St. Patrick's Day block party on March 17 over concerns of spreading the coronavirus. This is the first time the bar has cancelled this popular event. (The bar will still be open that night.)
Mariah Carey postponed her March 10 concert in Honolulu to Nov. 28 due to global travel restrictions. With the new date, Carey and Hawaiʻi's Rick Bartalini Presents will bring the "All I Want for Christmas Is You & Hits" show to Hawaiʻi for the first time.
Historic and Cultural Sites and Parks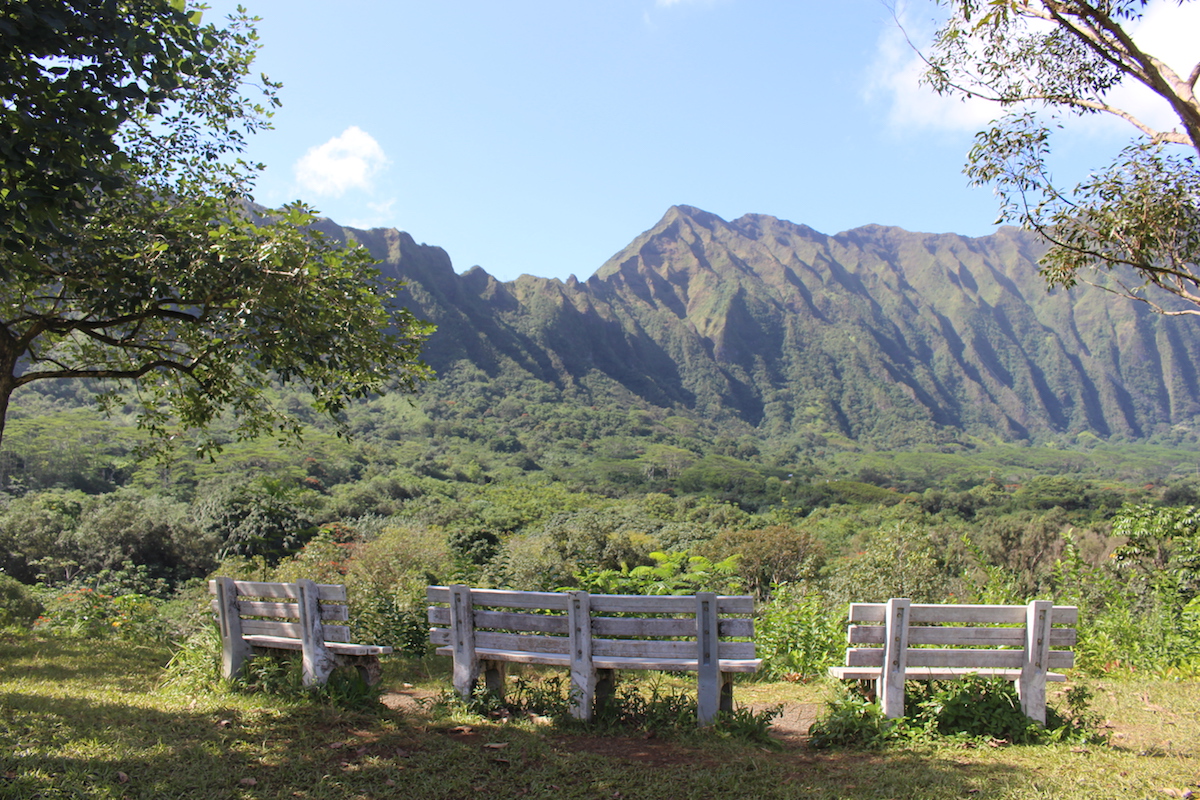 The Bishop Museum reopens to the public on June 26 with an outdoor museum experience to promote social distancing. All indoors exhibits will also be open.
The Waikīkī Aquarium reopens on June 29.
The Honolulu Zoo will reopen on June 5 with modified hours.
ʻIolani Palace reopens on June 19.
City parks will open starting Saturday, April 25. Botanical gardens on Oʻahu will reopen on May 1.
Dole Plantation on Oʻahu remains temporarily closed.
Hawaiʻi Theatre in Honolulu remains temporarily closed.
Hawaiian Mission Houses Historic Site and Archives on Oʻahu remains temporarily closed.
The USS Missouri remains temporarily closed. The USS Bowfin has reopened in June.
The historic Kawaiaha'o Church in Honolulu decided to close its doors to public gatherings for the next 60 days, effective immediately. Sunday services, Friday evening youth services and organized sports events in the church's gym will be discontinued for now.
Hanauma Bay on Oʻahu is closed because visitors must watch a video before entering the park.
Effective Monday, Pearl Harbor National Memorial will be temporarily closed.
Starting March 16, the Hawaiʻi State Art Museum in Honolulu will be closed to the public until further notice. All public programs scheduled for the months of March and April have been canceled.
Businesses Closed or Reduced Hours
Wet 'n' Wild reopened at the end of March.
Kualoa Ranch reopened at the end of March with limited tours.
Halekūlani in Waikīkī remains temporarily closed.
Hotels at Ko ʻOlina Resort, including Aulani, A Disney Resort and Spa, will close starting March 22.
Paradise Cove on Oʻahu suspended its lūʻau operations from March 18 to 31.
Atlantis Adventures suspended all submarine tours at its Waikīkī, Lahaina, and Kona dive locations and all dinner and whale watch lunch cruise tours offered aboard Majestic for two weeks through Wednesday, April 1.
Sea Life Park on Oʻahu will be closed starting March 17.
The Hawaiʻi Children's Discovery Center in Honolulu is temporarily closed.
The popular Polynesian Cultural Center in Lāʻie on Oʻahu will be closed temporarily from to April 30 (updated).
MAUI
Festivals and Parades
The Maui Matsuri canceled its May event. Instead of postponing, organizers decided to cancel it this year and plan one for 2021.
Events and Concerts
2020 Maui Marathon, typically held in October, has been postponed to Sunday, April 25, 2021.
Daryl Hall & John Oates are rescheduling their shows in Honolulu and Kahului, Maui. The Maui show at the Maui Arts & Cultural Center has been rescheduled from Sunday, March 29 to Wednesday, Oct. 21. The Honolulu show at the Blaisdell Arena will be rescheduled to Friday, Oct. 23.
All upcoming events at the Maui Arts & Cultural Center have been postponed: Artist 2 Artist with Henry Kapono and Paula Fuga (March 13, now May 29), Jake Shimabukuro (March 14, now May 23), Starr Kalāhiki (March 21, new date TBA), Simrit Live on Maui (March 21, now March 21, 2021), Lucky Plush "Rink Life" (March 26, new date TBA), Proof of Loyalty (March 28, now June 26).
Historic and Cultural Sites and Parks
Haleakalā National Park has reopened in phases starting June 12. Access to the summit for sunrise and sunset is still temporarily closed.
Business Closed or Reduced Hours
Kāʻanapali Beach Hotel is temporarily closed. It will reopen on May 1.
Grand Wailea will suspend operations starting March 26. It plans to take reservations beginning Monday, June 1.
HAWAIʻI ISLAND
Festival and Parades
The 9th Big Island Chocolate Festival has been rescheduled from May 1 and 2 to Aug. 14 and 15 at The Westin Hapuna Beach Resort

.

The 2020 Merrie Monarch Festival, scheduled to run in April in Hilo, has been canceled.
The 25th annual Kona Brewers Festival, slated for March 14, has been canceled. The Ke Kai Ala Foundation, host of the Kona Brewers Festival, announced the postponement less than 48 hours before the anniversary celebration was to start at the King Kamehameha's Kona Beach Hotel.
Events and Concerts
The Waikoloa Beach Resort canceled its annual Fourth of July Extravaganza fireworks. It was scheduled for 6 p.m., July 4. Last year it drew more than 4,500 guests.
Kamuela Philharmonic's upcoming "Literature Comes to Life" concert on March 22 at Kahilu Theatre has been canceled.
Historic and Cultural Sites and Parks
All public areas, including trails, roads, campgrounds, the backcountry and public restrooms at Hawaiʻi Volcanoes National Park are closed. All events and guided programs (hikes, walks and talks) are canceled. Kīlauea Visitor Center and outdoor lānai are closed. The Hawai'i Pacific Parks Association store is closed; online shopping is open. Mauna Loa Summit Cabin and Red Hill Cabin are closed. Volcano House hotel, restaurants and the Nāmakanipaio Campground are closed. Kīlauea Military Camp is open with reduced services for authorized patrons. Volcano Art Center Gallery is closed. The Kahuku Unit is closed.
Tours offered by the Friends of NELHA are suspended until at least March 30.
The Maunakea Visitor Information Station on Hawaiʻi Island will be temporarily closed starting March 15.
Mokuʻaikaua Church, Hawai'i's first Christian church in Kailua-Kona on Hawaiʻi Island, will postpone its 200th birthday celebration planned from March 30 to April 4. The church will reschedule the festivities at a later date.
MOLOKAʻI
Festivals and Parades
The Molokaʻi Ka Hula Piko has been canceled. It's held in early June.
Historic and Cultural Sites and Parks
The state Department of Health has temporarily suspended all tours to Kalaupapa National Historical Park until April 11, as a public health measure to protect the vulnerable population of patients on this part of Molokaʻi. The Kalaupapa Pali Trail is still closed due to a landslide.
SEE ALSO: