What's Open and Closed on Christmas Day in Hawaiʻi
Planning on hitting Ala Moana Center on Christmas Day? You may want to think again.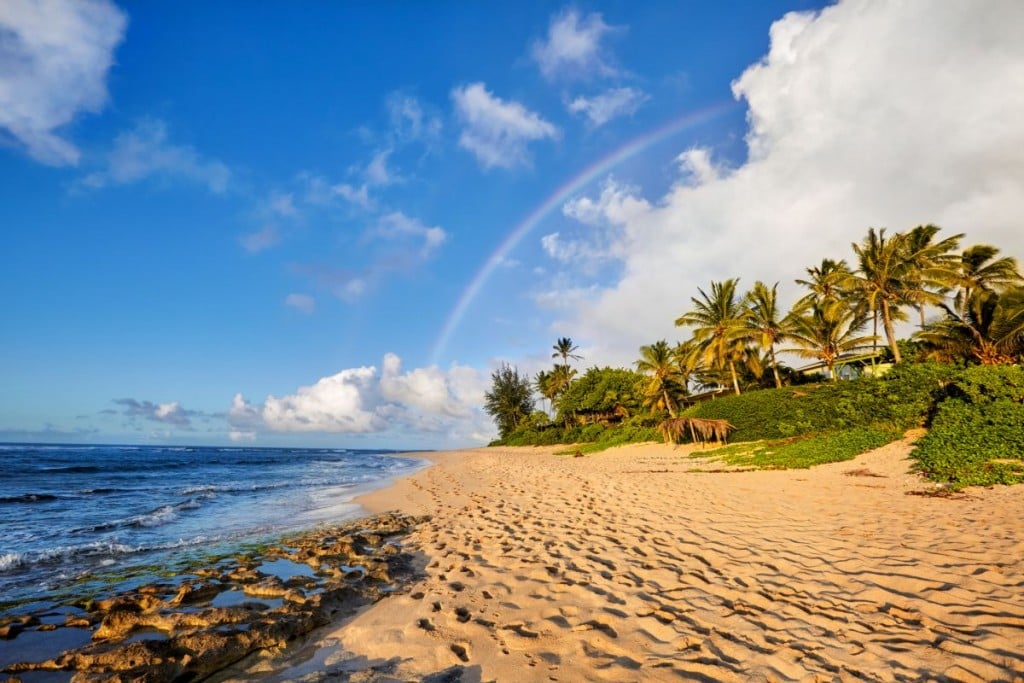 While a cozy Christmas morning—and day—spent inside your holly, jolly hale (home) does sound pleasant, it's never a bad idea to take advantage of the holiday and get out and about! But, if you do decide to get on your merry way on the 25th of December, it's important to know what will be open, and what won't be. To make sure you don't lose your Christmas spirit, check out our list below before planning out your day.
What's Open
All Zippy's locations on Oʻahu will open on Christmas Day, from 6 a.m. to 10 p.m.
The Pali and West Loch Golf Courses will be open from 7 a.m. to 11 a.m. for 18-hole play; and 11 a.m. to 1 p.m. for nine-hole play. Kahuku Golf Course will be open from 7 a.m. to 4 p.m.
ʻĪao Valley State Monument on Maui will be open from 7 a.m. to 6 p.m.
Hawaiʻi Island's star attraction, the Hawaiʻi Volcanoes National Park, will be open during its regular 24/7 schedule even on Christmas Day.
Hāʻena State Park, on Kauaʻi, will also be open to the public as long as you purchase a park reservation ticket beforehand!
The Nuʻuanu Pali State Wayside will be open to the public on Christmas Day, from 6 a.m. to 6 p.m.
The Honolulu Zoo will be presenting its "Christmas With the Animals" event virtually this year, starting at 2 p.m., where you can watch the zoo's full-time residents open their presents in realtime, however, the actual zoo will be closed on Christmas.
Most beaches and public hiking trails will be open to visitors and locals on Christmas Day.
TheBus will operate on a the 25th with a Sunday schedule.
Emergency medical services, fire, lifeguard, medical examiner, and police services will be available.
On-street parking will be free, except for the meters on Kālakaua Avenue along Queen Kapiʻolani Park, metered parking lots, and meters on specific Waikīkī streets. View the list of Waikiki streets here.
What's Closed
Sorry shoppers, Ala Moana Center will be closed on Christmas Day, as is Pearlridge Center and the Ka Makana Aliʻi.
All state-run botanical gardens—Hoʻomaluhia Botanical Garden, Wahiawā Botanical Gaden, Foster Botanical Garden, Liliʻuokalani Botanical Garden and Koko Crater Botanical Garden—will be closed on Christmas Day.
On that note, the North Shore's lush Waimea Valley will also be closed on Christmas Day.
Maui's Haleakalā National Park, including the Kīpahulu District, will be closed on the 25th.
Pearl Harbor National Memorial, and the historic sites in its vicinity, will also be closed on Christmas, as well as Jan. 1, 2021.
Both the Bishop Museum and ʻIolani Palace will be closed to the public.
In Windward Oʻahu, the Byodo-In Temple will keep its doors closed on Christmas Day.
If you're looking to hike somewhere in Central Oʻahu, don't expect to summit Leʻahi, also known as Diamond Head, on Christmas Day, as the Diamond Head State Monument will be closed off to hikers.
Ala Wai, Ewa Villages and Ted Makalena Golf Courses will be closed.
While it was recently reopened, Hanauma Bay Nature Preserve will be closed on the 25th.
The Neal S. Blaisdell Center box office will be closed.
The People's Open Markets will not be held, and all satellite city halls and driver licensing centers will be closed.