What's the Story Behind Hawaii's Flag?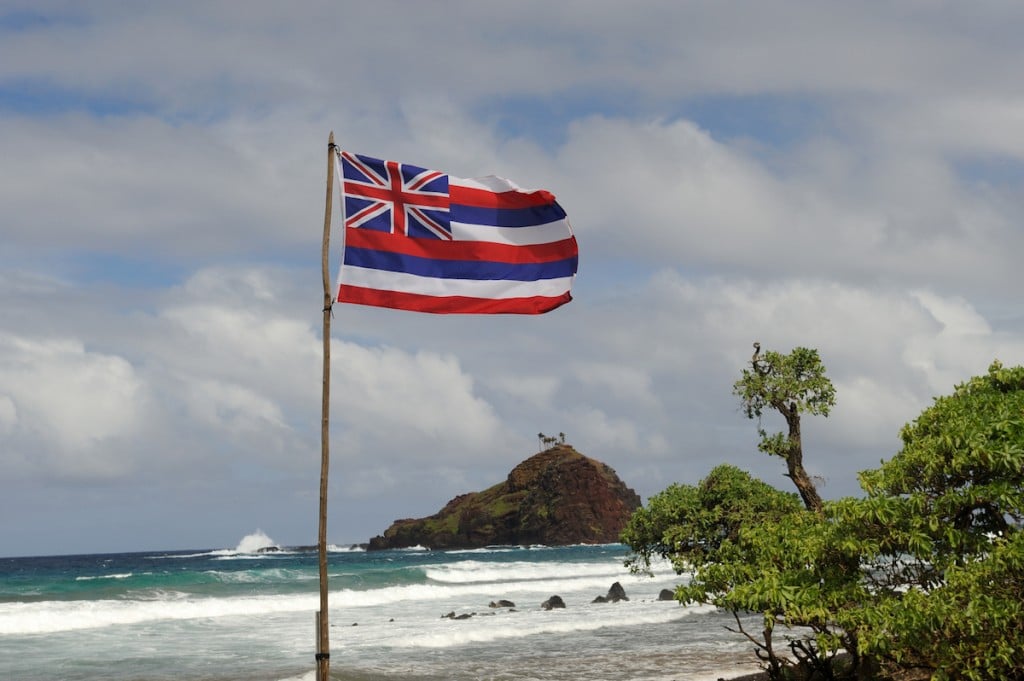 You ask. We answer.
Pat Duffus of Clearwater, Florida writes: What is the story behind the Hawaiian flag? When I see it I am reminded more of Britain than Hawaii. Is there a Hawaiian flag that precedes it?
Pat's right about the British connection. King Kamehameha I flew a British flag throughout his kingdom in the late 18th century, given to him as a token of friendship from fellow ruler King George III.
However, during the War of 1812, an American flag was raised over Kamehameha's home to placate American interests. It was soon removed after British officers in Kamehameha's court opposed to it.
Instead, Kamehameha commissioned a new flag—one that incorporated elements of both nations.
The result is the flag we are familiar with today: the Union Jack of the British Empire sits in the top left corner, while the body reflects the stripes of America's Old Glory. The Hawaii flag's eight stripes represent the major Islands. Historians credit its design to an officer of the Royal Navy, who based it on a British naval flag.
While the ensign has become the official state flag of Hawaii, there are some that argue it is not the original flag of the Hawaiian kingdom.
The controversial Kanaka Maoli—or "native Hawaiian"—flag (right) was introduced to the public by Gene Simeona of Honolulu in 2001. Simeona stated that this unearthed design was "resurrected from an 'original' Hawaiian green, red and yellow striped flag, destroyed by British navy Capt. Lord George Paulet when he seized Hawaii for five months in 1843" and maintained that it was Kamehameha's personal flag long before the modern Hawaiian flag.


At the flag's center is a green shield bearing a coat of arms, which include a kahili, the original Hawaiian royal standard, and two paddles, meant to represent the voyaging tradition of the Native Hawaiians.
The flag's color scheme is red, yellow and green, meant to represent different groups within Hawaiian society. The yellow is symbolic of the alii, the powerful royal class. Red represents the konohiki, the landed caste that served the alii. Green signifies the makaainana, or commoners.
Many of Native Hawaiian descent consider this noncolonial flag to be "the people's flag," a more accurate depiction of the true spirit and culture of the people of Hawaii than the official flag. It has become popular in the community and can be found on everything from t-shirts to bumper stickers.