Which Hawaiian Island(s) should you visit? Here's our guide.
The temptation is to try and see as many as possible during a visit, but our advice is don't.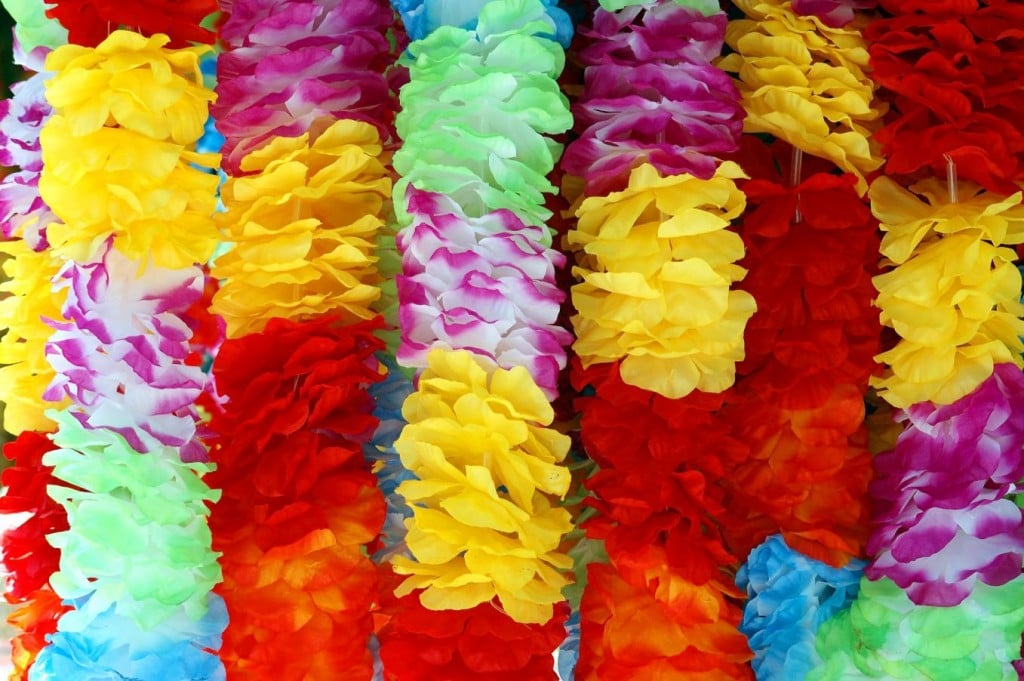 HAWAII Magazine reader Tewania Canterbury emailed us with a question:
For all of my life, I have dreamed about being able to visit Hawaii. With the economic climate, I am beginning to wonder if that dream will ever become a reality.
I have been giving serious consideration to just biting the bullet and doing whatever is necessary to visit some time next year. I was wondering if you could let me know which island(s) would be best and any cost saving measures I could take in order to make my dream a reality ?
You ask, we answer.
Usually the best deals come in packages—air, hotel, car rentals, all wrapped into one price.
There are many other ways to cut costs, looking for bed and breakfasts, Airbnbs or condos with a kitchen, staying somewhere off the beach, and eating at the small restaurants where Hawaii residents eat—with their amazing variety of cuisines.

Choosing Your Island
All six of the major Hawaiian Islands have their own personalities. The temptation is to try and see as many as possible during a visit.
Our advice is don't.
It may seem tempting when you realize that flight time from, say, Honolulu to Maui is less than half an hour. But remember that you have to get to and through an airport, which can be as much trouble as catching a flight across the continent. By the time, you and your baggage are in the rental car pulling up at your next destination, you've sacrificed half a day—and probably have lost that wonderful sense of relaxation you came to Hawaii to find.
Rather than hop from island to island, you might be best off choosing one or at the most two. All the islands reward an extended stay.
The key is to pick the one or ones that will most suit you. Here's a quick primer:
Oahu
If your goal in coming to Hawaii is to escape civilization, Oahu may not be for you. Much of the island is urban—sidewalks, traffic, highrises.
On the other hand, if you like to feel in the center of things—well, Honolulu is the center of things for 2,500 miles in any direction. A compact, diverse city, Honolulu has the museums, the theatres, the restaurants, and the shopping.
Its historic Chinatown has been transformed into an arts and culture district where galleries and wine bars sit near lei shops, Chinese markets and Asian herbalists.
Waikiki, which was getting a bit tatty in the early 90s, has undergone a renaissance. The streets have been cleaned up, greenscaped, made more pedestrian friendly. The parks and beaches have been expanded. Waikiki's had $2 billion worth of construction and refurbishment—which opened up the area, given it more of a Hawaiian feel, and created yet more things to see and do.
Of course, Oahu is more than just urban pleasures. It has 64 beach parks, mostly empty on weekdays. It has two mountain ranges, filled with hiking trails. It has three botanical gardens, an arboretum and a marine preserve where a novice snorkeler can feel like Jacques Cousteau.
Oahu is a lot of things—boring isn't one of them.
Maui
Maui is beautiful certainly, with white sand beaches, rainbows arching over mountain valleys, sweeps of green and stunning volcanic vistas. But Maui has more than beauty; it has a certain indefinable, upscale glamour that seems to cast a spell over people. In the chill of winter, in places where there's ice and snow, just whisper Maui and people start to dream.
Part of Maui's charm is that there's something new, something unexpected around the next corner. Approached by sea, Maui seems at first like two different islands, the smaller one topped by the West Maui Mountains, the other dominated by the 10,000-foot majesty of Haleakala Volcano. The two halves are joined by a narrow strip of land, which holds Maui's towns and airport.
From there, most visitors either go West to the ritzy resort strip of Kaanapali and the historic whaling town of Lahaina, or they go South to the newer and even ritzier resorts of Wailea. But Maui has much more: the agricultural slopes of Haleakala, the stunning volcanic crater that tops it, and around its back side, the truly tranquil town of Hana.
Privacy seekers can fly directly to Hana, but most people drive, more to say they've survived the 56 one-lane bridges and 617 curves of the Hana Highway than to stay any length of time. There's so much more of Maui to see.
Lanai and Molokai
If you stand on the shores of West Maui, you can see two other smaller islands, Lanai and Molokai. They couldn't be more different.
Lanai, which rises like a rounded seashell out of the ocean, has been essentially a private island since James Dole bought it for $1.1 million in 1922 and turned it into a pineapple plantation. When pineapple fell prey to foreign competition in the 1990s, Dole's corporate heir, billionaire David Murdock, turned it into a refuge for the affluent. There are now two luxury hotels, one seaside, one atop a cool and forested hillside, both with full resort amenities.
Lanai has 3,000 residents and only 400 hotel rooms. If you are ever going to find a deserted beach or walk alone on a hiking trail in Hawaii, it's likely to be on Lanai.
Molokai, in contrast, has resisted both tourism and progress. It's not a place where you can get a pedicure or a four-star meal (perhaps even a two-star meal). It's a place to get away from it all. It lacks luxury resorts.
People visit Molokai to hunt, fish, dive, hike—or to visit Kalaupapa, the remote peninsula where sufferers from Hansen's disease (leprosy) were isolated. It's now a National Historic monument. Visitors over 16 years old can visit Kalaupapa by advance arrangement—and by taking a mule ride down a 2,000-foot cliff.
The Big Island of Hawaii
The island of Hawaii shares its name with the whole archipelago. Local residents invariably call it the Big Island—it's larger than the rest of the islands combined.
In terms of the diversity of its landscape, the Big Island seems as capacious as a continent. It has the two highest mountains in the state (and in the world if you measure them from the seafloor, where they began as volcanic hotspots). One is still active, persistently pouring out lava for the last 26 years.
The mountaintops are occasionally dusted with snow—on the same island that houses steaming rainforests and thunderous waterfalls, brilliant green ranchlands and vast lava deserts.
All the islands have wet windward coasts and drier leeward coasts. Nowhere is that contrast greater than the Big Island. Hilo, the principal city on the windward coast, is famous for its rain, as well as its farmers market and its hula festivals.
Most visitors head for the Kona-Kohala coast, where the resorts sparkle like emeralds—small green gems carved out of the surrounding lava fields.
The Big Island is nature writ large. There's no place else like it in the world.
Kauai
Kauai has always set apart from the rest of the island chain. It's the oldest of the islands, the wettest, greenest, most weathered—and to many, the most beautiful.
Kauai has a nice balance of tourist infrastructure and local residents, who are the first to demand their island remain unspoiled. There are hotels and condos, but the island remains rural. You'll be happiest here if your idea of nightlife is getting some sleep in order to get an early start on the next day's adventure.
And adventures abound, from hiking through spectacular Waimea Canyon to cruising along the inaccessible valleys of the Na Pali coast by kayak or zodiac.
In many ways, the '60s are still alive on Kauai—it's a place that prizes a laid-back, close-to-the-earth lifestyle.
If the rest of the islands are regularly taken for paradise, Kauai is, for its many admirers, the Garden of Eden. It's green, lush, beautiful and relaxed.