Why Panaewa Forest is a Favorite Location for Merrie Monarch-Bound Hula Practitioners
The Big Island forest continues to be incredibly important to cultural practitioners today.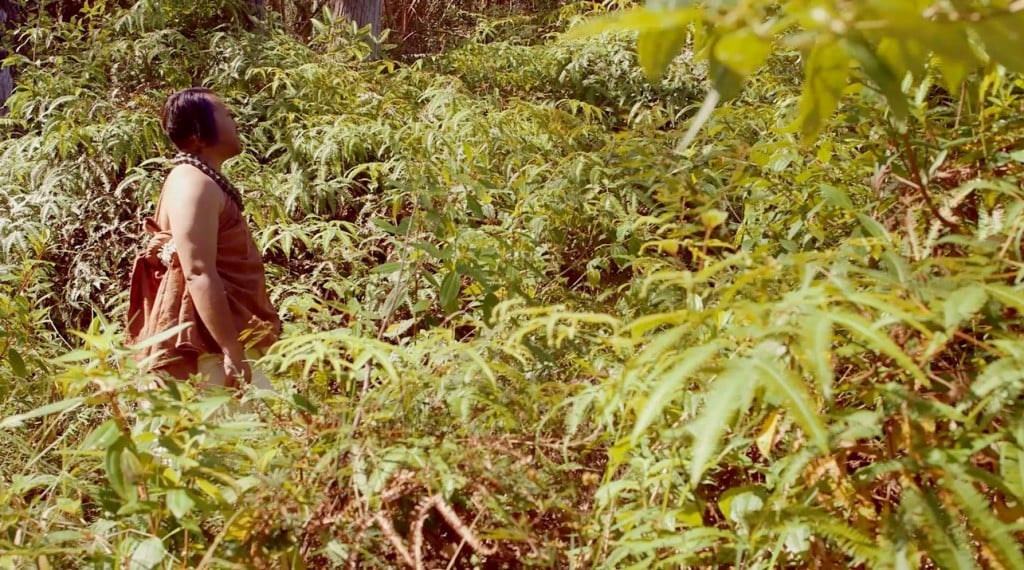 The chants about Panaewa Forest, which lies between Kilauea and the ocean on Hawaii Island, describe it as having been created by the violent force of Pele and healed by Hiiaka. It became a lush rain forest, with towering ohia lehua trees and red lehua rain. The environment was rich with every plant needed for healing and hula adornments, and the scent of maile permeated the forest.
Today, the giant ohia lehua trees continue to provide a canopy for the thriving rain forest. The large-leafed maile, for which Panaewa was once famous, is less common than it once was, although smaller-leaf maile is abundant, as is ieie and many other native plants. As in ancient times, cultural practitioners recognize the native vegetation in Panaewa Forest as kino lau, one of the earthly forms of deities whose properties give life to the people through healing and the practice of hula. Hula practitioners who today travel to Hilo for the Merrie Monarch and perform dances dedicated to Pele or Hiiaka are likely to first visit Panaewa to gather their adornments.
As Pualani Kanahele, Ph.D., a renowned kumu hula (hula teacher) and director of Hawaiian Traditional Knowledge Research at Hawaii Community College, continuously reminds us, "Everything you need to know is in the chants." They contain the creation stories, the protocols and the ancestral memories behind our traditions. The story of Hiikaikapoliopele and her encounter with a giant moo (dragon) in Panaewa Forest is one such example.
In the chants, Hiiaka must travel through the Panaewa Forest to begin her epic journey to bring Lohiau, a lover of Pele's, back to her. She knows she will be forced to slay the moo who lives there, also named Panaewa. Much as Hiiaka wants to please her beloved older sister, she is fearful of the trip and turns back several times. With the powers that Pele has given her and the support of her companions, she finally sets forth from Halemaumau and into the forest to find the moo, who stands as tall as the ohia lehua trees. Violent battles take place between them until, finally, with help from Hiiaka's family, a lava flow is sent through the forest, followed by a flood that washes Panaewa's remains out to sea, never to return.
Kumu hula Manaiakalani Kalua, who lives in nearby Keaukaha, regularly gathers his hula adornments from the Panaewa Forest. He interprets the narrative in this way: "Hiiaka must venture forth to fight the moo, Panaewa, who is nothing more than her own internal obstacles of doubt and fear about her competency and skills to complete the journey," Kalua says. "Even her traveling companion Paupalae, who protects her, is a manifestation of Hiiaka's inner self." In killing the moo, Hiiaka learns how to take life, which allows her to mature and transition into a healer, a giver of life.
The story shows how layers of meaning are revealed to those who take the time to study the chants—and why the Panaewa Forest continues to be so important to cultural practitioners today.