You Can Tour the USS Arizona Again Starting Today
Pearl Harbor National Memorial in Honolulu welcomes back guests with limited tours and new safety protocols.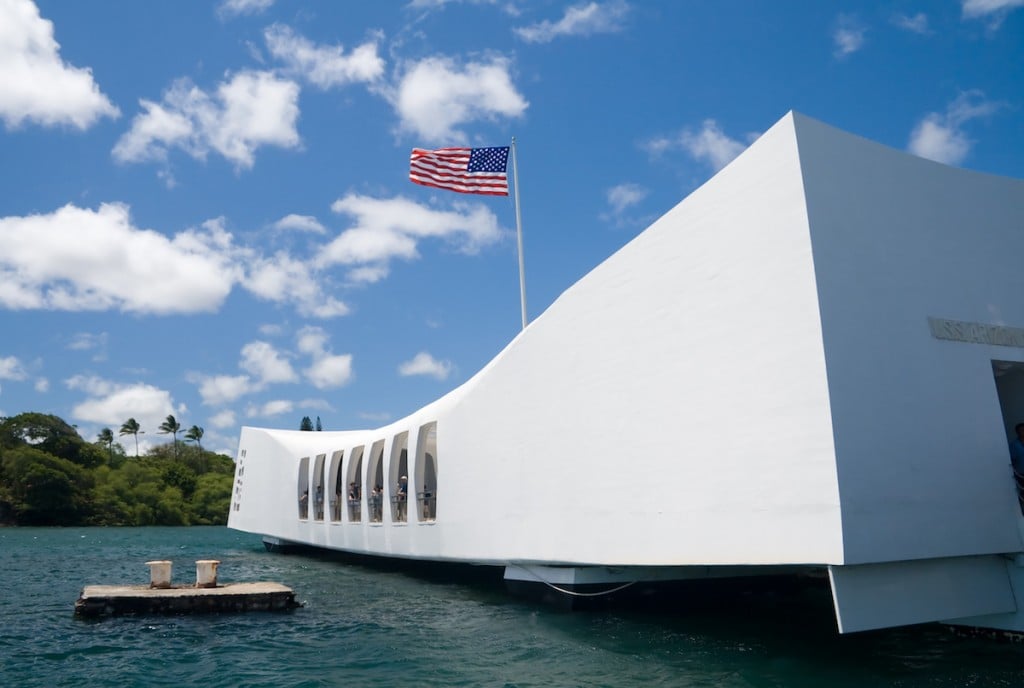 Starting today, guests will be allowed to tour the USS Arizona Memorial again.
Access will be limited to a maximum of 50 people on each 45-minute tour, which includes a boat ride to the memorial. You must book your reservation online and face masks are required.
The national memorial, operated by the National Park Service, had been closed for the past months due to the COVID-19 pandemic.
SEE ALSO: Your Complete Guide to Visiting Pearl Harbor
The USS Arizona Memorial, at Pearl Harbor in Honolulu, marks the resting place of 1,102 of the 1,177 sailors and Marines killed on USS Arizona during the attack on Pearl Harbor on Dec. 7, 1941, and commemorates the events of that day. The attack on Pearl Harbor led to the United States' involvement in World War II.
The memorial was built in 1962 and, prior to the pandemic, was visited by more than 2 million people annually. It's one of several sites in Hawaiʻi that are part of the Pearl Harbor National Memorial.
For more information, click here. To book a tour, visit recreation.gov.