Zac Efron swam with a tiger shark off Oahu and you can too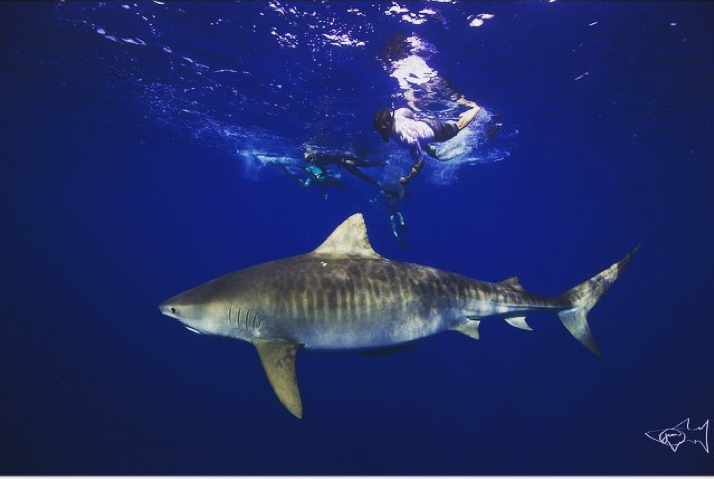 Zac Efron and Adam DeVine were on the North Shore of Oahu earlier this week to film their upcoming comedy, "Mike and Dave Need Wedding Dates." While staying at Turtle Bay Resort in Kahuku, the actors met a resort employee whose aumakua (Hawaiian family god) is a shark and he recommended they experience a shark encounter for themselves with conservationists off Haleiwa. Efron and DeVine took his advice and hopped off the side of a boat for a peaceful encounter with several large pelagic predators. And, they've got lots of Instagram and Twitter photos and video to prove it.
At first blush, swimming with sharks may seem an adrenaline-fueled death wish, but One Ocean Diving instructor and shark conservationist Ocean Ramsey, who led the experience for the actors, sees it differently. Swimming with sharks, she says, is "empowering and wonderful."
She would know—the Laie, Hawaii native is in the water with sharks almost every day.
One Ocean Diving leads cage-free shark encounter tours on its boat the Pono Kai daily (weather permitting, of course). The title of the experience, "Pelagic Marine Animal Research Dive," describes some of what you can expect. One Ocean Diving's team of dive master-trained marine scientists uses the daily expeditions and animal encounters to collect scientific data about the behavior of sharks and other pelagic (open ocean) animals.
Throughout the "tour" visiting members of the public learn about the biology, physiology and behavior of sharks and other creatures, how to adapt their own behavior to avoid, as Ramsey puts it, "adverse shark-human interactions," as well as contribute to ongoing scientific research projects. Proceeds from the encounters help fund projects conducted by area graduate students and interns in marine research and conservation.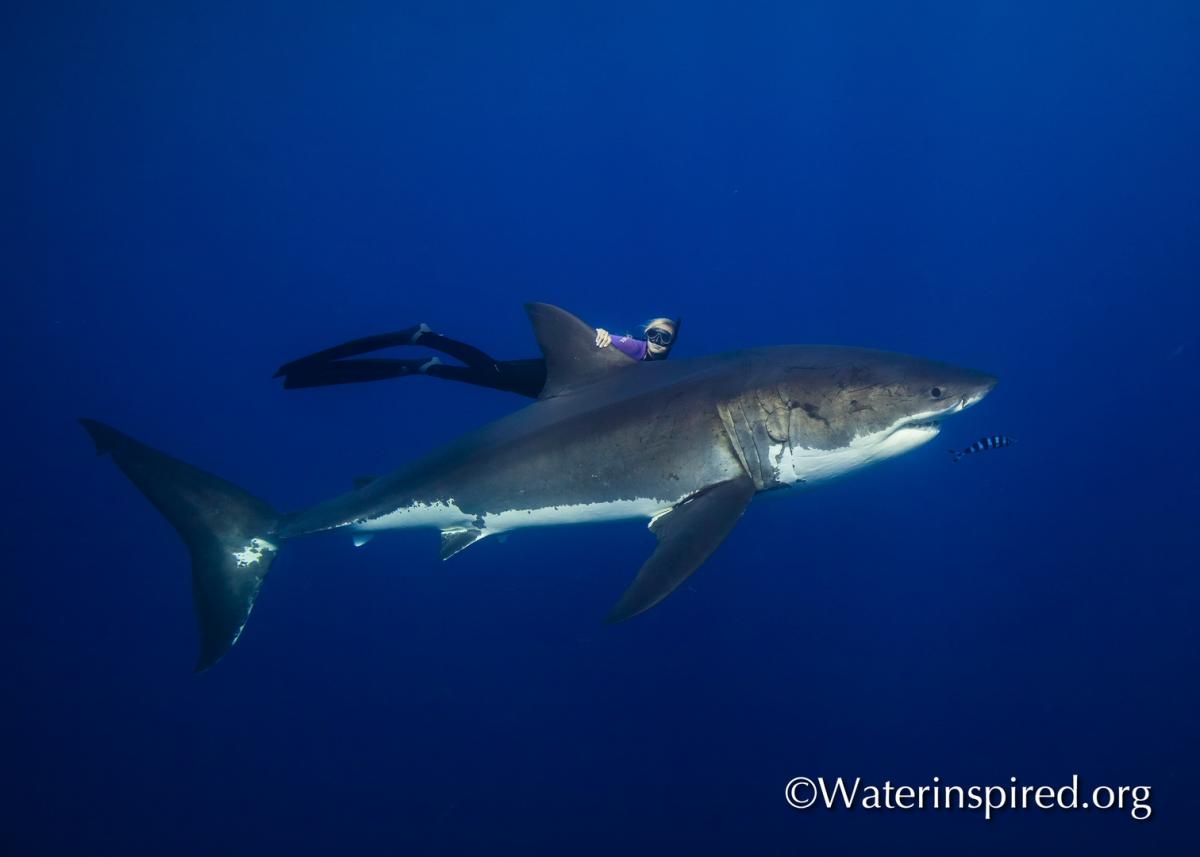 "Ninety percent of the people who get on our boats are terrified of sharks," says Ramsey. "A lot of the time, fear comes from a lack of understanding. I can pretty much tell you that by the time people get back to the docks, they feel 100 percent better about sharks and more much likely to vote for any kind of [shark conservation] policy change."
Though sharks have been demonized in the media, humans are actually far more dangerous to sharks than they are to us. Some 100 million sharks are killed annually for food and bait. According to the International Shark Attack File report collected by scientists at the University of Florida, just three people died worldwide from shark attacks in 2014, and 72 people were injured or involved in shark attacks last year.
Global shark conservation efforts seek to combat the killing of sharks because the predators are vital to the health of global marine ecosystems. "They are essentially the white blood cells, they pick off the dead, the dying, the weak, the sick and the injured fish. And so they help to keep populations healthy and they keep the ecosystem in check," says Ramsey.
Though we don't recommend leaping into shark infested waters without the proper knowledge and training, swimming with sharks a la Ocean and Zac looks like a pretty amazing experience. What do you think? Let us know on HAWAII Magazine's Facebook and Twitter pages.