10 Hawaiʻi Products We Love Right Now
From May Day-inspired tote bags to locally grown spices, these products are sure to bring Hawaiʻi to you.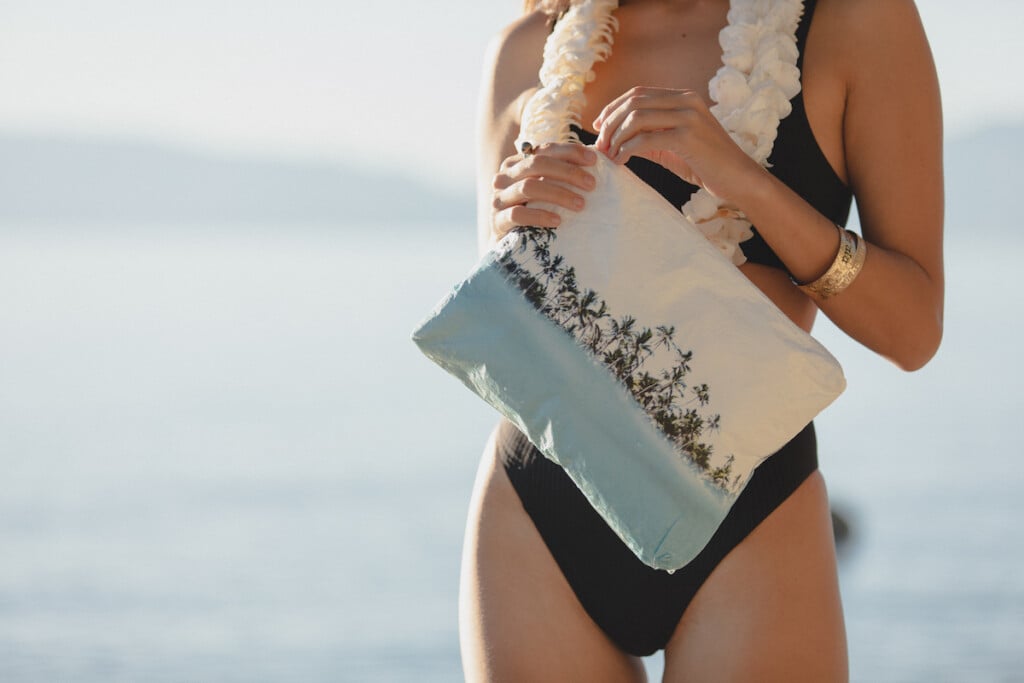 Spring Break is over and summer isn't here yet. So we're all daydreaming about that Hawaiʻi vacation. (Yes, we daydream about the Islands, too.)
There's one way we can bring the Islands to us—shopping!
We rounded up some of our favorite Hawaiʻi products right now, from comfy blankets in tropical prints to lilikoʻi butter that's perfect with pancakes. So you can get your Hawaiʻi fix without leaving your home.
1. Canvas bag, Kealokipo
View this post on Instagram
This gorgeous canvas bag—made locally with eco-friendly dyes and inks—can fit it all. It comfortably sits on your shoulder, perfect for the beach or farmers market. And we're crazy about the Hawaiʻi-inspired designs. thekealopikoshop.com
2. Rainbow sunscreen, Ao Organics Hawaiʻi
View this post on Instagram
Get ready for summer with this super-cute, reef-safe rainbow sunscreen by Ao Organics Hawaiʻi. These cruelty-free, paraben-free sunscreens have complete broad spectrum SPF 30 coverage and come in various swirled colors. Plus, the packaging is biodegradable. Kids will love this, too. aoorganicshawaii.com
3. Oversize blankets, Fighting Eel
View this post on Instagram
To say we're obsessed with these oversize blankets by local designer Fighting Eel would be a serious understatement. (I bought two last month!) These blankets—made from bamboo and cotton muslin—are breathable, lightweight and comfy—and so pretty! You won't want to share them. fightingeel.com
4. Enamel pins, Laulima Hawaiʻi
View this post on Instagram
Nearly 90% of Hawaiian plant species are found nowhere else in the world. Raising awareness about that—and promoting education and conservation about Hawaiʻi's unique endemic and native plants and animals—is the mission behind Laulima Hawaiʻi. This Hilo-based company offers nature-inspired fashion and home goods—but we are in love with its enamel pins that depict the important native tree ʻōhia lehua, nēnē (Hawaiian goose) and various endangered forest birds. laulima.store
5. Tote bag and pouches, ALOHA Collection
We love the lightweight, waterproof fabric of the bags and pouches by ALOHA Collection. They keep all your stuff—beach essentials, groceries, baby gear—protected against spills and splashes. The Hawaiʻi-inspired designs are fun, too, with hibiscus, palapalai (fern), pineapples, coconut trees and more. ALOHA Collection recently collaborated with Hilo designer Sig Zane for a collection that debuted at this year's Merrie Monarch Festival; it's entirely sold out. It will launch a gorgeous May Day collection on Friday. Look for it! aloha-collection.com
6. Lei tees, Mahina Made
View this post on Instagram
Wear a lei all the time with these adorable tees from Mahina Made. This Native Hawaiian-owned lifestyle brand is bringing back its popular Lei Pakalana tee in a comfy shape that flatters every body type. While pakalana isn't native to Hawaiʻi, these tiny green flowers are often sewn together into single-strand lei and worn as layers. The only thing missing from this tee is the sweet fragrance of the flower. mahinamade.com
7. Lilikoʻi butter, Kahuku Farms
The popular lilikoʻi (passion fruit) butter from Kahuku Farms on Oʻahu's North Shore now comes in a squeezable pouch. The butter—perfect on pancakes, ice cream, fruit and cheesecake—is made from lilikoʻi grown on the 5-acre farm. kahukufarms.com
8. Spices, O.K. Farms
View this post on Instagram
O.K. Farms in Hilo is one of the only places that we know of in Hawaiʻi that grows and makes its own spices. The family-operated estate grows nutmeg, allspice, cloves and cinnamon—all of which it sells in its shop and online.
10. "Lei Aloha: Celebrating the Vibrant Flowers and Lei of Hawaiʻi" by Meleana Estes with Jennifer Fielder
Local designer Meleana Estes, along with Haleʻiwa writer Jennifer Fielder, has penned a beautiful book that celebrates lei designers and cultural practitioners in Hawaiʻi. Each chapter tells the story of a grouping of flowers and lei, such as plumeria and ginger. Throughout the book are anecdotes and stories about history of lei, flowers and island traditions. It will be available on April 25, 2023.
meleana.com