10 of the most Instagram-worthy artworks at the Honolulu Biennial
The multi-venue arts festival celebrates contemporary artists from the Pacific region and abroad.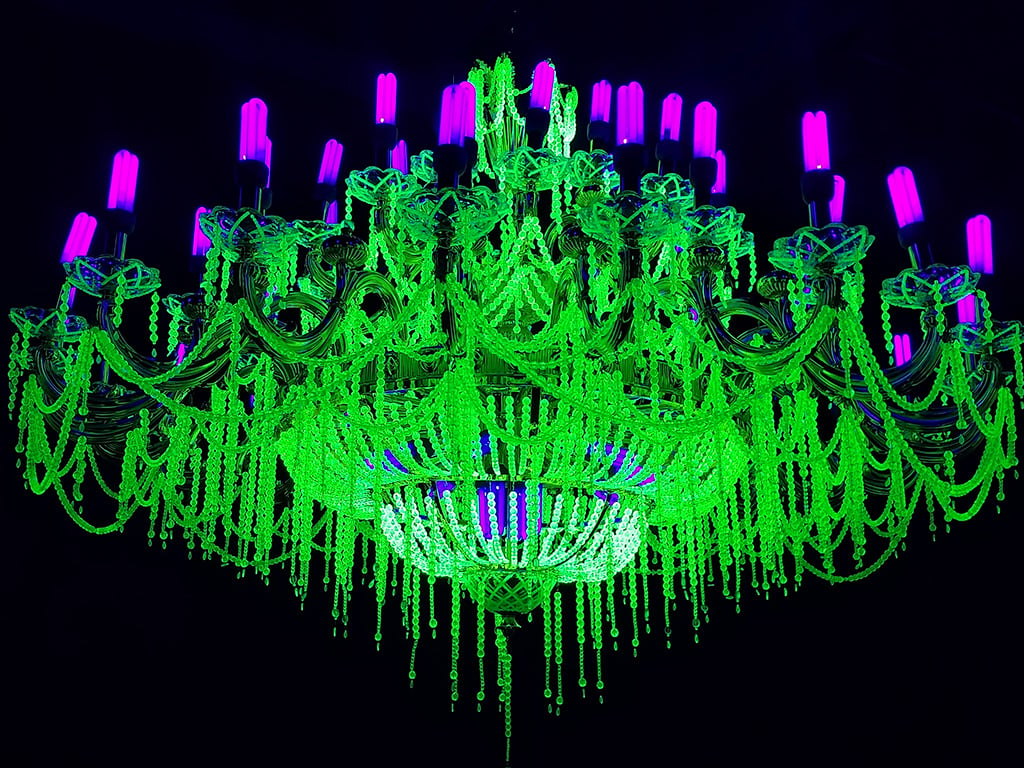 Hawaii's first event as part of the biennial art circuit is in full swing right now, and the striking art pieces in nine different locations around Honolulu are already trending on social media. In case you were wondering, "biennial," which means an event occurring every two years, is also a term used in the art world to describe an international exhibition of contemporary art, a usage which traces its roots back to the first Venice Biennale in 1895.
As you might expect, Honolulu's first biennial is unlike any you've ever seen, due to our placement at the crossroads of the Pacific. Fun, quirky modern art pieces and hi-tech interactive experiences are paired with sobering political and social commentary and tributes to the history of Hawaii and the Pacific Islands in the show, called "Middle of Now | Here."
We've chosen 10 of the 25 installations that you'll definitely want to capture for your social media feeds. You can see all of these at their respective venues until the Biennial wraps up on May 8.
1. The giant pink winged blow-up pig by Choi Jeong Hwa, just outside the door of The Hub. Because seriously, who wouldn't take a picture of this?
2. The stunning room of glow-in-the-dark UV neon chandeliers by Ken and Julia Yonetani, at The Hub.
3. Artist Choi Jeong Hwa's gorgeous "Breathing Flower" at the IBM Building at Ward Village.
4. Yaoi Kusama's trippy room full of dots at the IBM Building.
5. One of the most popular sections in The Hub, this colorful zen room, called "Graffiti Nature," by teamLab, where people can design and color creatures on paper, and then scan in their creations and watch them become live animations.
6. The beautiful cultural storytelling of Charlton Kupaa Hee's graceful Hawaiian gourds, scattered amongst rare Hawaiian plants in Foster Botanical Garden.
7. While you're at Foster Botanical Garden, here's one that kids of all ages will love: Yayoi Kusama's fun installation, "Footprints of Life" just begs for pictures.
8. Oh, and let's not forget this fun surrealistic "Stone Cloud" by Andrew Binkley that's just hanging out above the path in Foster Botanical Gardens.
9. Alexander Lee's somber yet striking multi-room commentary on nuclear testing in French Polynesia, a reminder that art can also be a way to remember tragedy.
10. Eko Nugroho's intricate murals with striking veiled and masked figures that reflects on global issues and calls for unity, appropriately placed at Doris Duke's Shangri La amidst a stunning collection of Islamic art.
Please be aware that you'll have to reserve a guided tour to see the pieces here.
---
Honolulu Biennial runs until May 8, 2017.
See the Honolulu Biennial for yourself at:
The Hub (Ward Village, 333 Ward Ave., open 12 – 7 p.m. every day except Wednesdays, $10) outside the Honolulu Museum of Art (900 S. Beretania St.)
Ward Village (IBM Building, 1240 Ala Moana Blvd #400, open 10 a.m. to 5 p.m., every day except Wednesdays, free), Honolulu Hale (530 S King St., open Monday through Friday, 7:45am–4:30pm, free)
Foster Botanical Garden (180 N. Vineyard Blvd., open every day from 9 a.m. to 4 p. m., $5 admission)
Bernice Pauahi Bishop Museum (1525 Bernice St., open every day from 9 a.m.–5 p.m., $22.95 general admission, $19.95 for seniors, $14.95 for kids age 4-12)
The ARTS at Marks Garage (1159 Nuuanu Ave., open Tuesday through Saturday, 12–5 p.m.)
The Hawaii Prince Hotel Waikiki (100 Holomoana St., artwork is on view in hotel lobby 24/7, free)
Shangri La Center for Islamic Arts and Cultures (4055 Papu Circle, by reservation only)
For more information, visit honolulubiennial.org.