10 reasons to subscribe to HAWAII Magazine now
It's our lowest subscription rate of the year and you're not going to want to miss out.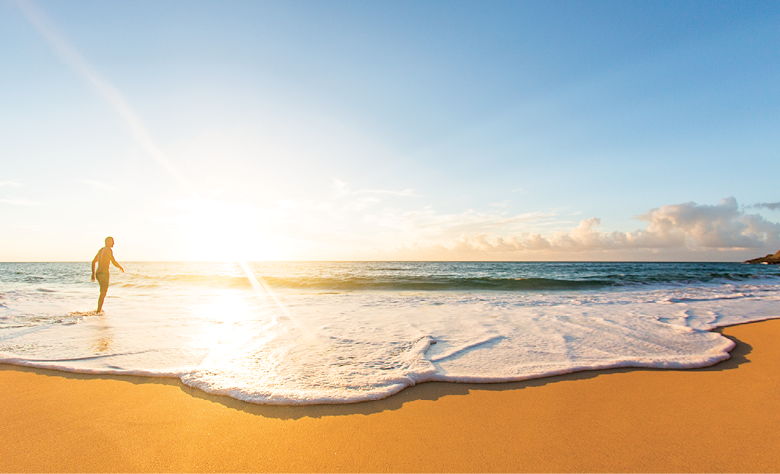 A year's worth of content that covers all things the Hawaiian Islands. Here's why you should surf into a subscription now with this special deal, just in time for the new year.
1. Soak up gorgeous photography of all the Islands.
It's almost like you're there. And if you rip out a few pages to hang on your wall, we wouldn't blame you.
2. Find something to do across the state each month.
Whether a visitor or resident, our editors and writers select the most interesting events, everything from outdoor activities to cultural festivities, so you never waste a day here.
3. We'll awaken your sense of adventure.
HAWAIʻI takes you off the beaten path revealing the latest in Hawaii activities and hidden gems for you to explore. Our signature Island Hopping section features awesome activities to consider for multiple islands in every issue so your wanderlust never feels stranded.
4. Stay ahead of the curve.
Like the famed Road to Hana, Hawaii is full of scenic surprises around every corner. We do our best to keep you prepared for everything along the way with the lowdown on what beaches you'll find along the way, what neighborhoods and towns to stop at, beaches to stretch out at, the people you'll meet, and did we mention beaches yet?
5. Learn about Hawaii's people and rich history.
There are countless stories to tell about this place and we make it our mission to do so.
6. We're a pretty good hiking guide.
While we can't physically hold your hand across Hawaii Island's Kilauea Iki Trail or Wailele Trail on Maui, use our pages as a reference for what you need to know before you lace up those hiking shoes.
7. Never miss a single delicious meal.
Our Mea Ai (Food) section covers the latest restaurants and all the unique cultural eats Hawaii has to offer. Plus you can't check out an adrenaline-pumping surf competition or hike up Makapuu with an empty stomach can you? (See #2 and #6 again.)
8. One word: TURTLES.
They say cats run the internet, but in Hawaii we're all about the honu (green sea turtle) and they make appearances in our issues every so often. Just saying.
9. Our first issue of 2016 is going to be bigger and better than ever!
We can't reveal what the cover subject is but let's just say it has more in it than a humpback whale.
10. We're created by a Hawaii-based team of writers, editors, photographers and creatives.
Like the saying goes, ohana means family, and family means no one is left behind — and neither will you if you join ours!