14 fun things to do and live shows to catch in Waikiki
Watch the fireworks, go on a booze cruise, breakout out of a puzzle room, catch a show and learn to play Hawaiian music.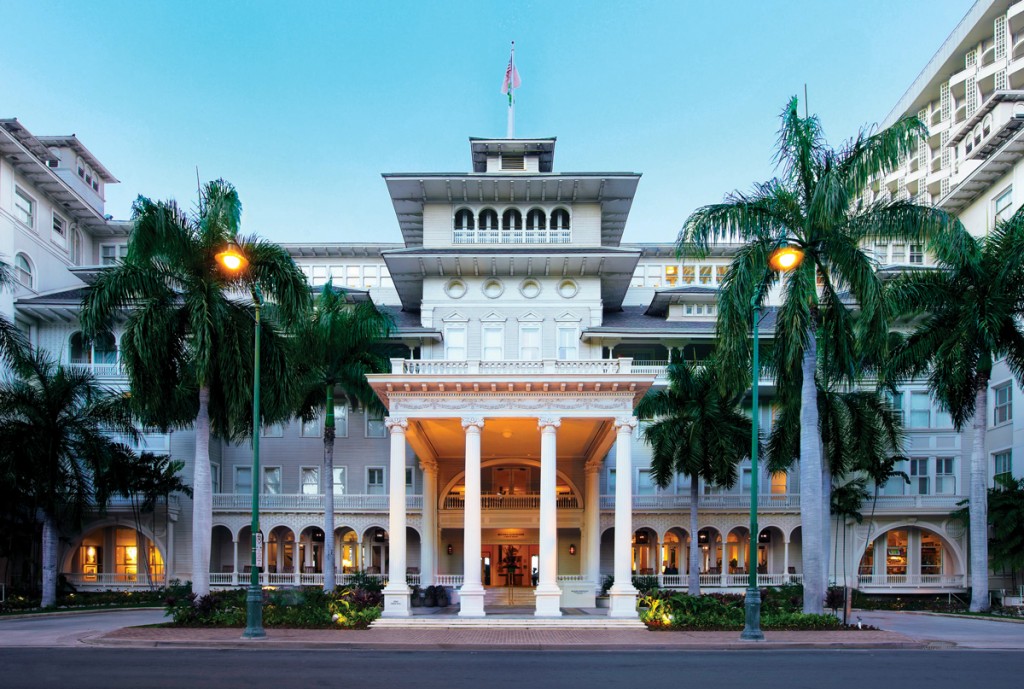 You've checked in, exchanged your shoes for slippahs, and you're looking for things to do in Waikiki. Here are a few suggestions on where to start, whether it be a historical tour of the Moana Surfrider, enjoying a booze cruise around the harbor, breaking out of a puzzle room, seeing animals at the zoo or aquarium, or catching some great live Hawaiian music.
Watch the Friday night fireworks
Every Aloha Friday, the Hilton Hawaiian Village puts on a 10-minute fireworks show that starts at 7:45 p.m. from September to April and at 8 p.m. from May to August. For the best possible view, settle down on the sand of Waikiki Beach near the Hilton.
Go on a booze cruise
There are a number of booze cruise catamarans departing Waikiki's shores, such as the Holokai (sailholokai.com) and the Maitai (maitaicatamaran.com) catamarans. Both have sunset or moonlight sails available, starting from $55 for Holokai and $49 for Maitai, with beautiful views of Waikiki and Diamond Head—and drinks included.
Step back in time
Learn what makes the "First Lady of Waikiki" so special on the Moana Surfrider's biweekly historical tour (2365 Kalakaua Ave., moana-surfrider.com), hosted by historian Thelma Kehaulani Kam every Monday and Wednesday at 11 a.m. Or explore the rich history and stories of yesteryear on The Royal Hawaiian's tour, every Tuesday and Thursday at 1 p.m. 2259 Kalakaua Ave., royal-hawaiian.com.
Learn to surf
Known for its gentle waves and sandy bottom, Waikiki Beach is the best place to give surfing a go. There are surf schools and surfboard rental shops to choose from around every corner, such as Ty Gurney Surf School (205 Lewers St., tygurneysurfschool.com), Moku Surf Shop (2446 Koa Ave., moku-hi.com) and Gone Surfing Hawaii (330 Saratoga Road, gonesurfinghawaii.com).
Take the family
At the edge of Waikiki is the Waikiki Aquarium (2777 Kalakaua Ave., waikikiaquarium.org), the third-oldest aquarium in the world with 3,500 species of marine animals, and the Honolulu Zoo (151 Kapahulu Ave., honoluluzoo.org), which has an impressive bird sanctuary and is home to an array of native Hawaiian and endangered species.
Strum along
Learn to make sweet music every Tuesday, Thursday and Friday at the Royal Hawaiian Center with free, open-to-the-public ukulele lessons. Limited instruments and music books are provided, so it's best to call ahead to reserve one for yourself, or bring your own. 2201 Kalakaua Ave., (808) 922-2299, royalhawaiiancenter.com.
Break out of Waikiki
The goal is simple. You and your friends have one hour to crack codes, solve puzzles and break out from a mind-boggling escape room at Breakout Waikiki in King's Village Shopping Center. Six rooms are available to rent, each with its own set of puzzles and levels of difficulty. 131 Kaiulani Ave., breakoutwaikiki.com.
Live Shows
Lounge at the Halekulani
Underneath a large kiawe tree fronting Waikiki Beach, former Miss Hawaii winners dance hula nightly from 6 to 8 p.m. at the House Without a Key restaurant, accompanied by local musicians. It's the perfect atmosphere to order a mai tai and relax island-style. 2199 Kalia Rd., halekulani.com.
Tip a street performer
Singers, break-dancers, mimes, magicians and the occasional jugglers add their own flavor to Waikiki's famous Kalakaua Avenue, so it's a good idea to have a few spare dollar bills in your wallet to help support these artists in their endeavors on the sidewalk fronting Kalakaua Avenue.
Feel the music
Whether you're foot tapping to the rhythm of Kenny G or hollering "hana hou" (do it again) to Kalani Pea, Blue Note Waikiki's low lighting, intimate interior design and excellent entrées and drinks will make you feel like you're enjoying a show at one of New York City's finest jazz clubs. 2335 Kalakaua Ave., bluenotehawaii.com.
Sing along to Henry Kapono
Multitalented musician, author, actor, composer and producer Henry Kapono gets the party started every Sunday from 4 to 6:30 p.m. at Duke's Waikiki. Kapono and his band cover classic beach boy jams as well as Kapono's own music. 2335 Kalakaua Ave., dukeswaikiki.com.
Watch a free hula show
Every Tuesday, Thursday and Saturday from 6:30 to 7:30 p.m., a local hula halau (dance troupe) takes to the Kuhio Beach hula mound. It's a free show and beach chairs are highly recommended. The performance starts and ends half an hour earlier in November, December and January. 2452 Kalakaua Ave., waikikiimprovement.com.
Meet the legends
Elvis Presley and Michael Jackson artists perform six nights a week at Rock-A-Hula's lively and entertaining concert. The star of the show, Johnny Fortuno, performs as Elvis Presley, gyrating and singing hits such as "Jailhouse Rock," "Blue Hawaii" and, of course, "Rock-A-Hula." $69 adults, $41 children. Royal Hawaiian Theater, 2201 Kalakaua Ave., rockahulahawaii.com.
Listen to local vibrations
Live, nightly Hawaiian music can be found at Kani Ka Pila Grille at the Outrigger Reef hotel, with a lineup of award-winning musicians that has included Sean Naauao, Hookena and Brother Noland. 2169 Kalia Rd., outrigger.com.